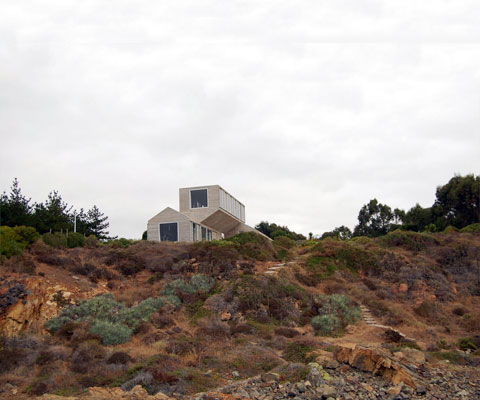 A south-American breeze of wisdom and elegance, Casa Larrain kind of reminds me the early years of primary school, when children used to draw a simple roof and wall to represent a house – So simple and yet so powerful… Placed near the Pacific Ocean in Bahia Azul, Chile, there's a summer house that confronts all the usual solutions of shape, program and construction!
A raw project language is established as the main concept for this house… Exposed concrete gives life to a constructive equation: one single volume generates the entire house. It´s all about adding the same module in different positions and relations to get the most amazing result: 1+1+1=1.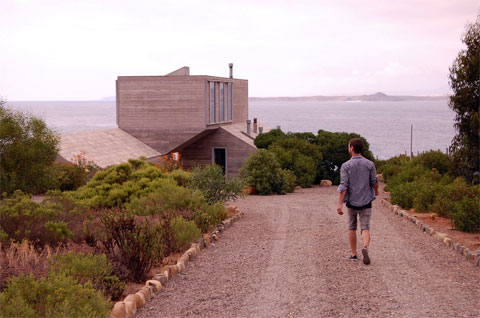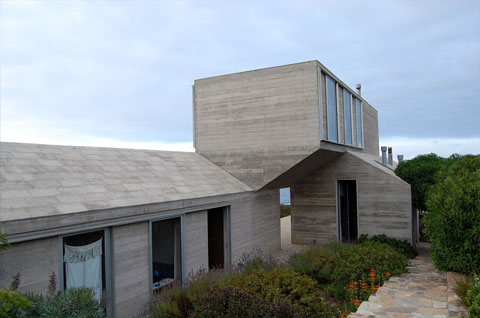 A simple house-shape is repeated three times creating the two-story building: two volumes for the ground floor and one volume (turned upside down!) for the first floor. The approach to this brilliant house is inimitable: the upside volume invites to the entrance area, positioned in the intersection of both ground floor volumes. Social areas are gathered in the first volume while private areas are assembled in the second one.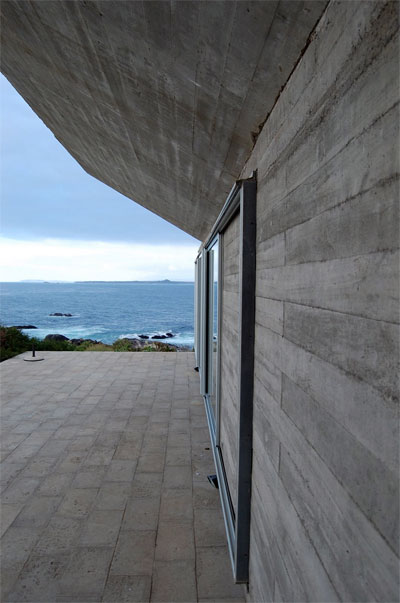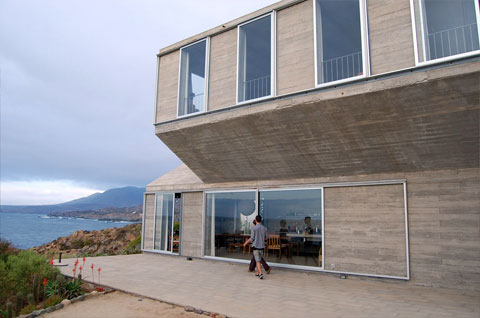 A big room serves as the heart of the house, where an open kitchen with a marvelous wooden table makes the most simple meal into a feast of friends! Huge sliding windows allow a free interaction between interior and exterior, enhancing the use of the generous patios.
A spiral staircase leads to the upper floor where a living room, a bathroom and a bedroom take the most of the ocean views. In fact, there's no difference between interior and exterior surfaces…all is pure and true, like in innocent child's drawings…