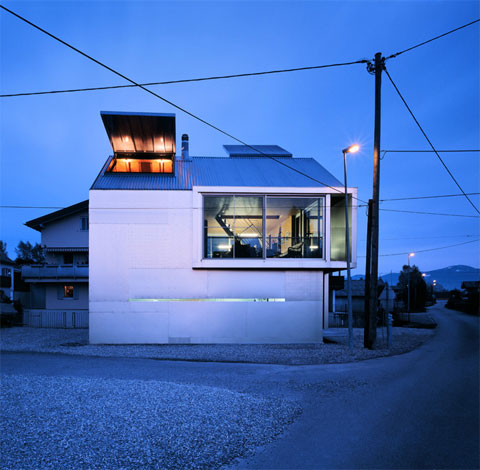 A little leisure port seats the stage for a refreshing interpretation of the boathouse concept… In Fussach, Austria, a boathouse colony is now blessed by the shining silhouette of a different volume! Surrounded by a small canal, the Boathouse reflects its modern design in the Constance Lake blue dark water… And what a wonderful sight it is!
This special building has its appearance all focused on the bright quality of aluminum. Its closed up aluminum facade invokes a provocative resemblance to a real boat…I think this attitude fits like a glove in such particular nautical context, don't you agree?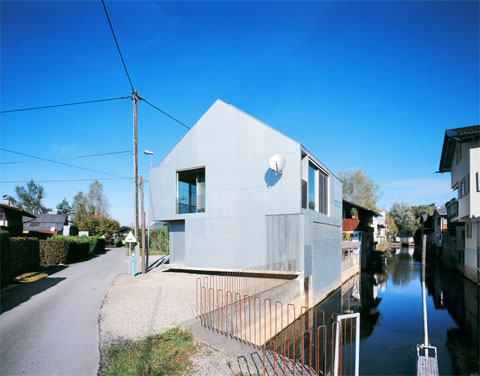 But if the outside seems already seductive, wait until you meet the interior body of this little architectonic masterpiece! It contains a basement with a two story boathouse and an apartment at the first floor level. The compact aluminum skin opens only at the living room with full-height sliding windows and also in the terrace area.
The sleeping zone is conceived as a retreat space, more reserved and personal. The building is made of a wooden structure that rests over a concrete retaining wall. All interior finishings follow the same principle: untreated construction wooden panels for floors, walls and ceiling. Only the kitchen and the technical areas are covered with dark red shuttering panels.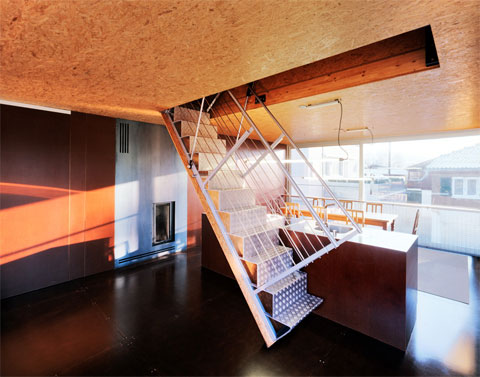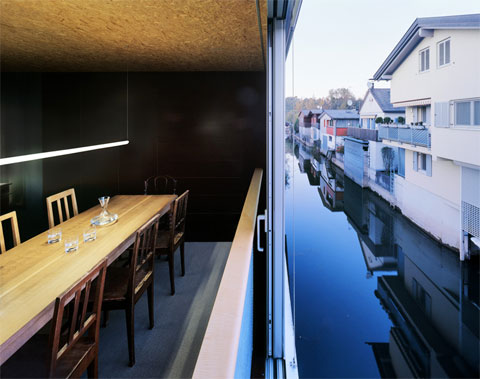 But the most surprising detail is yet to come: the access to the roof is sliding out of the ceiling at the press of a button, turning this space into a real sun terrace… Can you believe it?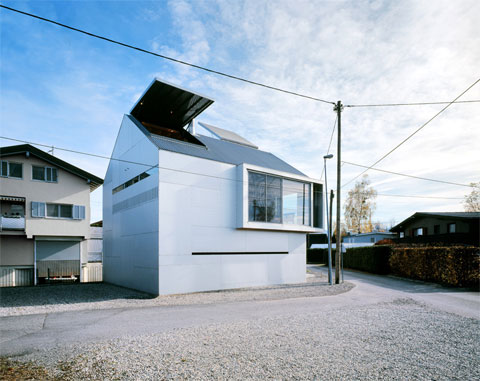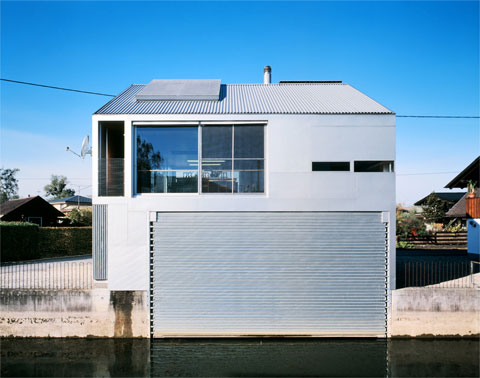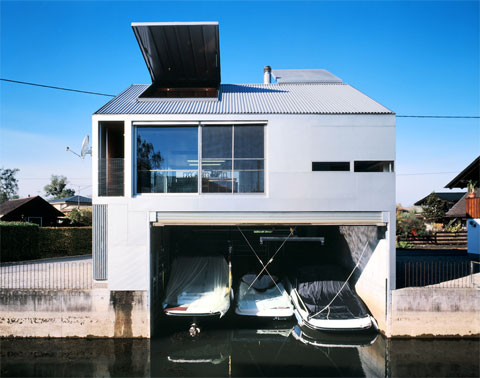 Photography: Marc Lins.