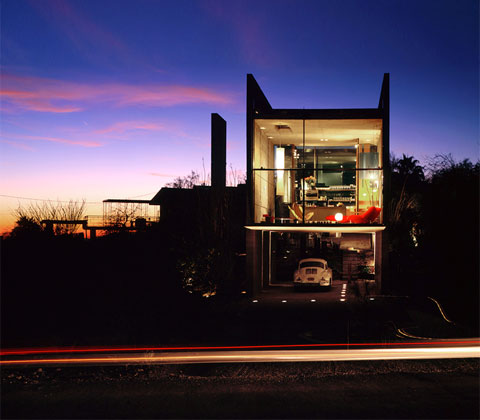 Architecture is always for people to live and work in. So I think it's fair to say that architecture is a kind of social sculpture! The Brunette residence appears in the landscape like a big inhabitable sculpture. A rectangular volume erupts from the desert soil in Arizona. Two extended facades are fragmented in regular wall portions, containing two floor levels. The visitor can choose two ways to access this nature's extension: driving or walking!
The in-between space has a ground floor featuring a covered parking area, a staircase that leads to the upper level and a severed-garden. The first floor has a simple program distribution: social areas on one side and private zone at the opposite side. A central patio reinforces this fundamental separation.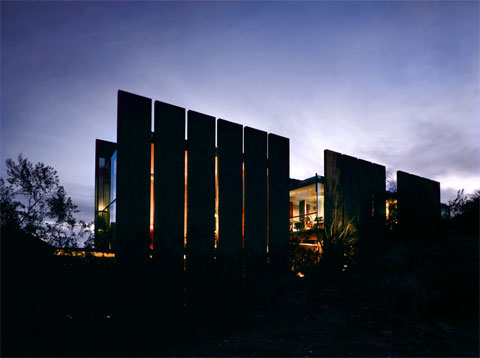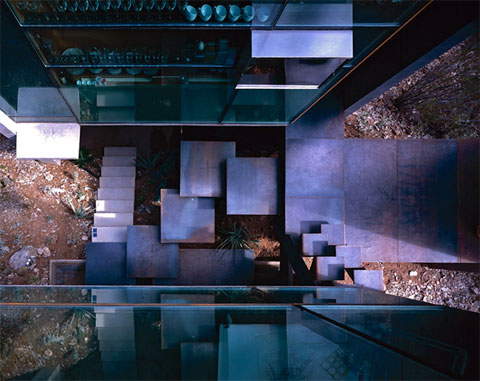 An external corridor establishes the connection between the different areas, while offering a generous veranda where a sunset can be fully appreciated…A plunge pool is carefully positioned in the site's topography serving as the main element to obtain a better cooling effect. The metallic stairways are organically designed to fit in the spirit of the site.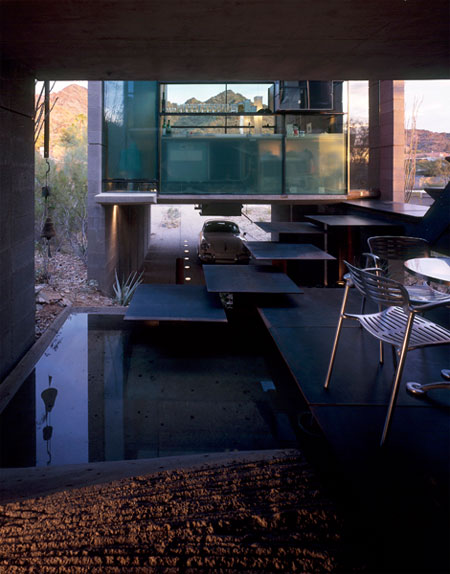 This house works as a kind of artificial nature, as an organism rather than a building. The large glazed facades emphasize the will to share the interior movements with the surrounding context.
All interior surfaces respect the raw appearance of its materials: brick, concrete, aluminum. I firmly believe that the life occurring inside this desert home actually turns into its outside architectural expression!