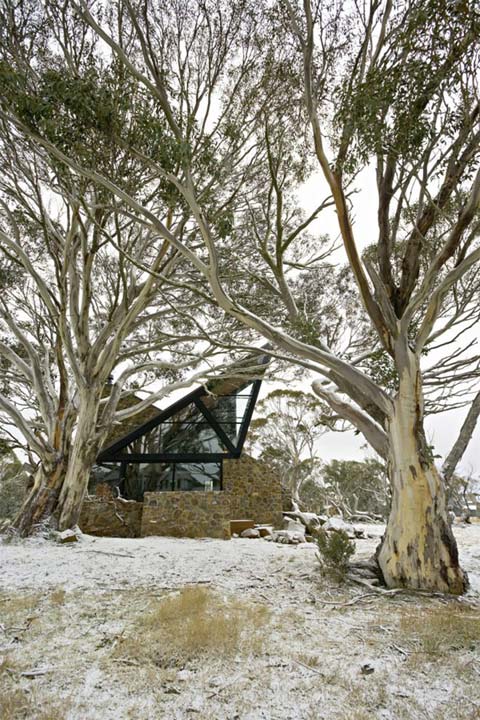 This strange, yet undoubtedly fascinating structure is located in Mount Hotham, Australia, and has a unique name: Under the Moonlight House. The shape of the building is no less unique.
The house consists of several structurally separated volumes, each of which ends up with a dramatically inclined gable. The volumes are made of vividly black metal structure and glass filling. These aspects, taken together (metal-glass structure, dramatic inclines of roofs and facade surfaces) create an interesting body, which resembles an avant-garde art pavilion or any other type of spectacular architecture.
However, this is just a private home by function, and as you understand the interiors of this luxurious house are also extravagant. Naturally, the inner space is generously spacious and illuminated. Even though the house is a two-story structure, there are voids which open the space upwards, so that the beauty and the light of the unusual, dynamic glass elevations are fully utilized.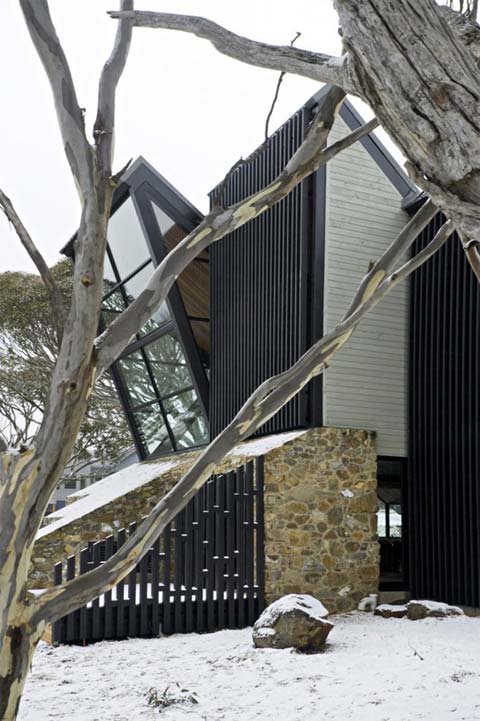 The generosity and richness of the interior design can also be seen from the range of materials applied here: wooden-boards cladding, luxurious fabrics, natural stone cladding, black coating, lots of glass everywhere, and more. As a result, a visitor cannot be bored neither by observing the house from the outside, nor from the inside! A breathtaking journey to the land of good quality design.