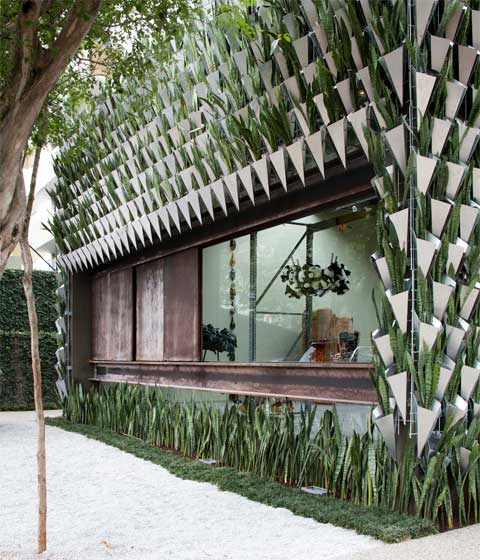 A green wall for a building facade… Can you imagine how refreshing this concept can be? In Sao Paulo, Brazil, a furniture showroom testifies this unconventional belief: architecture made with living materials…not the usual elements, such as wood extracted from trees. Here, a living-breathing coat claims all the attention for its unusual beauty, whereas the real building stands behind a vertical hanging garden!
This amazing project consists of a two-story building with 500 square meters distributed in the following order: gallery and retail store on the ground floor, office spaces on the first floor.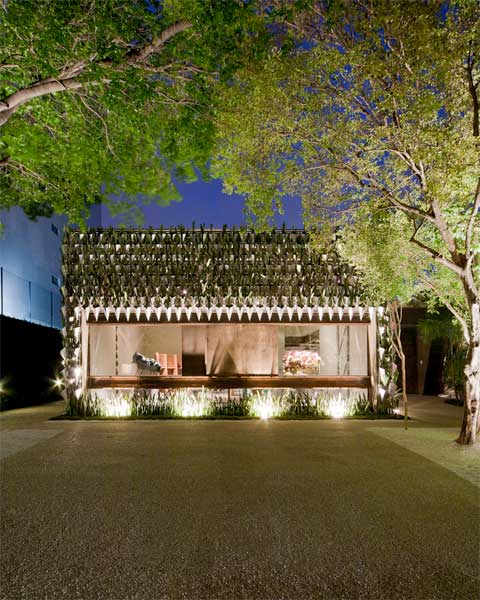 An ingenious idea was developed to balance the industrial atmosphere given by the use of steel structures, exposed concrete floors and air-conditioning ducts: a pattern made out of exotic plants! It took 3500 vases with 9000 seedlings of African plant Espada de Sao Jorge! That's a lot of vases, don't you agree?
These special containers are made out of aluminum, hanging from a mounted wire grid that involves the entire building perimeter. Only a big window in a rusty red steel frame along with the folding metal doors that mark the main entrance, interrupt this astonishing green wall… However, the mysterious breathing facade can be also observed from the inside.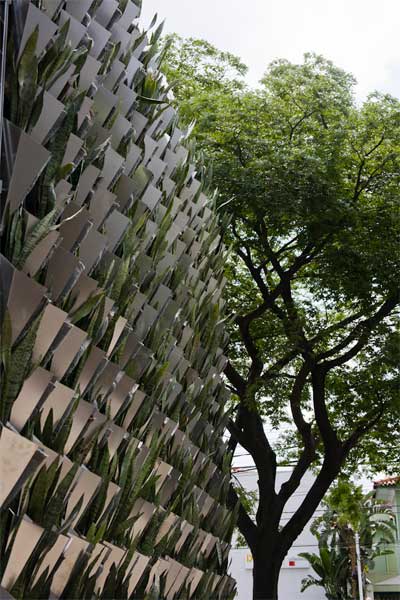 These green walls are the skin of a solid body made out of steel and glass. Its regular pattern allows the sunlight to enter freely into the interior spaces. An exquisite atmosphere is continuously revealed to those fortunate clients and workers…