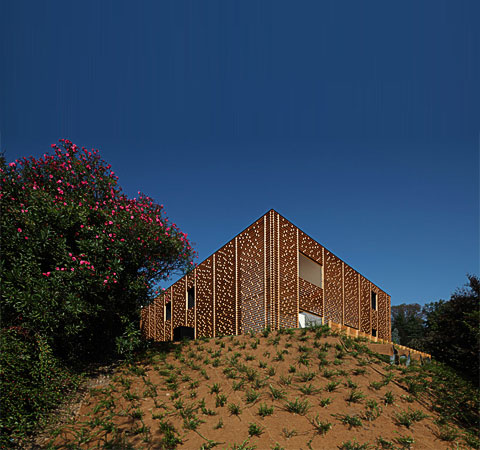 Revitalizing an old house is always a big test for an architect. This peculiar process often stands as an opportunity to create new moments and atmosphere. The Lake Como House in northern Italy illustrates how refreshing this kind of architectonic procedure can be.
A 1970's house has been turned into a modern building…How? In a very delicate way: the original pitched roof was substituted by a roof terrace while the ancient facades are now "dressed up" in an irregular wooden screen. There's definitely something about this wonderful project.
The design takes the hill site and its solar exposition as references for these deep transformations. The natural surroundings contribute to the adaption of a more organic constructive solution. The two-story building is now disguised behind this framed wood pattern.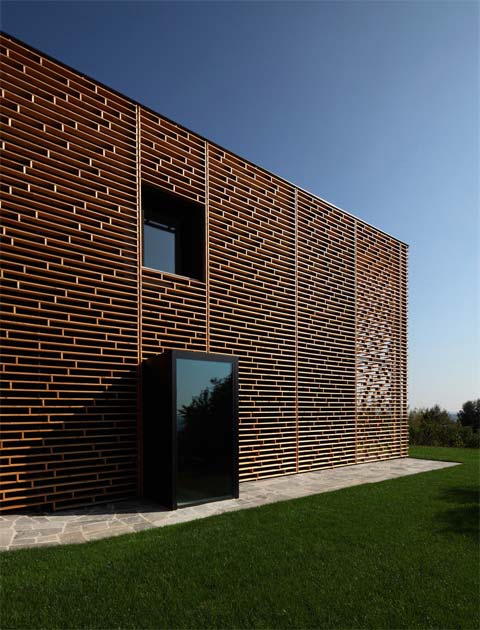 Ground floor shelters the major social zones such as kitchen, living and dining areas. Two spiral staircases give access to different levels: basement and first floor. One is reserved for parking and storage. The other has four bedrooms, a study room and the most unexpected surprise: a bath-style pool with full height enclosure offering loads of privacy and luxury. And here's another ingenious trick: a retractable glass roof – Brilliant!
The roof terrace reserves a solarium space with panoramic views over the beautiful Lake Como and the garden.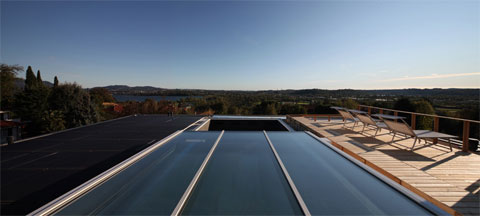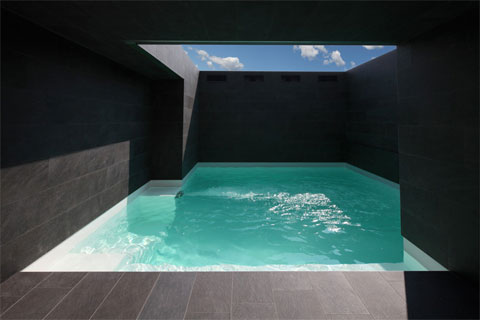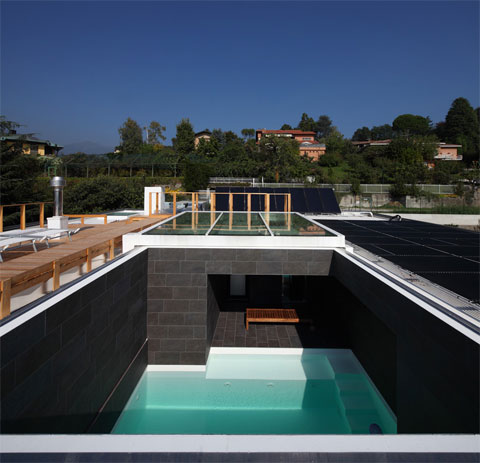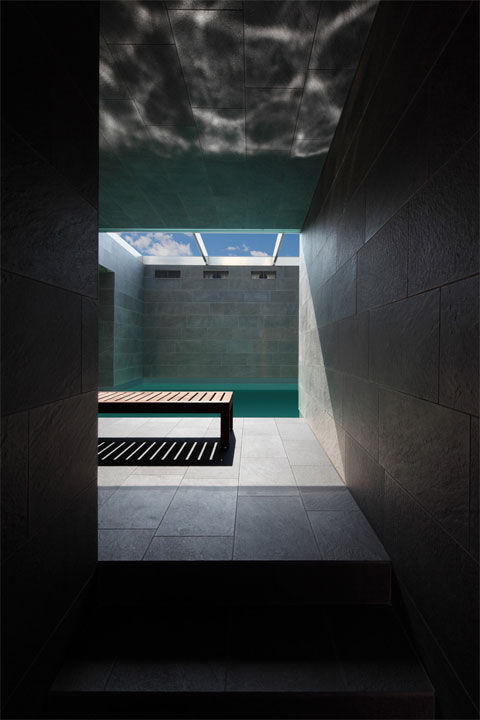 The ancient facades are painted white contrasting with the wooden wrapping suit, giving us the exact location of the hidden balconies and terraces. All seem to invoke the quietness of a unified volume. An old building has reborn from the ashes, just like a phoenix…