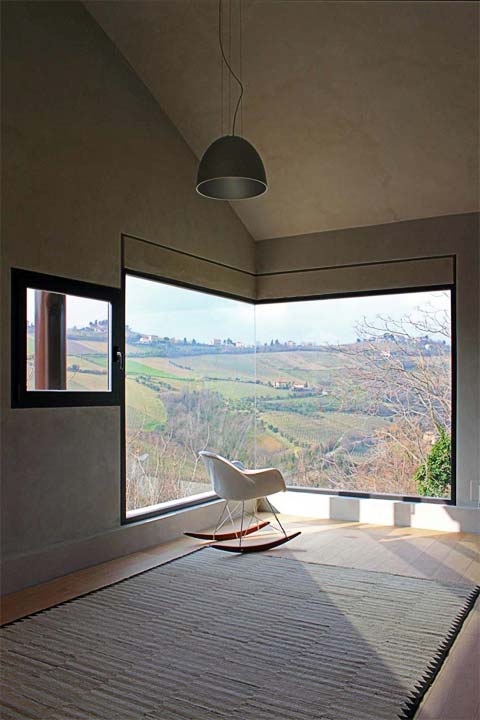 My deep affection towards this house, located in Ripatransone, Italy, began with the picture you see above. "An eye is the first instrument of an architect", as one of the famous masters said, and, indeed this is true.
Being able to see the importance and the intimate beauty of this landscape, to see the necessity of introducing it into the interior space by means of such a marvelous panorama window – it is already a gift. I must confess, I would be able to close my eyes to the exterior for the sake of this single, truly ingenious interior design.
However, as soon as I saw the exterior, I understood that this house is going to be one of my favorite projects. This 1830 sq. ft. building is magnificent all over – outside as well as inside.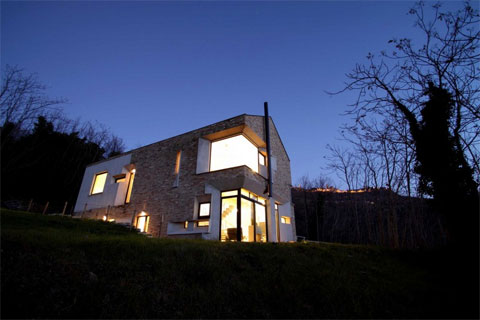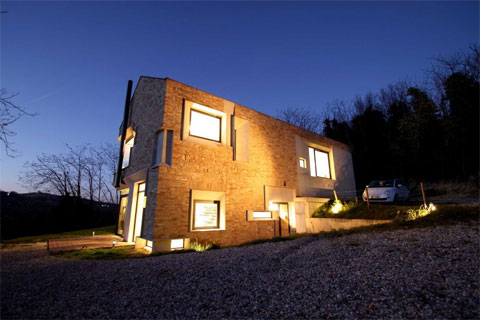 Being Italian to the bone, this architectural style is both rustic and elegant at the same time. Being Italian to the bone, this piece of architecture is passionate and dynamic, and finally – being Italian to the bone, this house is traditional in its core: solid natural materials (brick masonry, clay roofing tile, restrained colors, long-established form of the entire building). I simply love it!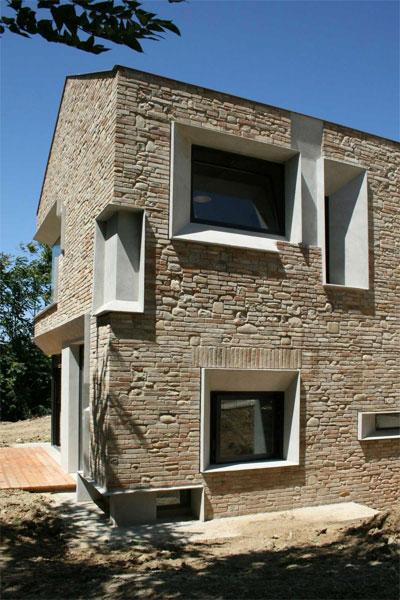 The refined outer skin of the building is made of two basic materials – brick cladding and white coating. The traditionalism of materials and of the basic building's shape is being contrasted and challenged by the unconventional white framing of the openings, which seems to allow more sunlight inside, through the dark-sashed windows.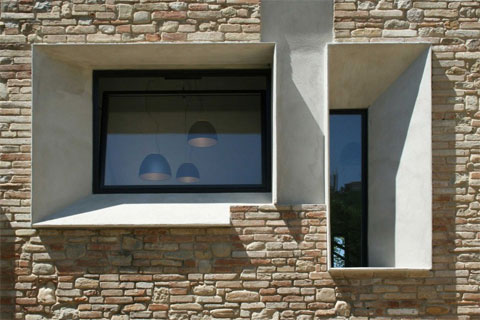 The framing has different configuration and inclination on each window, while all the openings are of different size and level themselves. Combined with the no-overhang-roof, the total surface of a wall is perceived as a separate art object. An object of Italian art, no doubt!