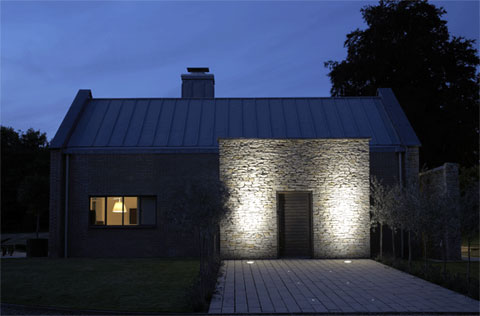 Sometimes we have to be thankful for the constraints we encounter in our lives. It happens quite often, that certain restrictions (even though perceived negatively at first) become a great catalyzer of ingenious, innovative and bold ideas. This 3120 sq. ft. house, located in Blackdown, Warwickshire, is a perfect example of such unexpected solutions – solutions which were born out of necessity.
The original lodge building had been demolished, and the design of a new structure had to be very close in its form and appearance to the original one. As a result, the body of a new private residential home consists visually of 3 double-pitch-roofed house blocks with refined, yet very strict gable elevations of stone masonry. The whole building is slightly buried below the ground level so that it doesn't exceed the allowed ridge height.
Certainly, the architects created a beautiful piece of architecture. But let me introduce you to the most exciting point about this house, one of those innovative solutions I've been talking about earlier – the outdoor massive sliding wall. Yes, I haven't misspelled – sliding wall.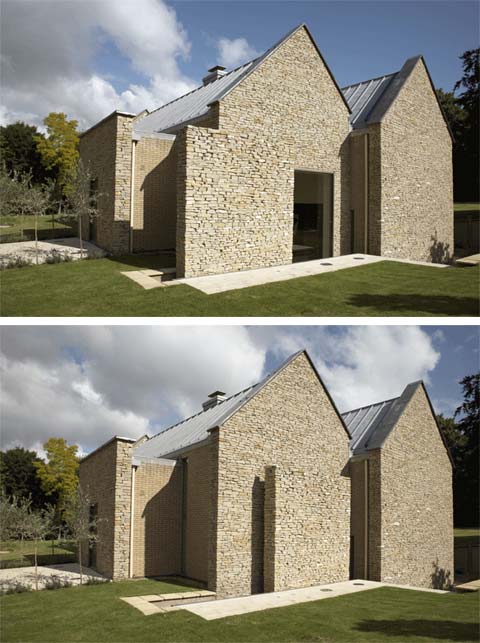 It is situated in front of the extra-large window on the ground floor, looks not at all thinner or less serious than other outer walls of the building and serves to camouflage the glazed part of the gable facade wall. This pseudo-wall moves along the elevation with the simplicity of a curtain! It brings dynamic to the laconic house design, looking different all the time due to the moving magic piece of wall. Of course, the implementation of this idea had taken considerable technical efforts and higher costs, but wasn't it worth it?
I'd like to try to move this chunk of wall myself! By the way, the interior design of the house – its modern elegance – is also worth seeing. Check it out!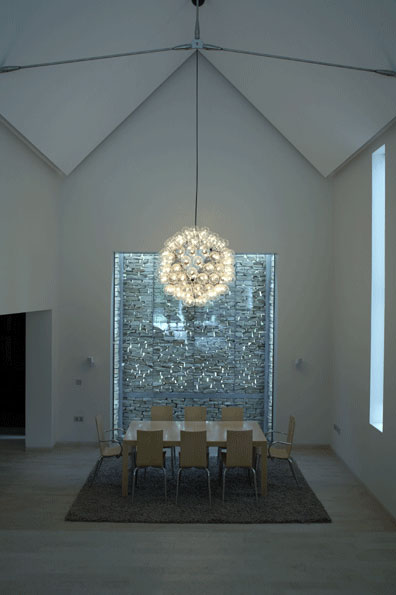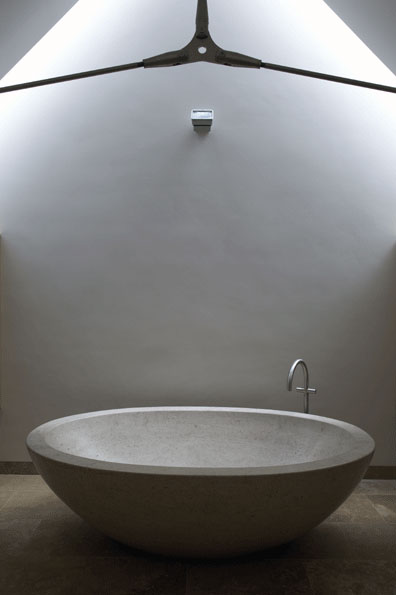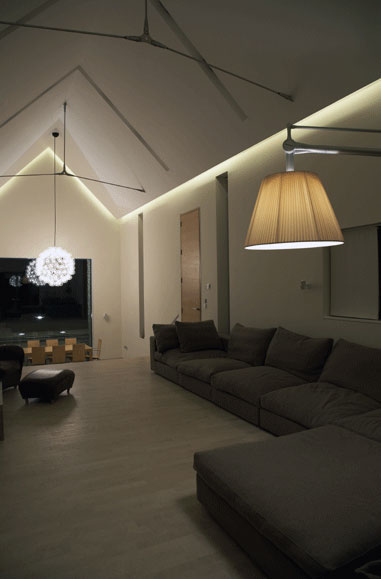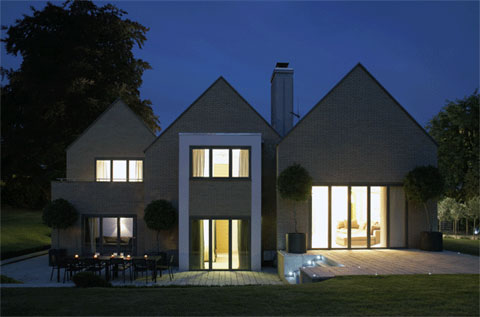 Photography: Stuart Whipps.