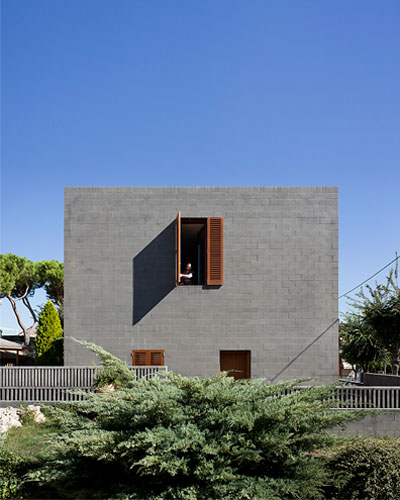 In Barcelona, Spain, a black cube volume conceals a mystery inside its large opaque walls…Located in a residential suburban area, House 804 differs from all the neighborhood buildings for its compact and distinctive figure!
What is the main element that defines this 160 sq. m. two level house? The answer is clear and perceptible both in and out of the building – Black concrete block is the exclusive material selected for this project. From the load-bearing wall structure to the facades: also all the courtyard elements are built with the same concrete block!
The access to this solid volume prepare us to this special relation between material, form and function: an uncovered parking area, as well as several terraces positioned around the perimeter of the house, are all paved in the same concrete block.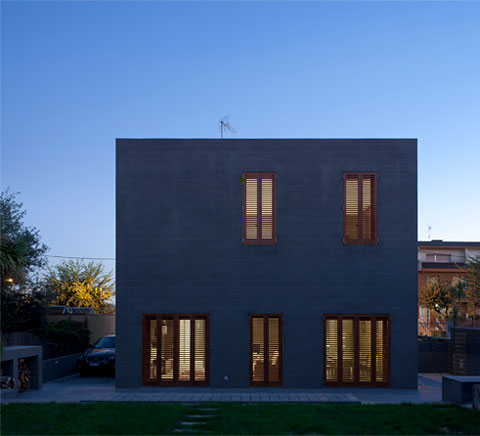 Once inside, a small hall kindly offers a full glimpse of the program distribution: two wide open spaces divided by a staircase receive the social areas, living and dining room at one side, kitchen at the other. The upper floor is reserved for the main bedroom and two small bedrooms.
Wooden windows respect the traditional design of the area, protected by elegant shutters that contrast with the heavy appearance of the black facades. In fact, all ceilings are painted white: a clever solution to soften the interior spaces…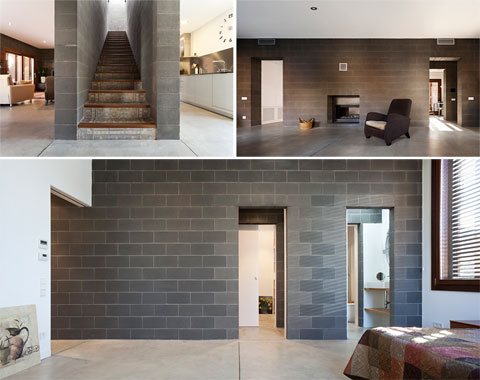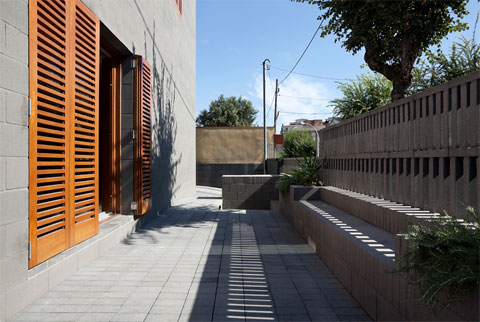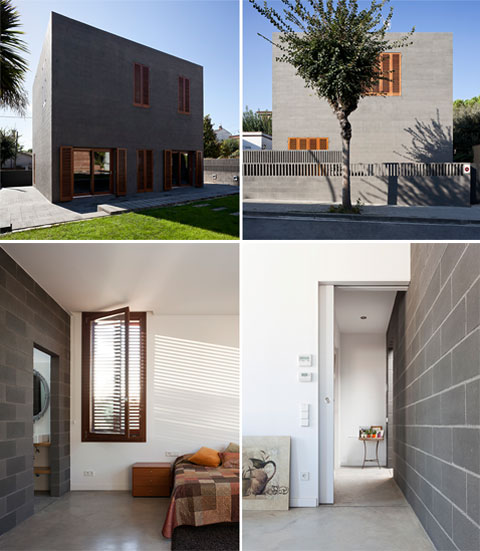 Photography: Pedro Antonio Perez.