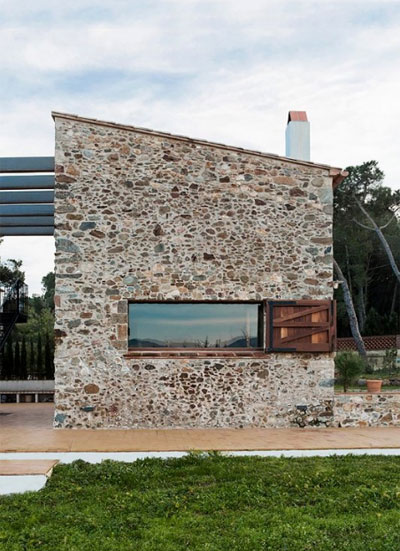 Traditional constructions have a certain charm, maybe because of the organic dimension that constantly comes with the presence of natural materials like stone or wood. La Palissa House contains that exquisite quality!
Located in Baix Emporda, Spain, an old building from the XVIth century was rehabilitated and improved with modern life comfort, resulting in a contemporary holiday home with a tempered combination between the old and the new.
Surrounded by a luxurious landscape full of fruit trees, a vegetable garden and a wide green extension, this small extension of the main building has the most peaceful views, with the Gavarres Mountain in the background. A serene atmosphere for nature lovers, don't you agree?
This autonomous building which was originally used as a hayloft is now revealed as an empty stone box. The new program has to be conceived three-dimensionally, mainly because of its small size. The distribution is arranged around a new small nucleus of services that allows the original walls of stone to be completely observed from every point.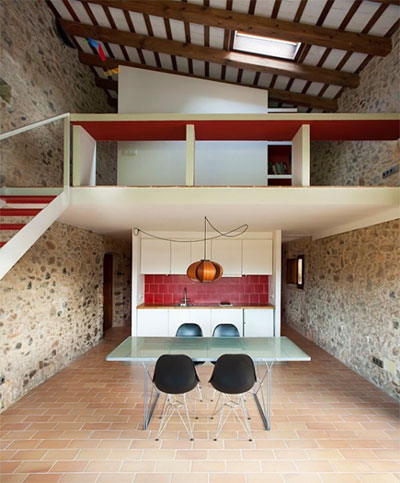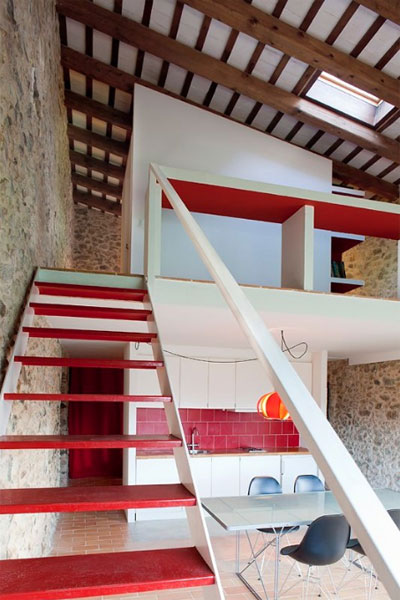 Also, a mezzanine space creates a void in the living room releasing the private bedroom upstairs hidden by the services volume. White and red assume the color of the new walls and ceilings. Ceramic is chosen for the new pavements while stone and wood preserve their original look… However, the intervention reclaims the volumetric appearance of stone, which will be seen in and out. Only a new landscape window was specifically open to offer internal views for the first time in the history of this particular traditional piece of architecture.