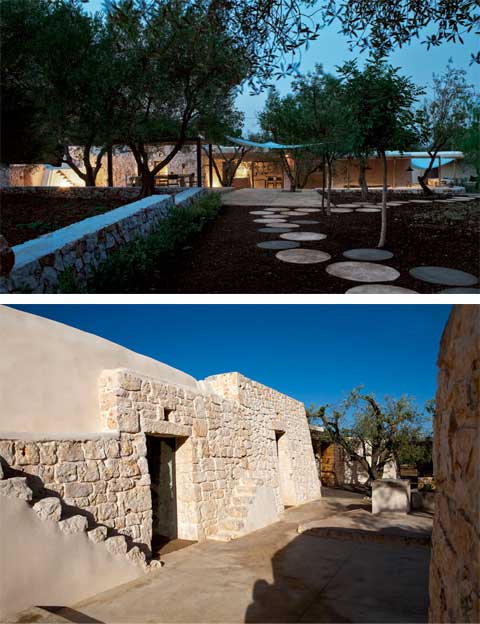 This amazing piece of architecture was created due to no less amazing and unusual given conditions: an abandoned Saracen trullo with remains of a lamia (a traditional adjacent structure) among olive and almond trees in Ostuni, Italy. Just like me, you might ask what is a trullo? It is a traditional South-Italian dry stone hut with a conical roof. Sounds interesting, doesn't it?
The intention of the client was not only to recover the existing buildings (altogether less than 430sq.ft.), but also to extend them so that they could host 4 bedrooms. The ambitious project resulted in a cool mix of ancient – rustic, yet exciting – stone masonry volumes and modern cube annexes, covered with wooden cladding. These new structures generously show their inner space through big glazed surfaces, whereas old, extremely thick walls have only a few strict openings.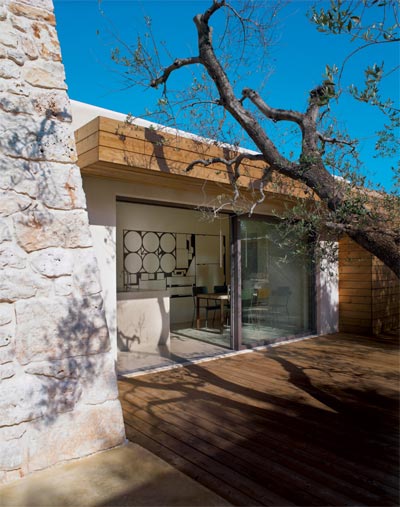 But all this wouldn't seem so elegant without a beautifully and thoroughly organized outdoor space, which – working together with the numerous trees – helps blend the new with the old.
The wide wooden decked terrace in front of the living/dining space is the perfect place to spend a siesta looking at the peaceful almond and olive trees. By the way, two of them grow just amidst the terrace, being a nice accent of the house's yard when lit during the evening. The modern swimming pool with a covered lounge zone won't escape your attention, as well.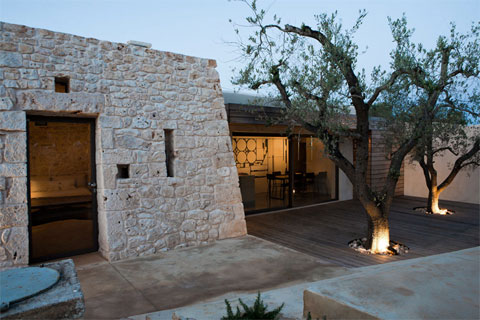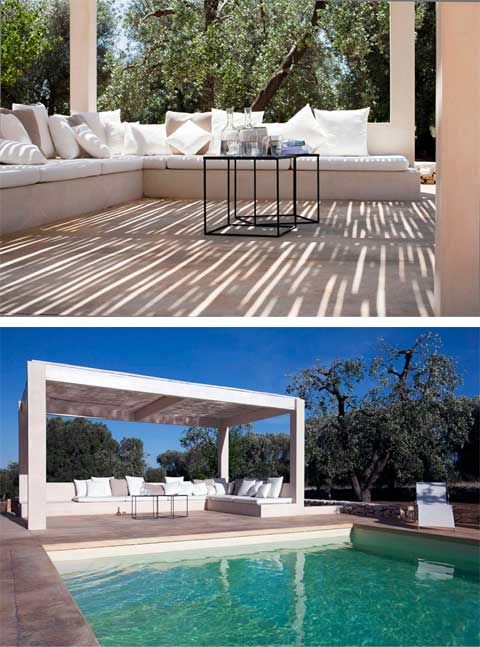 The interior space gives an impression of being very rustic at first glance, however very soon you realize that its design is highly elaborate and has a stylish overall concept, connected with the outdoor space. Well done!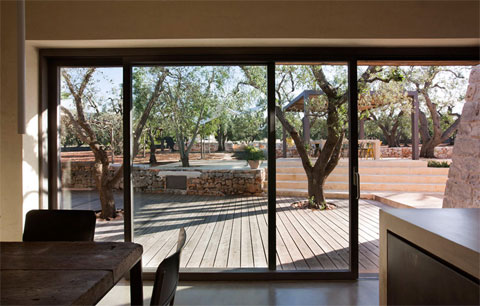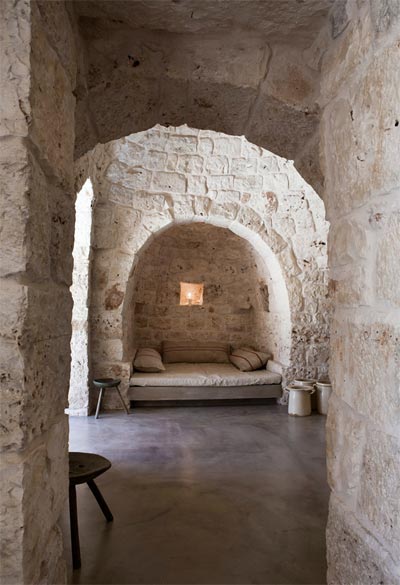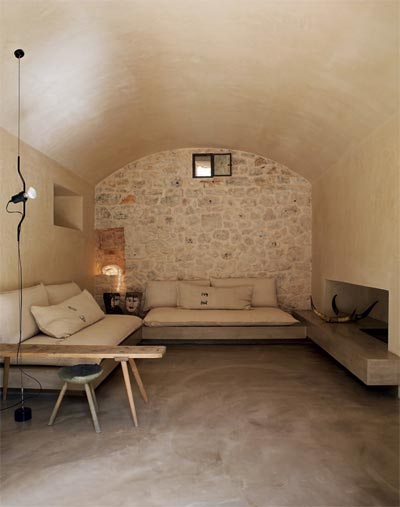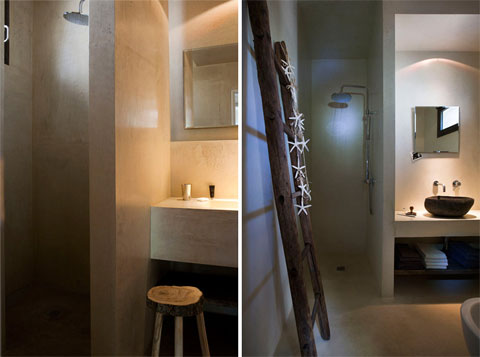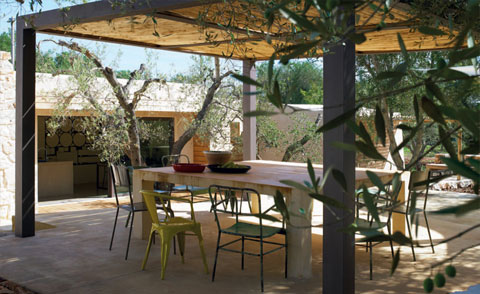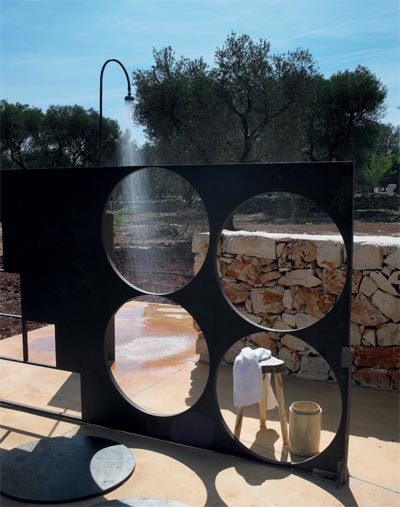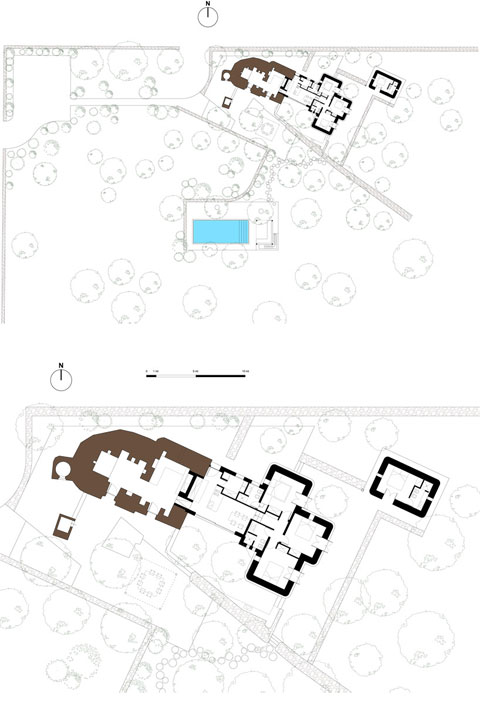 Photography: Max Zambelli and Chiara Cadeddu.