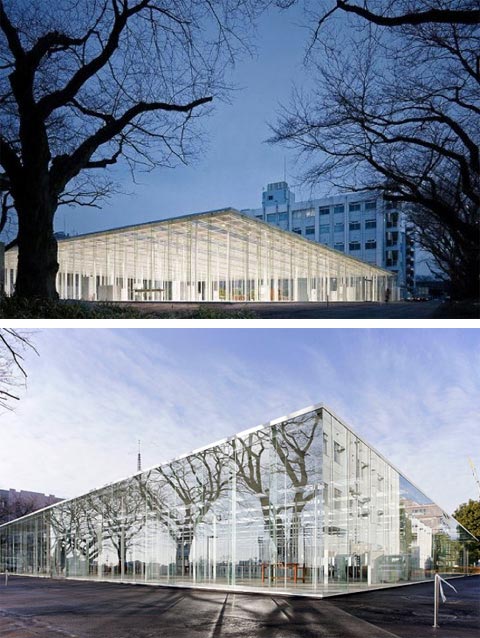 The students of the Kanagawa Institute of Technology are lucky: these days they are able to use a new facility as their Alma Mater. A huge, transparent pavilion of glass and steel is now fully at their disposal.
The idea of the architect was to make a comfortable indoor workshop space, which would give an impression of a public outdoor square. And he succeeded, using a relatively simple structural system and two basic materials: white painted metal and glass.
More than 300 slim steel columns maintain the flat steel beam roof, which has long stripes of skylights. The glass planes set borders between the inner space and the rest of the square.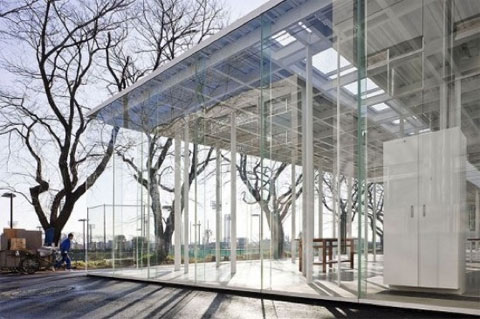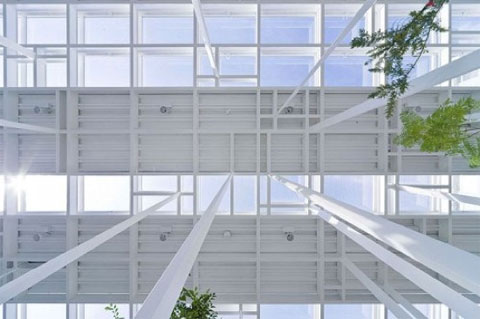 The groups of work facilities (tables with computers, plotters and other technique, needed for successful student craft and design work) are located here and there throughout the vast space. Due to the big scale of the workshop and its total space flexibility (there are no structural elements in the space apart from its beautiful forest of columns), its total exposure to the exterior surroundings, and its social qualities – all make it an ideal workplace for students, no matter what you assignment is – whether to prepare yourself for the next seminar, make a model with your colleagues, or work on the computer.
From the urban development point of view, this building has become a landmark of the vicinity, giving it a new identity.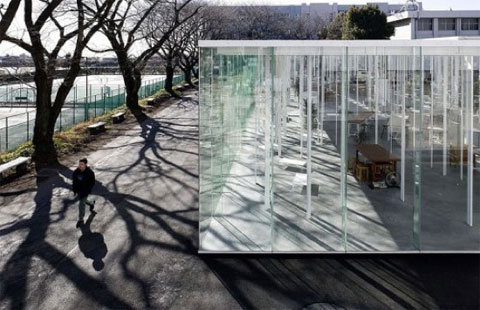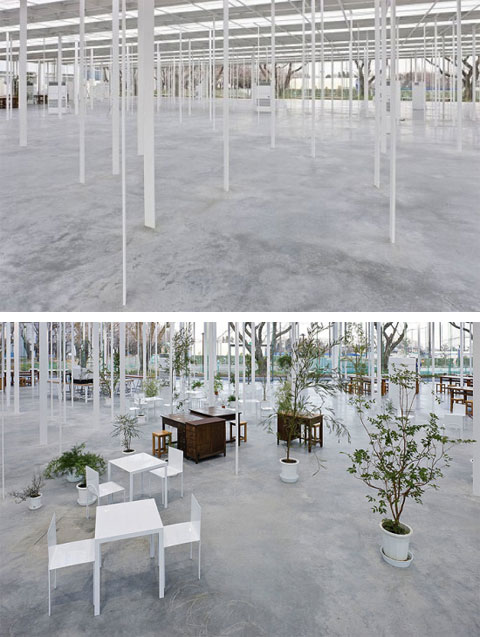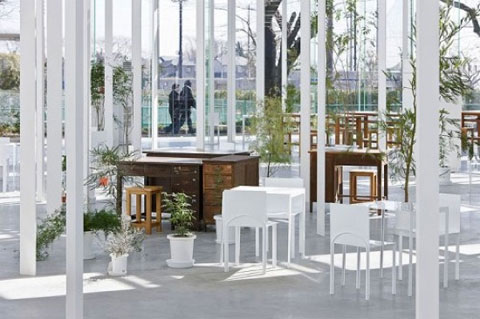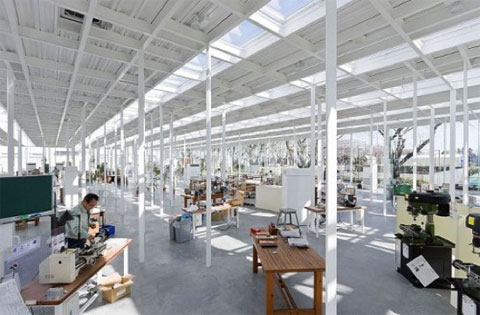 Photography: Iwan Baan.