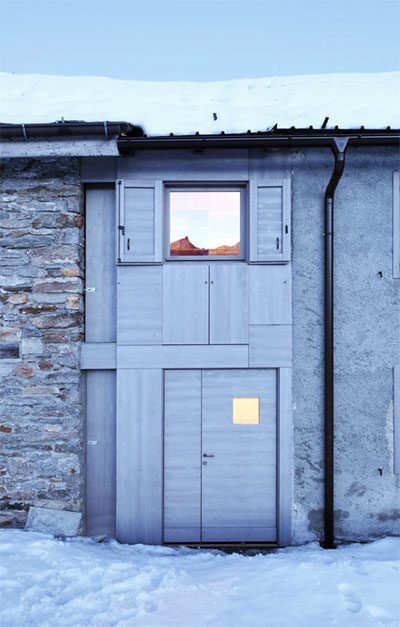 A house that assembles the form of a wardrobe in the unique alpine landscape…This tiny little piece of architecture almost seems to be taken from a magic fairy tale! Once again, size isn't an obstacle to obtain the most perfect balance between client's needs and site conditions.
In Madesimo, Italy, a micro retreat for weekends by the name of Wardrobe has an unusual constructed area of only 35 sq. m. reflecting the most suitable and discrete presence between two existent buildings.
A small wooden box distributed in two levels configures the following program: a generous hall providing access to a staircase defines a narrow ground floor space available for a flexible social use; the first floor is composed by two rooms and a corridor that guarantee all the distribution where a small ladder can also be placed to access a sleeping loft positioned underneath the pitched roof…A secret hiding place to enjoy quietness and relaxation!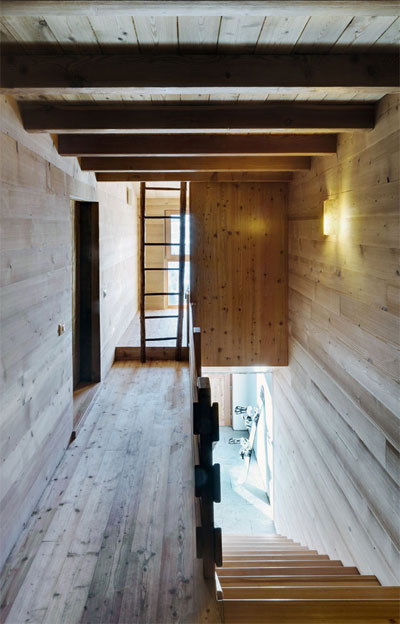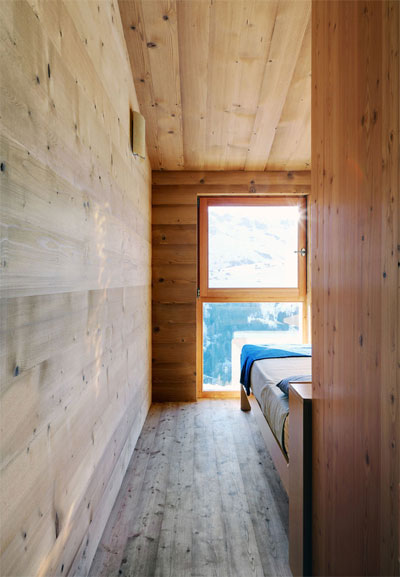 Inside, the wood reveals its nature in warm tones. Outside, the surface treatment with silver-gray paints reflects the colors of the centenarian woods of surrounding rural buildings. The wooden panels are assembled with different development of the vein (horizontal – vertical) allowing a singular react to sunlight.
In fact, the main facade is totally designed with elegant wooden shutters… this slight detail crucially contributes to materialize the main concept of this tiny house: an inhabitable wardrobe in the landscape!
The scale and proportion of the shutters give the impression of a big wardrobe carefully positioned between two rural buildings… Magically turning the inhabitants into clothes that are fortunately stored somewhere in this magnificent Alpine scenery.