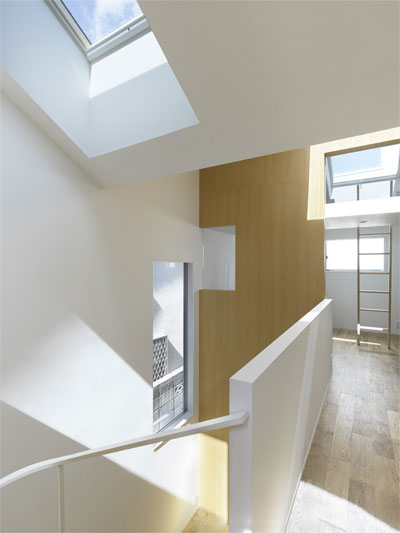 Prepare to be surprised by the following project…In Tokyo, Japan, there's a marvelous house brilliantly erected between two existing buildings. Its unusual form results from the fully metallic facade along with the slight kink in the entrance zone, which reminds us the appearance of a conventional gate. However, what caught my eye was its unique interior…
Sitting on a rectangular site with 18 meters depth and 4.5 meters wide, this tiny two-story home has only 50 sq. m. of building area, serving a couple and a child.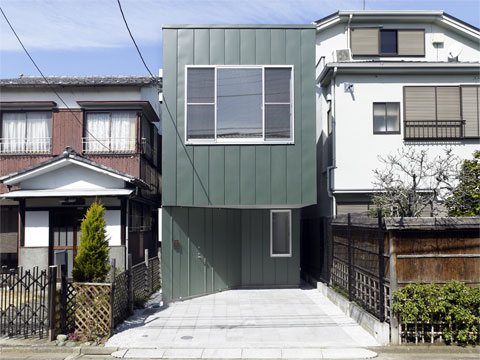 A large patio facing the street precedes this metallic portal to a unique interior dimension: once entered through the front door, a sequence of social areas is presented. Entrance, living room, kitchen and bathroom are divided by bearing walls with holes instead of doors…It almost works as a succession of portals leading to different dimensions.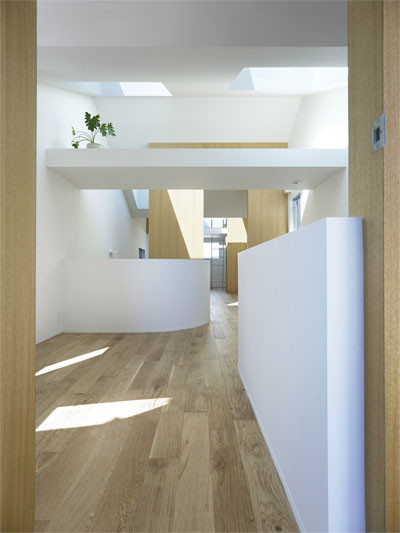 A staircase guides us to the first level were the same walls once again divide the private areas: two rooms and flexible spaces (such as an informal study space and a closet) that benefit from views over the living room and kitchen turning this domestic journey into a marvelous experience! But the best is yet to come…
To illuminate this magical sequence of portals a generous pitched roof was conceived with several skylights providing fresh air and sunlight. All interior surfaces are painted white, whereas the bright tone of wood is reserved for the pavement and the bearing walls. A collection of distinctive familiar dimensions are continuously waiting to be discovered in this so called Gate House…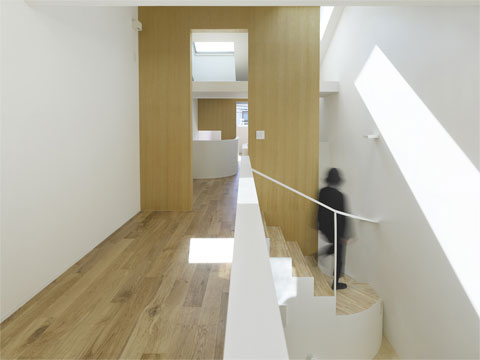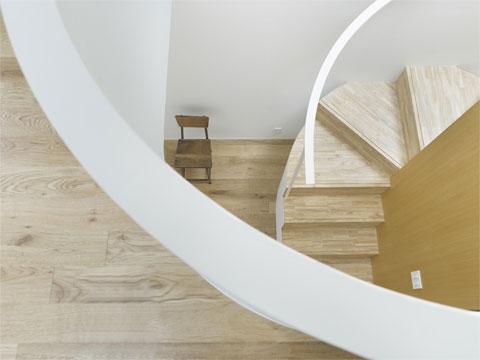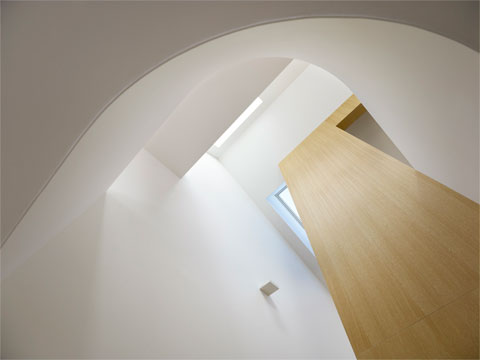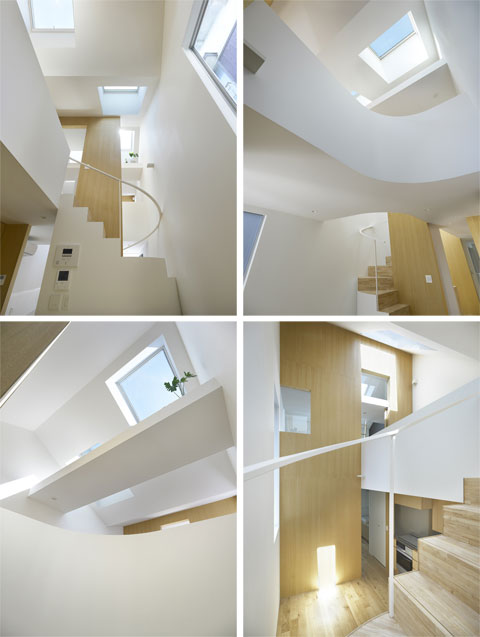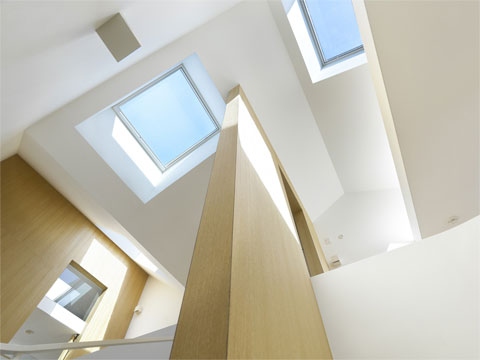 Photography: sadao hotta.