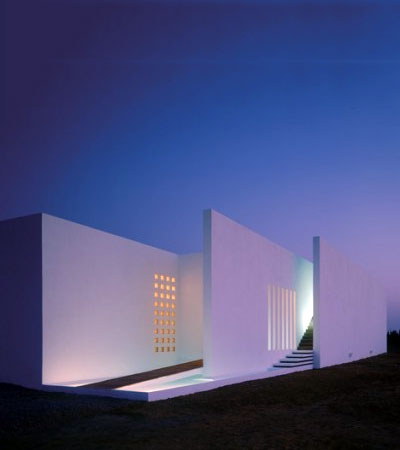 This unusual house, located on a plain terrain without vegetation near Marrakech, looks unreal at first sight: virgin white wall structures, flat roofs, swimming pool with the white tribune seats, high white columns here and there, situated with no visible purpose or system… I find all this very intriguing, so let us take a closer look.
This contemporary desert home hosts 1800 sq. ft. of living space and its complex consists of 4 main parts: the house itself, the pool house, the caretaker's flat and the garage.
The main house is a modest, yet widely stretched horizontal structure, which also includes an open staircase that leads to the roof (don't forget – we are in Morocco). The elevation, overlooking the inner territory of the house, has a covered terrace with columns, which extends onto the long rectangular swimming pool.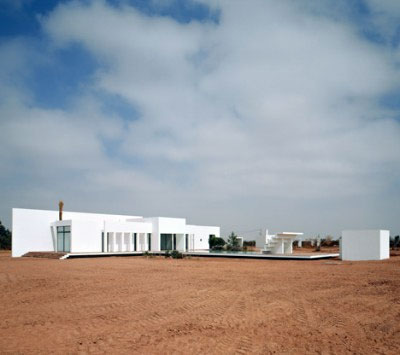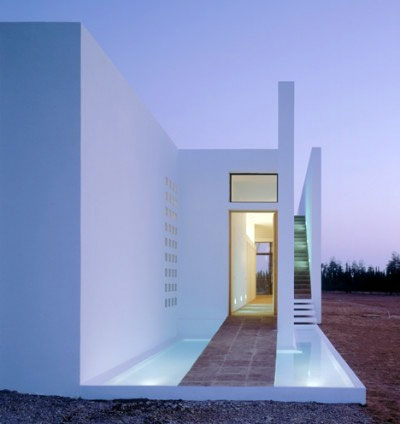 The opposite elevation is nothing but a large white blank wall, so that it's clear that the whole ensemble is developed into the inner yard of the house. The caretaker's residence and the pool house are situated on the other side of the swimming pool.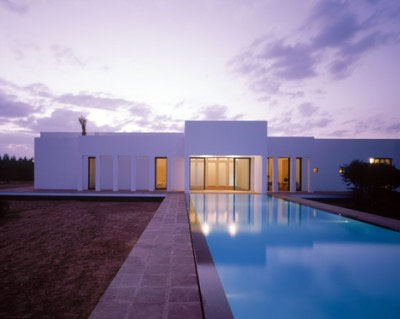 Nothing comes in between, nothing prevents from enjoying the white, strictly geometric shapes – no trees (apart from one or two palms), no canopies. Everything is sternly white and rectangular shaped. And, yes – it has its style. Not everyone will choose it as their home, but it is clear to me that the Fobe House is stylishly exciting.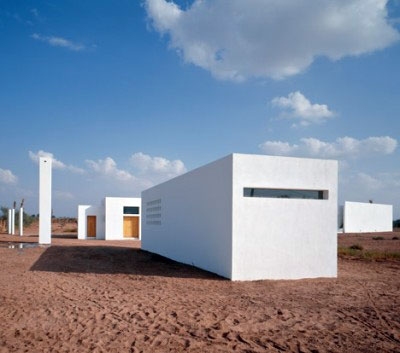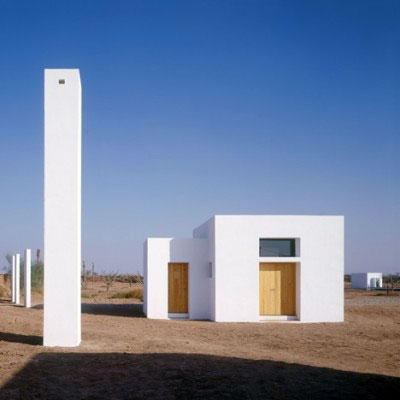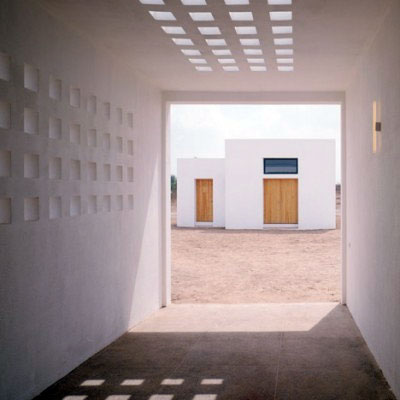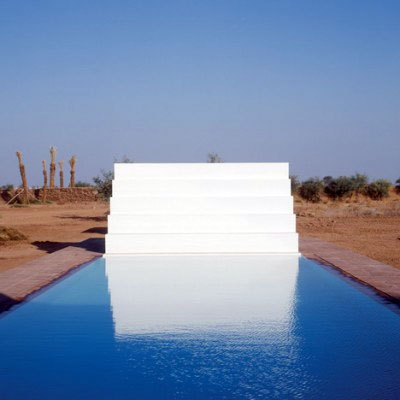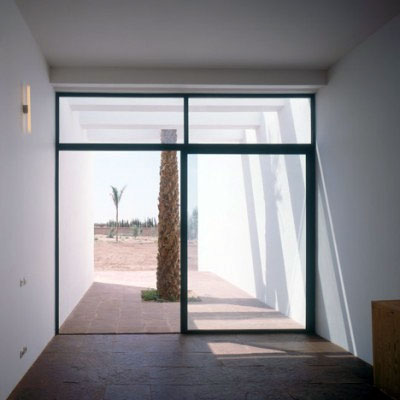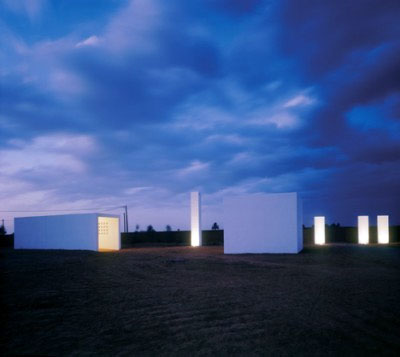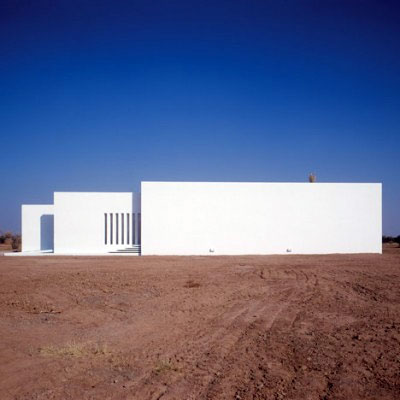 Photography: Jean-Marie Monthiers.