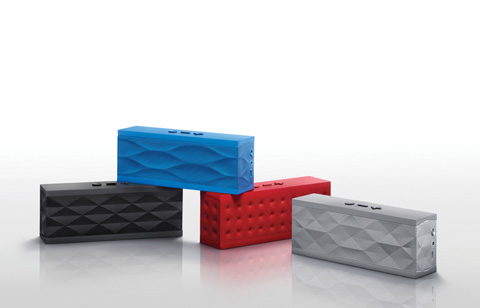 Has the smallest, best sounding wireless speaker and speakerphone on the planet been invented yet? It sure has! Add as a leading characteristic the most charming and elegant looking one on top and then you have the definition of Jawbone's Jambox. What can this little gem of device do for us? It delivers stunning hi-fi audio in a super compact, portable wireless speaker.
Powered by a pair of highly sophisticated acoustic drivers, which produce extreme high (tweeter) and low (woofer) frequencies from what is an ultra small dome speaker. They work in concert with an innovative moving-wall passive bass radiator and airtight enclosure to deliver shimmering highs and thumping lows we can literally feel, producing the richest sound in the palm of our hands, or our desktops!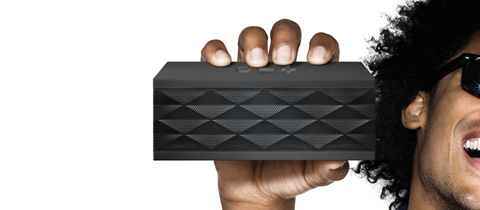 In addition to its amazing quality sound, Jambox enables us to say goodbye to cords, docks and hassles. Whatever we are doing, whenever we want, whether carrying it from room to room or just throwing it in our bag, we can enjoy music, podcasts and sporting events while using our phone to do other things like email, posting on social media or simply browsing the web. It can go on continuous play for up to ten hours.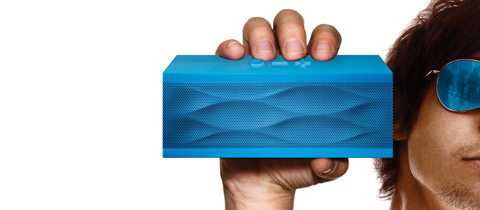 Perhaps its most distinct feature though is the fact that it is intelligent and updatable. How? By synchronizing it with MyTalk, Jawbone's industry first online platform to download apps and software upgrades. Thanks to its integrated intelligence we can personalize it to our specific preferences. Fantastic!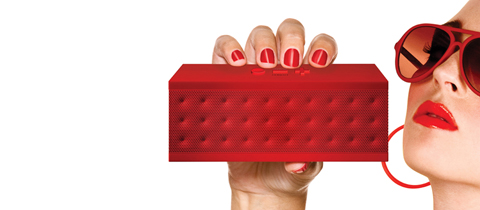 Jambox is made of stainless steel covered with industrial weight molded rubber casing, offered in four color variations: red, turquoise, dark and light grey. They all make a powerful whilst discrete impression, still my choice would be one from the grey spectrum. Which one would be yours?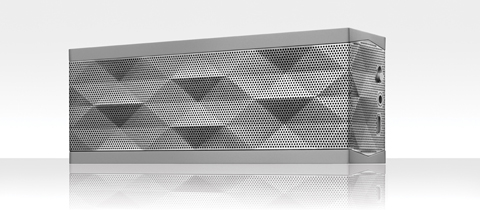 Buy This Item