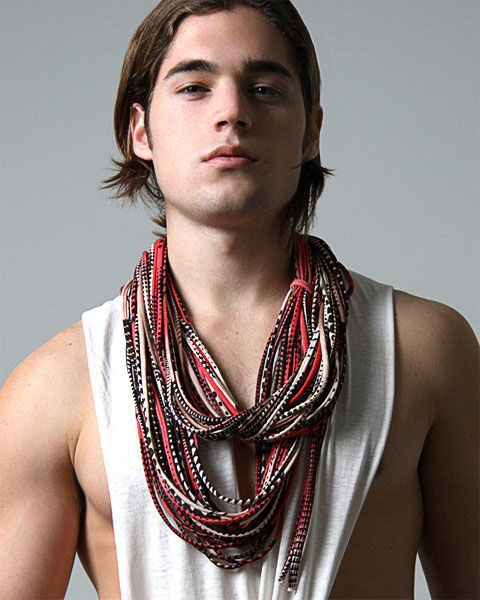 The standoff between your favorite neckpiece and that less than stellar winter scarf is never a pretty one. As you debate over function versus fashion, nine times out of ten you second guess your decision and end up wishing you had made the other choice. Thankfully now the war is over. Introducing the Necklush Infinity Scarf. This creative boho chic necklace/scarf hybrid lets you have your cake and eat it too.
The unique concept is comprised of an innovative multi-strand cotton infinity scarf that can be worn in a plethora of ways. From open and long to doubled-up for a chunkier look, this versatile accessory is a modern and creative statement piece fit for any occasion.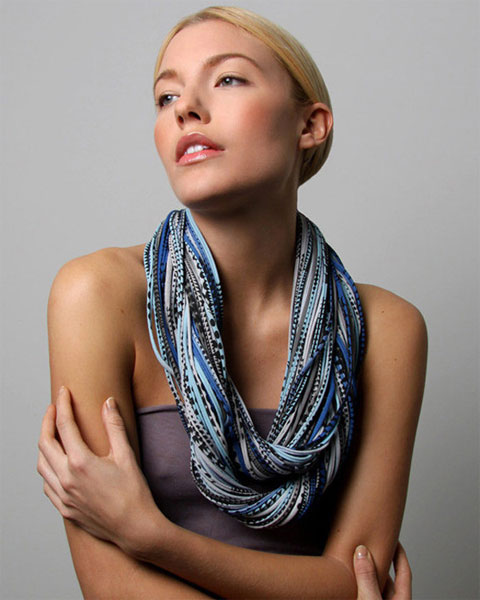 The Necklush comes in a regular size infinity scarf, a cowl neck size, and an extra-large version and is available in an extensive array of colors and hand-painted patterns.
So no longer will weather dominate your wardrobe as the Necklush will keep you warm and looking good while doing so. May your fleece rest in peace.