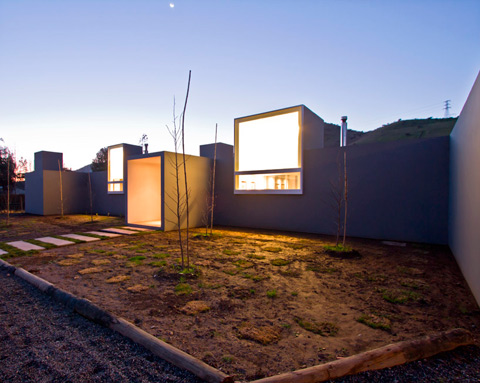 A house made for pure delight is perfectly set on flat plot at the foothills of Cerro Chena in Catemito, Chile. An outstanding piece of inhabitable art called Lucernas House has a single floor level with 232sqm of total area waiting to be discovered by any curious nature fan.
The program pays tribute to the astonishing mountain landscape that surrounds Lucernas House: magic and enchantment are a concrete consequence of this conceptual approach.
How can this be achieved? In a very simple and natural way: the house is divided in two different areas by the main access: the private zone composed by two bedrooms and two bathrooms at one side and the public areas – the lounge, dining room and services – at the opposite side. The design concept results in an extended horizontal volume that solves the linear distribution of the entire program, allowing all major rooms to enjoy a clear view to Cerro Chena.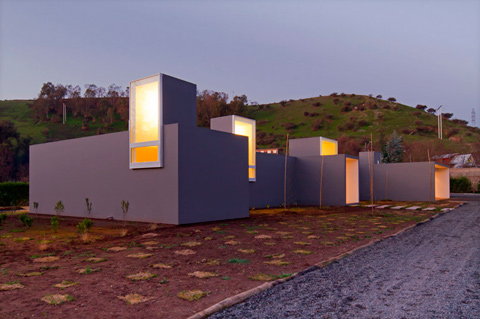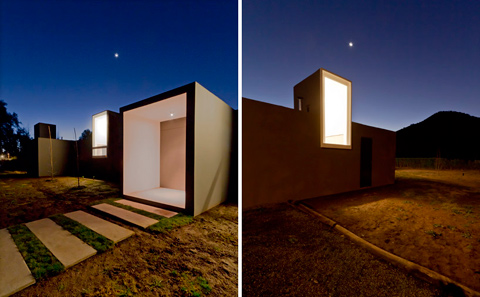 Actually – and to turn the views even more dramatic – vertical and horizontal volumes were extruded from the main body of the building, generating punctual skylights and unusual high ceilings towards the landscape.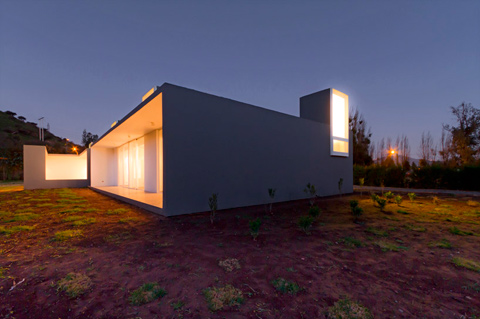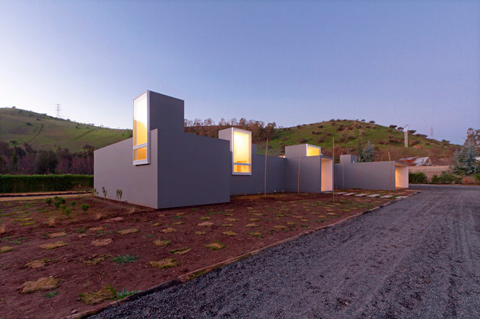 The multiple intermediate spaces born from these peculiar extrusions were converted into singular terraces. To complete the silent adjustment between architecture and nature, the exterior of the house was painted dark grey, contrasting with the white aluminum frames used on the skylights and windows.
Neutral colors – grey and white – contribute to a serene environment and a bounded relationship between interior and exterior areas. Wooden pavements kindly guide our steps through this amazing house full of light and perfect for an incomparable delight…