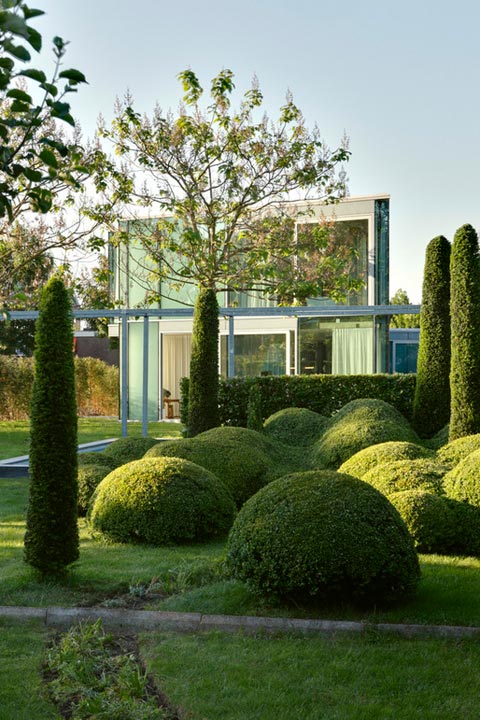 In Maastrich, The Netherlands an unusual approach was given to the conventional concept of a house: H House seems to defy the notion of opacity in domestic architecture. A glazed skin enfolds the entire volume promoting different tones and shades, turning this residence into a livable urban diamond. That's right: a pearl in the heart of a residential area… a two-story building that is constantly reflecting its surroundings in a rare altruistic attitude.
The interior of the house is similar to a loft-like space with a central mezzanine. Adjacent to the main volume of the building are two independent volumes – the entrance and the bathroom – which are cantilevered over the ground floor. Terraces define the position and shape of the house, each with its own individual character.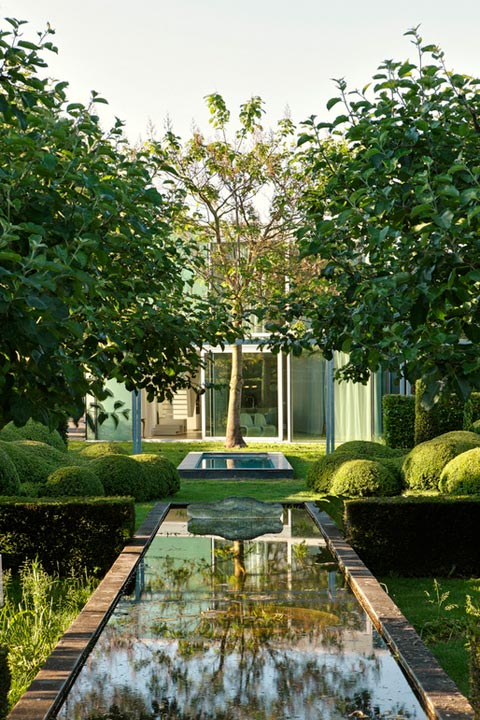 The ground floor conceals the social areas while the upper floor preserves the private areas. The entire interior space has no structural walls and very few rectangular columns support the structural slabs, each positioned to minimize their impact on the interior space.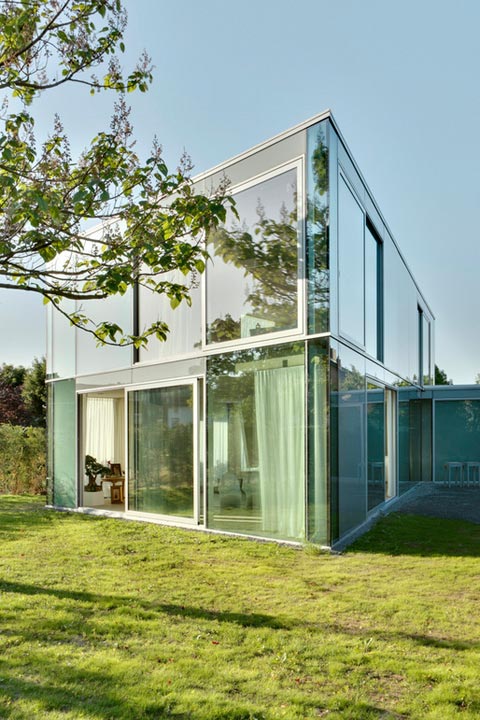 The staircase was conceived as an independent sculptural object within this open plan setting producing an effect of suspense. A series of curtains define interior rooms on both levels of the house.
The combination of transparent and opaque glass – as well as the sliding and fixed portions of the facade – creates a number of different responses to the changing of seasons and patterns of daylight. The H House irradiates richness and innovation: the several transparencies of the glazed skin facade and the countless possibilities of spatial combinations allow that to happen…