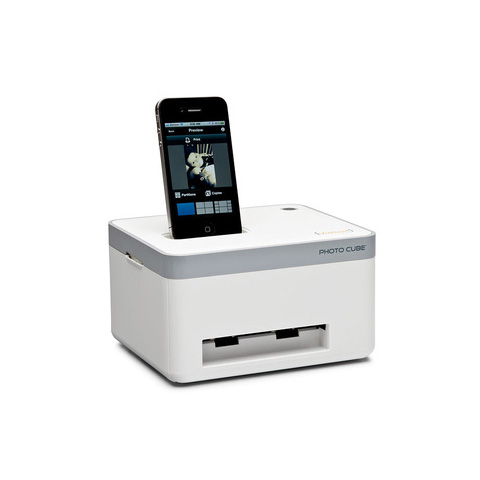 It's white, it's compact, it's cubic, it has rounded edges, silver finishes and it can give life to your iPhone pictures. It is the photo cube printer.
As easy as it has become snapping pictures with our smartphones, so easy is holding them printed in our hands becoming. How? The cube printer gets directly connected to your phone and produces high quality prints from your favorite snapshots at home or at the office.
Expect up to 200dpi in under a minute and sizes up to 4″ x 6″ inches printing directly from your files without the interference of a computer. Some basic processing can even be made.
The cube printer measures 7″ x 4″ x 6″ and it can charge your phone while it is connected to it doing the printing business. I love both its shape and its color and wouldn't hesitate placing it even in our living room in the media section, it being so cute looking.
One needs to download the free application and is ready to conveniently print a smudge free, clear image from our mobile device. Which devices is it actually compatible with? The second, third and fourth iPod touch generation, iOS 3 and above, iPhone 3GS,iPhone 4, iPhone 4S and iPhone 5, iPad with Retina Display and iPad mini by plugging the device into the USB cable. Also the iphone cube home printer is compatible with Android smartphones. Finally, it comes together with a 12 print trial cartridge, perfect to begin.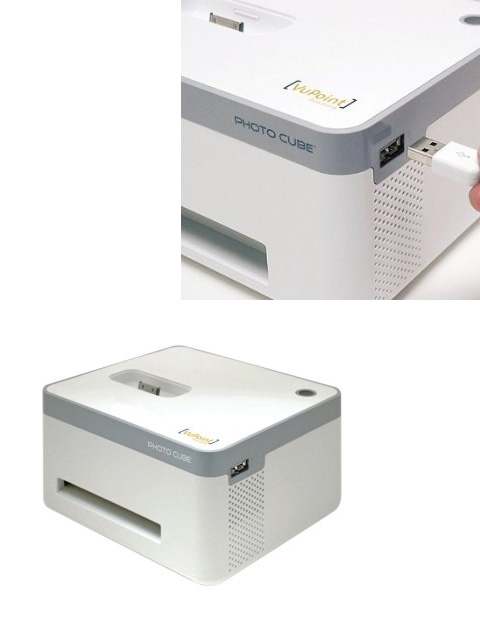 Buy This Item