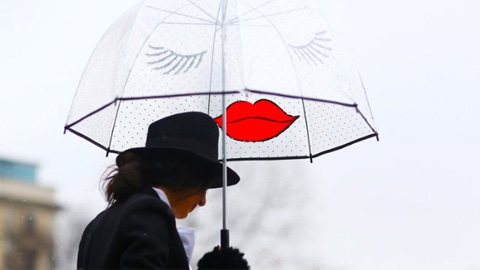 Here's a fashionable winter accessory for all you urban dwellers with a quirky taste. Combine it with a cool looking outfit and you'll look and feel one of a kind. I'm talking about the adorable bubble umbrella collection by Felix Rey. With its capsule shape to help you shield off all angles of blowing rain, and its transparent and cheeky design, there's nothing sweeter to protect you on a rainy day.
The collection features 3 unique designs: Kissy Face, Rain Rain Go Away, and Singing in the Rain – sweet lips, heart, and singing birds decorate each umbrella respectively, making it POP against all those dreary umbrellas out there…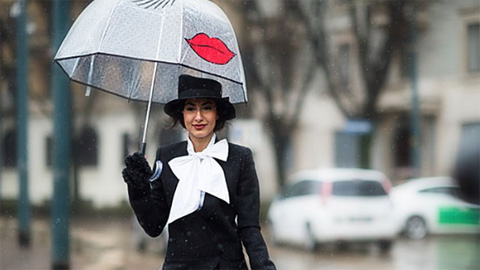 Each stick umbrella is made from Eco-friendly POE with a Lucite handle; measuring approx. 31 inches/79 cm in diameter; 32 inches/81.2 cm tall.