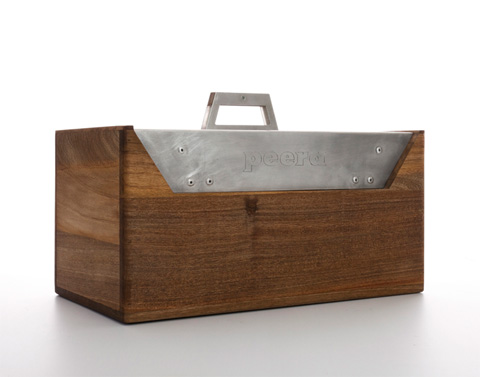 That's something that men in style and women who are not afraid of drillers will most probably equally love. There's nothing that I dread more than unstylish moments. No, I wish not to wait till repairs in our home are almost over, so that tool boxes and stools are put away. For me style happens every single minute of our lives and having to mend things in our living residences is part of life. So, I guess I'd better do it all in style.
I only choose tools that are both functional and also appeal to me. Same goes for their storage. You can imagine my excitement when I came across Peera, this super pretty wooden stool, which paired with its aluminum case, it also makes a mostly practical tool storage box, that has nothing to be jealous of concerning style and beauty!
Its inspired designer, Marlon Darbeaux, working in Trinitad and Tobago made Peera as a interpretation of the traditional bench from his home country. He made a bench that goes beyond than just a place to sit, combining it with storage for hardware and tools. He saw a low table in it, a way to carry your tools and not only! Stylishly place your picknic lunch inside and carry it to your favorite destination! And don't forget to put that bottle of wine inside.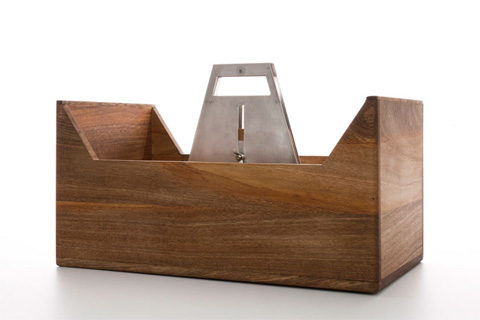 Peera has been exhibited at the New York museum of arts and design till May 15th 2011, as part of the global Africa project. The whole design process that led to its birth is impressive. Such a clever way of bringing two objects together, harmoniously combined as shapes and complementing each other as materials. Fabulous.
Now all I hope for is that the man of the house will be equally excited about it, so that we can order one. Or should I perhaps go ahead and surprise him for his birthday? I could fill it with a bunch of other things he'd love to have. And now I hope he won't be reading this post.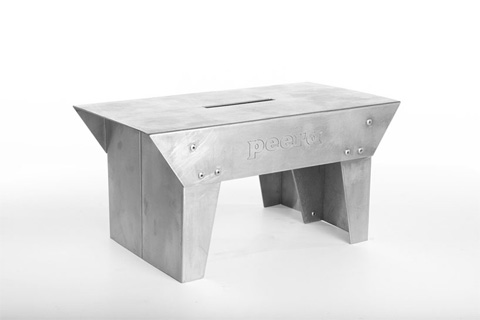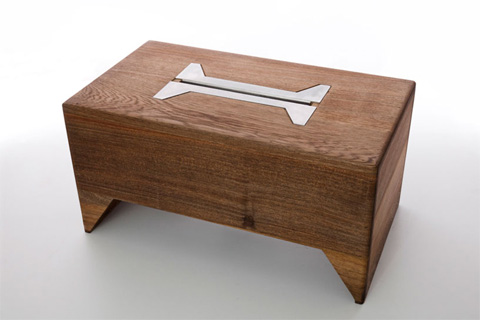 Designers: Marlon Darbeaux