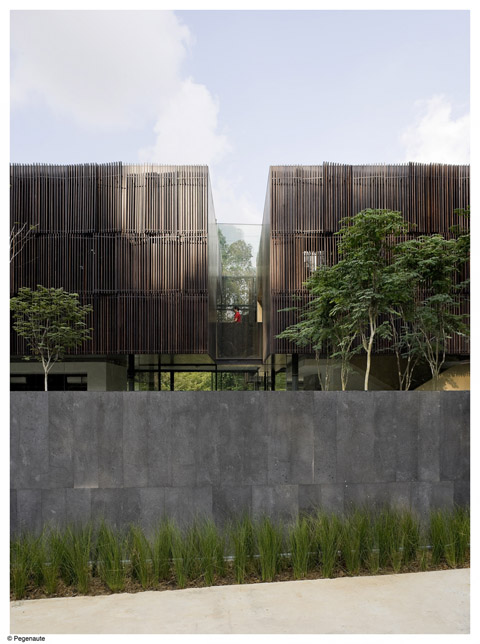 One house for four families across three generations…What a challenging program for an architect, don't you agree? Well, there's a real architectonic answer for this numeric equation in Singapore: Cluny Road Residence. This three-story volume is organized in a two-L-shaped halves composition that folds around a courtyard garden and two pools of water. As you can imagine, the total floor area of this multi-family house is something completely taken out of the ordinary…We are talking about 2.800sqm of constructed area!
In Cluny Road Residence, everything counts in large amounts. The distribution of the program follows the next sequence of moments and functions: social areas are positioned on the ground floor while private rooms are distributed through the basement and first floor.
Huge sliding glass doors divide living and dining rooms from the central courtyard, while bedrooms, bathrooms and living rooms fill the large basement below. More bedrooms are also located on the first floor behind an astonishing facade of adjustable teak louvers, while white oak screens separate the rooms from surrounding corridors.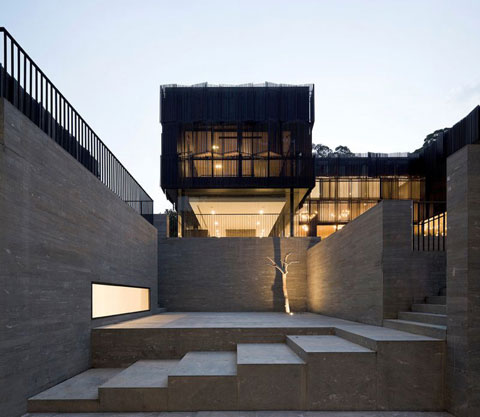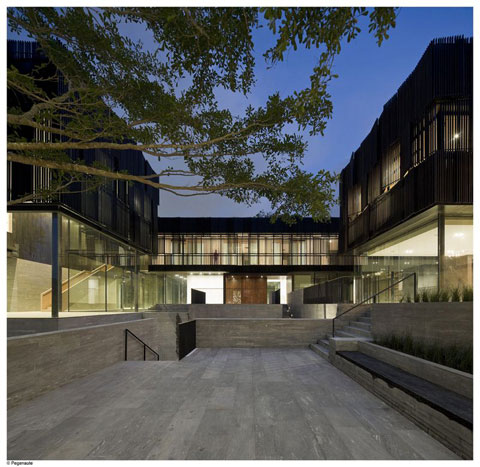 Double-height spaces appear suddenly in this outstanding formal combination of thirteen bedrooms encouraging a complete interaction between personal and communal areas. Transparency plays a definite role in Cluny Road Residence: a facade of adjustable teak louvers allows a flexible relation between the private and social areas. Although the age differences between the three generations a clear pursuit for a spatial unity guides the entire composition of spaces. In fact, the patio typology reveals the celebration of the courtyard space for the family to gather…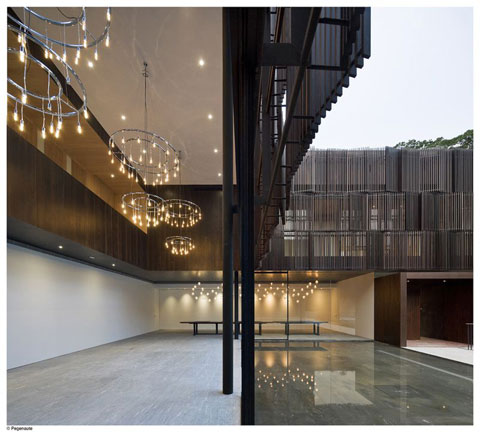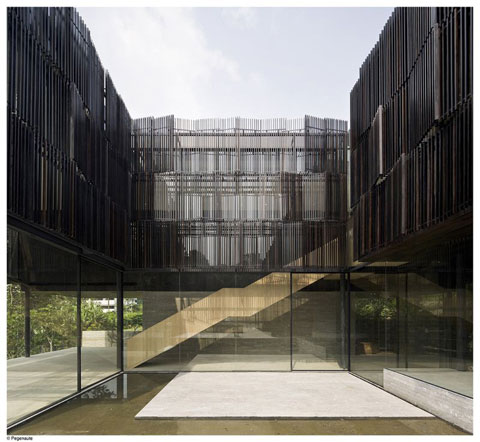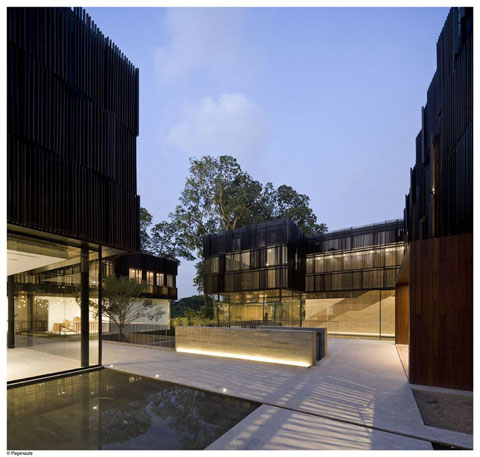 Architects: Neri&Hu
Photography: Pedro Pegenaute