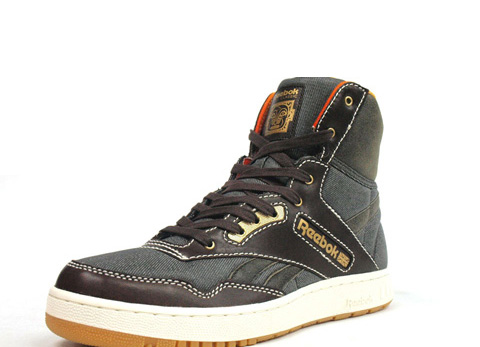 Creative juices were definitely brewing at the Reebok headquarters when the concept idea of paying homage to classic films by shoes hit the table. The latest edition to the Reebok Cinema Pack Collection is the Indiana Jones Raiders of the Lost Ark inspired BB 4600. The BB 4600 is by far the best shoe to come out of the Cinema Pack (strictly my opinion). If ambitiously charismatic colorways are more up your alley, then the Purple Rain or Tron: Legacy cinema kicks may be closer to your cup of tea- for all others there is the BB 4600.
Stylish, rustic, with a touch of adventure, the BB 4600's tribute to Indiana Jones features a denim and weathered leather body, gold color accents, and a gum bottom sole.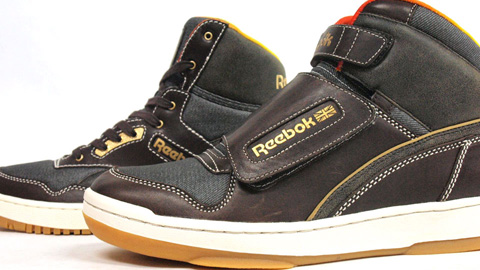 The hi-top's inner lining hosts a red to yellow gradient reminiscent of the famous Indiana Jones logo spread across the movie posters. Acute details such as the ancient world carving sitting on the top of the tongue, and the classic embroidered Reebok logo on the back hi brings this shoe to life.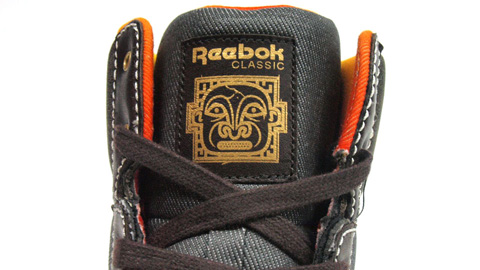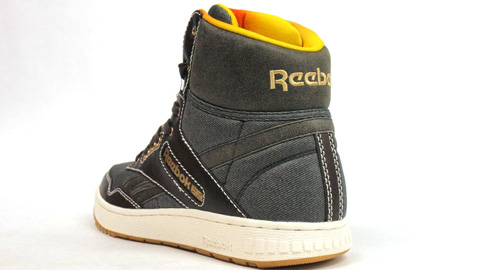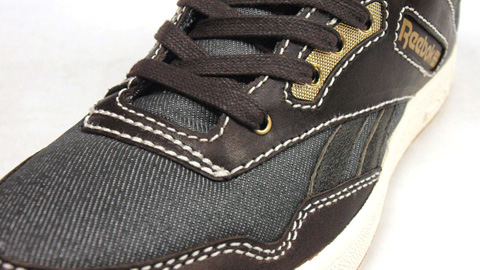 Designers: Reebok