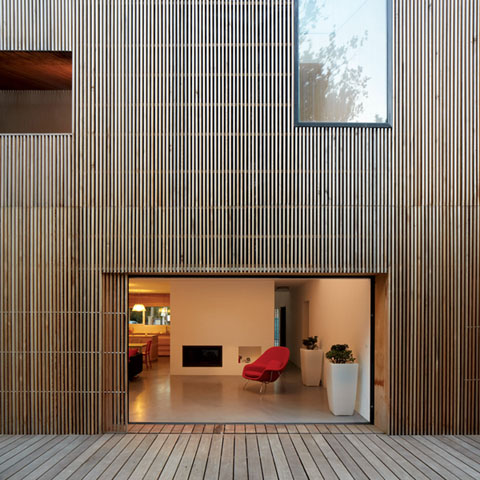 In Orsay, France there is a special building that assumes a perfect transition between urban and natural contexts: Maison 2g. This two-story volume with a total floor area of 216sqm is totally covered by strips of cedar cladding from head to toe: the entire facade composition and also the gabled roof respect this conceptual premise. The house is positioned at the end of a road by the forest, in the specific spot where the suburban fabric ends and the natural area begins.
This modern residential home follows the traditional program distribution: ground floor is mainly composed by social and technical spaces while the first floor reserves the most private areas.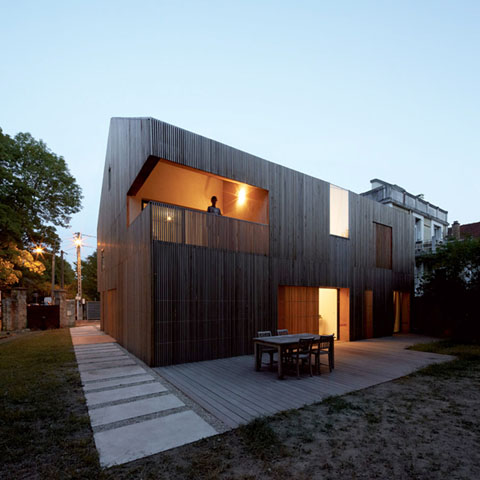 Do you want to discover how life flows behind this cedar inhabitable sculpture? It's quite clear and simple: a garage space is waiting for drivers while a smooth ramp access leads our steps into the front door. Both spaces are connected to the double-height hall of the ground floor where a central staircase invites us to explore the upper level.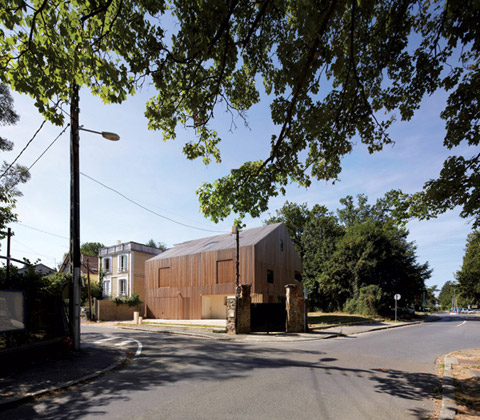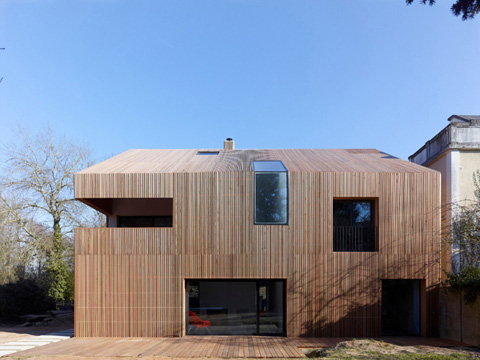 A kitchen area connects with an open space for dining and a double-height living room that extends its views to a terrace and a garden. Also a guest bedroom is available in the ground floor area. A grey concrete staircase winds up through the center of the building and leads to three bedrooms, all located on the first floor.
Huge windows and openings allow sunlight to go through the wooden walls where white painted interiors are waiting to diffuse illumination into every corner of the house…from head to toe!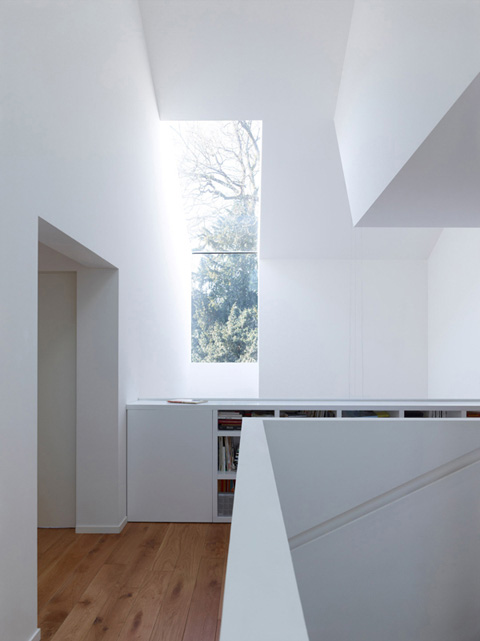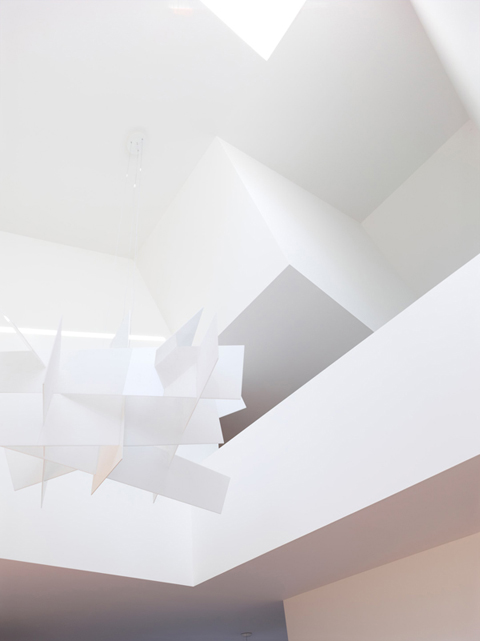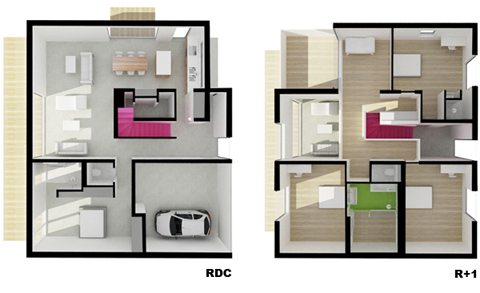 Architects: Avenier Cornejo Architectes