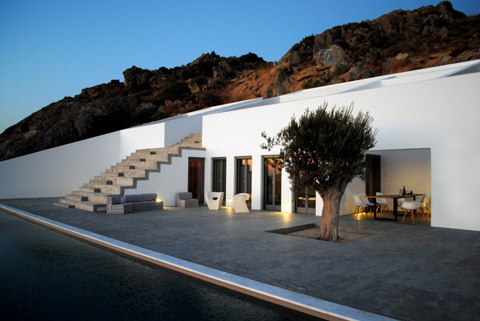 An inhabitable pearl for a summer house… In Naxos, Greece there's a holiday residence that simply takes our breath away. Carefully positioned on a rocky inclined site with a magnificent sea view to the west, Summer House has been built for a family of five and their guests with a total area of 280sqm. A sinuous path leads to the main access: a large exterior staircase announces the exceptional architectonic solution for such a delicate topography. In fact, the mass of the stairway creates an amphitheater effect on the communal terrace with its sea view to the west.
The house is stepped on a sloping ground in two blocks of buildings. The first accommodates all the social areas – living, dining and kitchen – and the master bedroom while the second block conceals the private zones – four bedrooms and bathrooms.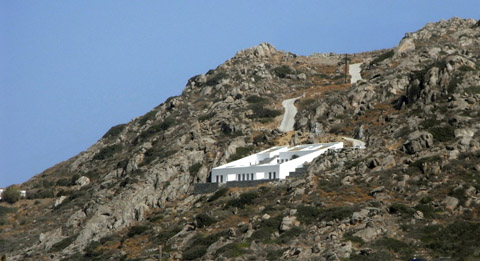 The open-air terrace is laid out on the intervening surface with the swimming pool offering an astonishing panorama for those who seek contemplation… Interiors are all open to daylight and air to fully enjoy a cooling breeze on a summer night. The roof has been planted with native vegetation so that the building could become a vital part of the landscape.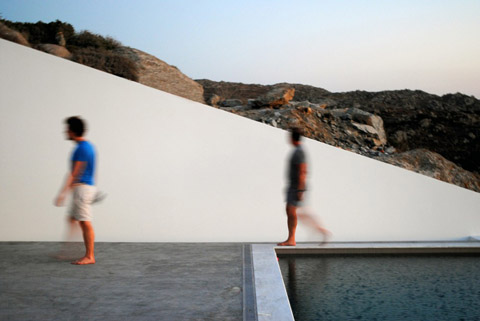 The white stucco facades are composed by the same window module creating a rhythmical expression combined with the distribution of the program in the interior of the building. Smooth concrete establishes the connection between pavements and natural soil. The interior surfaces have been also painted white to absorb the unique clarity that irradiates from the Mediterranean Sea…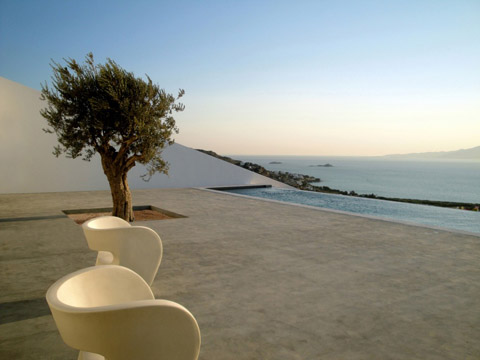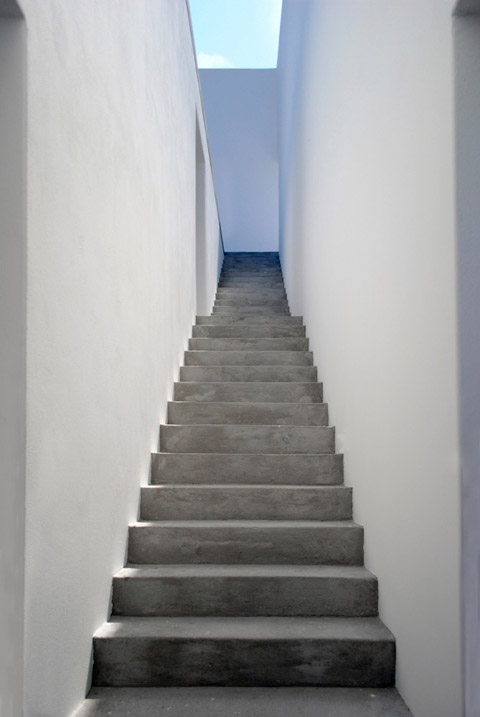 Architects: Ioannis Baltogiannis, Phoebe Giannisi, Zissis Kotionis, Katerina Kritou, Nikolaos Platsas
Photography: Katerina Kritou & Nikolaos Platsas