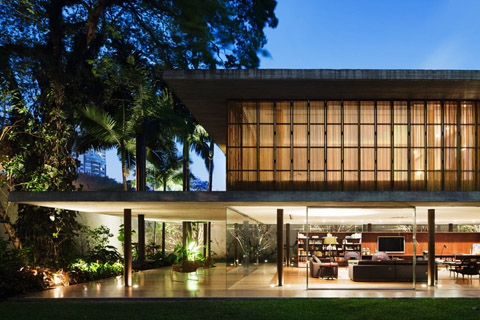 Such an intriguing name for a house, don't you agree? Toblerone is a chocolate bar brand well known for its distinctive prism shape. In Sao Paulo, Brazil there's a contemporary two-story house named Toblerone with a total area of 519sqm. Maybe the reference comes from the fact that three expansive horizontal concrete planes divide the domestic program in a very efficient and original way. The ground floor is totally enveloped in glass walls while the first floor is wrapped in retractable wooden screens.
The distribution of the program is simple as this: a large living room – along with a box for kitchen and service toilet – domain the essential social areas, taking advantage from the close relation with the surrounding outdoor garden and the pool.
The living room extends further than the vitreous wall to an exterior veranda and patio with a hanging black fireplace and a circular void in the concrete ceiling embracing two trees. A poetic statement is already conquered with such a delicate tension between house and nature…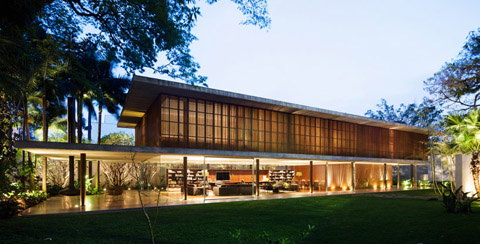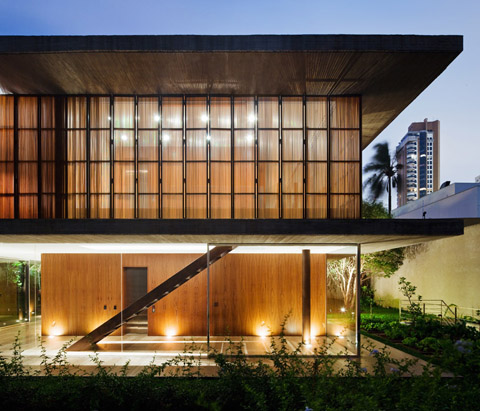 The upper level contains all the private areas: three bedrooms –each one with its own bathroom – a study room and also a video room. An open staircase along with an elevator assures the most comfortable passage between floors.
A structural detail offers a meaningful spatial effect: the ground floor is composed by two rows of 14 slender steel columns positioned in rhythm with huge sliding glass windows. White ceilings and wooden wall paneling complete this amazing architectural ode to serenity and relaxation…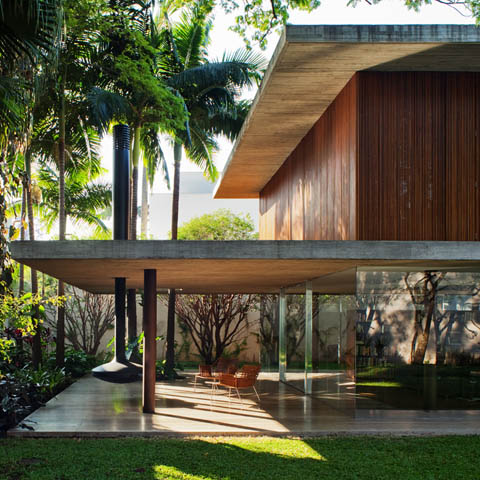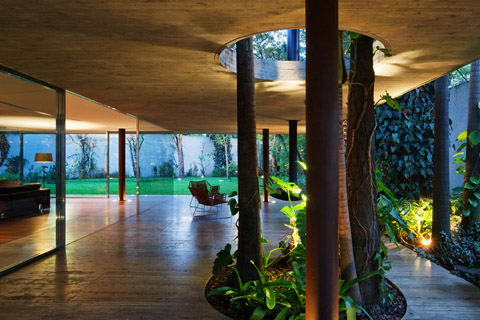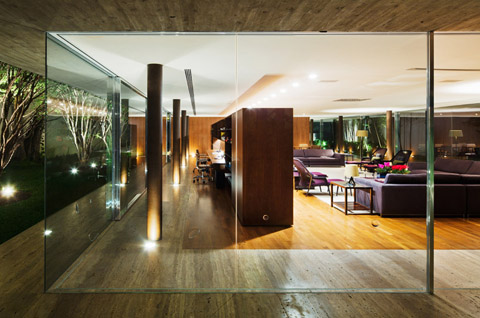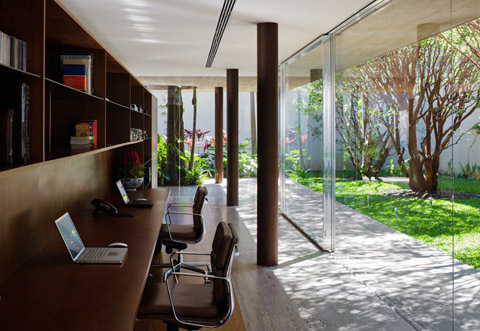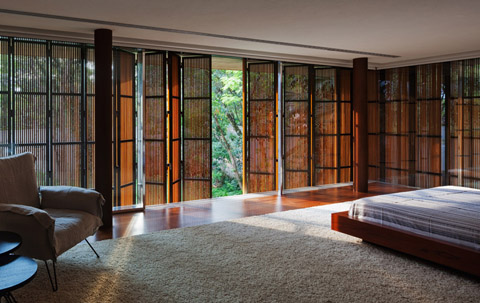 Architects: Studio MK27
Photography: Nelson Kon