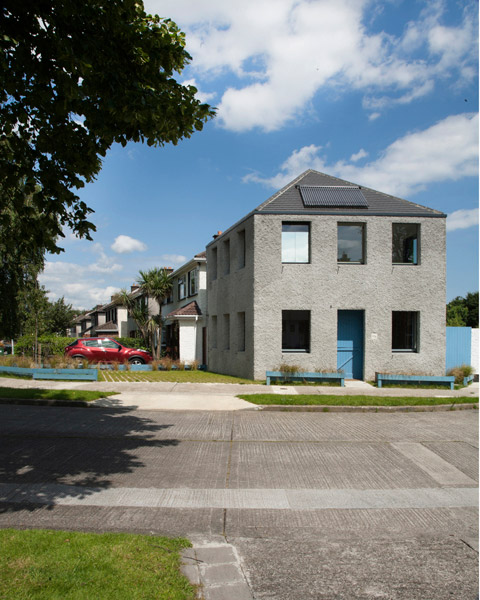 In Dublin, Ireland there's a two-story residence that emerges from the typical suburban landscape punctuated by 19th century buildings and also by the Knocklyon Castle. The original Knocklyon Castle dates back to the 15th century, so History is just around the corner from this particular piece of contemporary architecture.
4 House assimilates this entire context in a very unusual way. The site is positioned in the garden of an existing corner house. The distribution of the program appears to be meticulously developed in order to engage all these different circumstances. The ground floor conceals the social areas in a clear open space: living and dining areas are deeply related with the kitchen and the central staircase which allows the access to the upper level. The first floor is composed by 3 bedrooms and a bathroom.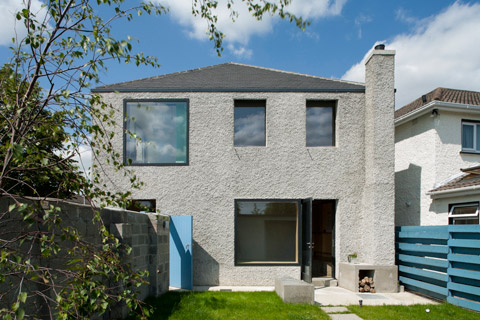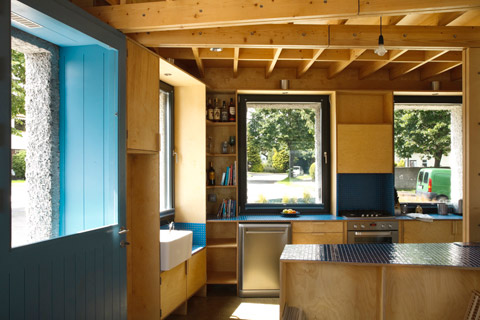 The volume and external materials of 4 House pay tribute to the neighboring buildings, including the Knocklyon Castle. Concrete-tiled pitched roof and rough-cast pebble-dash walls are the main elements of this architectonic operation. Still, the rough-cast adopted presents a larger aggregate and was deliberately left unpainted so that it can weather naturally over the years. A modern pattern has been created by updating an historical constructive detail…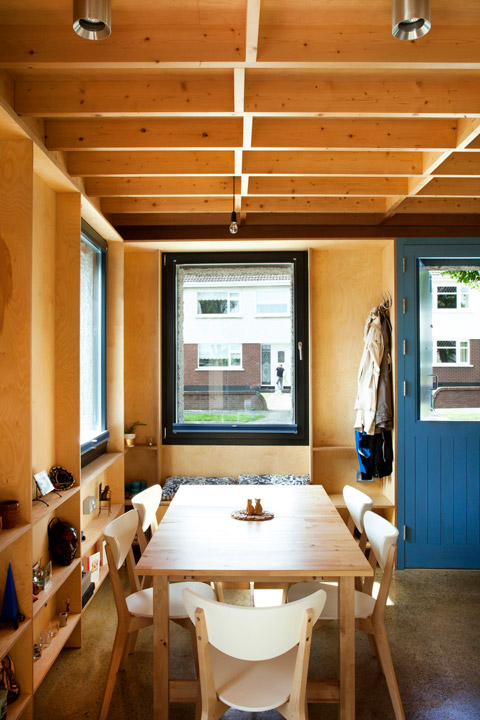 Interior surfaces reveal the real anatomy of the building: birch plywood covers walls and ceilings while structural timber beams and columns are left exposed. Also furniture is totally built in accordance with the birch plywood cladding: furnishing varies in depth to store anything from bookshelves to window seats.
An inventive solution transforms this small suburban home into a magical inhabitable space: all upper hall surfaces – including doors and ceilings – are covered by mirrors… An infinite combination of reflections continuously salutes each inhabitant when they are stepping into the bedroom.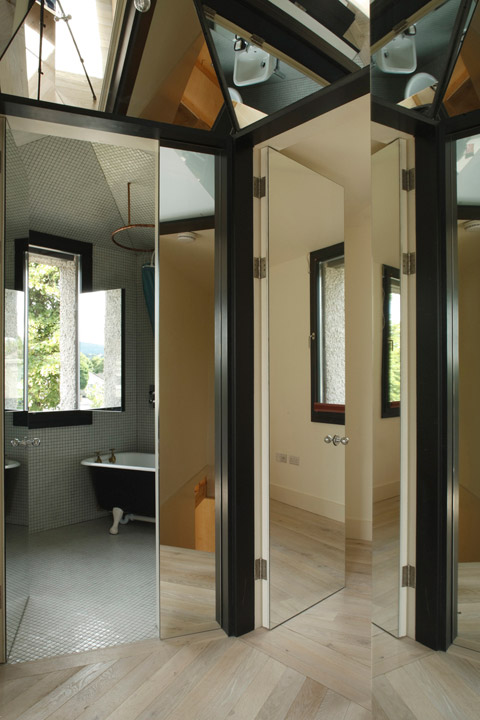 Architects: TAKA
Photography: Alice Clancy