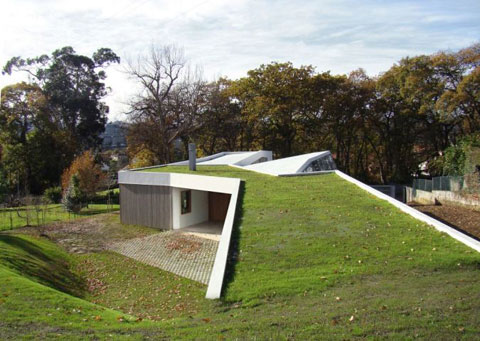 In Gijon, Spain there´s a special building that conceals a balanced relation between architecture, program and topography. Single Family House and Atelier is a two-story residence with a total floor area of 395sqm. Its exceptional design is based on the conceptual approach adopted to answer a handful of distinct factors: the need to merge in a single building a house and an atelier.
The program was divided into four different sections: main house, double-height atelier, a guesthouse and a parking garage. A staircase – strategically positioned at the center of this multi- program composition – functions as a boundary element between the home and atelier, both placed on different levels.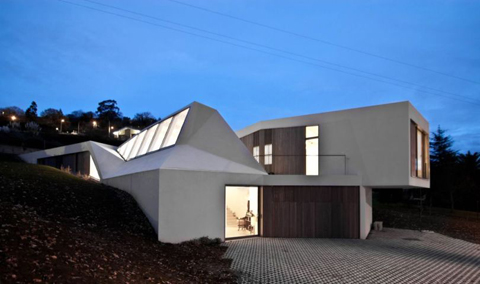 On the ground floor one can find the parking area and the atelier with a generous set of clerestory windows. The first floor is composed by the guesthouse and the main house. All rooms are arranged in line, with an open-plan living and dining room, followed by a storage area, a bathroom and a bedroom.
The guesthouse is positioned at the back of the studio, where the building seems to be gently swallowed by the site's topography. In fact, a layer of grass covers the entire roof of the house contributing for a tuned interaction between architecture and nature.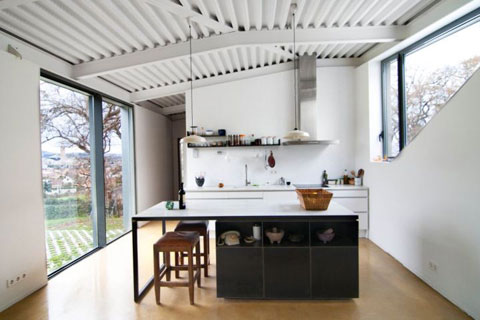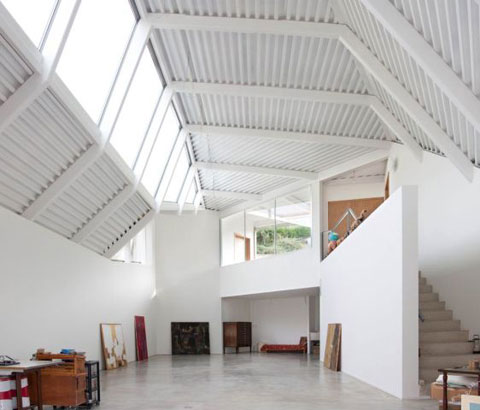 Perimeter walls are made in plastered-covered clay blocks while corrugated metal panels are exposed on the ceilings of every room. Smooth concrete pavements reflect the daylight that erupts from the large windows that compose the facade… Inspiration appears to be a permanent inhabitant of this outstanding example of hybrid architecture that blends art and life in a single space.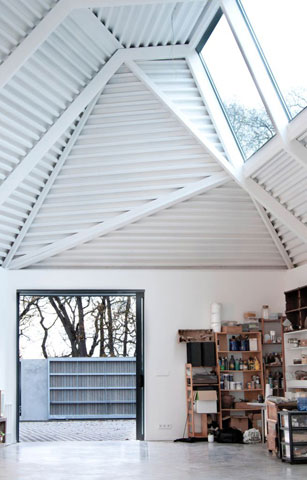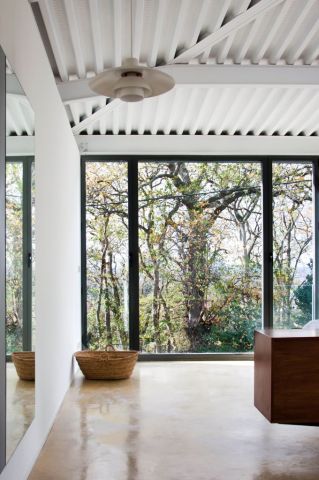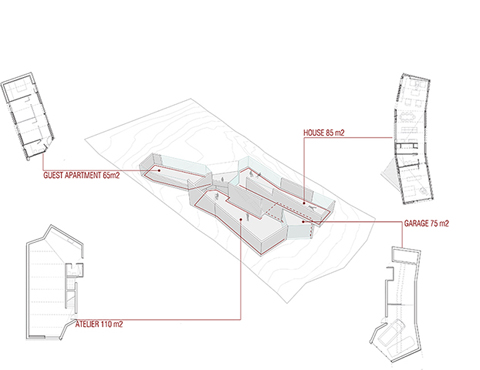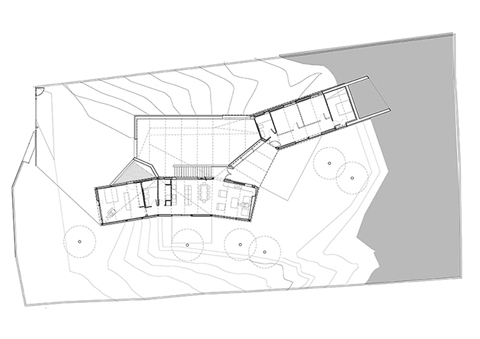 Architects & Photography: f451 arquitectura