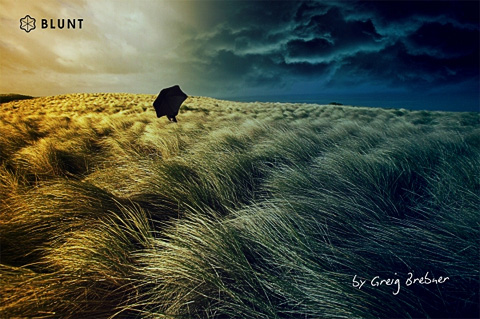 Aerodynamic, slick, modern, durable, strong, and unlike their rainbow colored twirling competitors, the Blunt umbrella collection is dressed to impress and comes in a variety of patterns and colors. Built to withstand the most aggressive tantrums of nature, its unique tension system distributes Blunt's strength to precise key points that make this umbrella resilient to shield you from the roughest elements.
The Blunt's rounded canopy tips eliminate the risks of tearing and poking in unruly weather, and designed to contend with winds up to 117 km/h so you needn't worry about flying up, up, and away.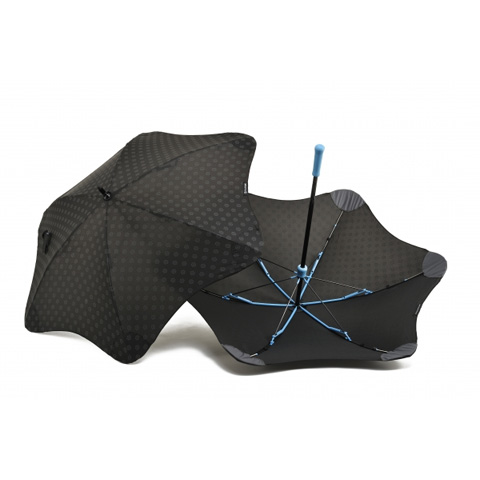 With the different model options, you can find a Blunt to match any ensemble, and is available in a stick or auto open. For those times where it looks like you might get unexpectedly caught in the rain, the Mini Blunt is perfect for travel or to keep as a spare in your office desk or car should the weather decide to surprise you.