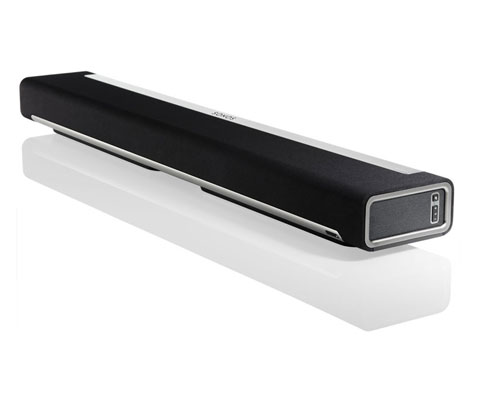 For those of us who don't enjoy walls of speakers and would like our sound systems to be discrete, the Sonos Playbar is a subtle but powerful piece of hardware. The Playbar is thin enough to sit anonymously by your TV or in your bedroom, all while pumping-out theater quality sound.
Excellence of tone should be a speaker's emphasis, not necessarily the system's style. Appropriately, the Playbar has a streamlined black and grey color scheme and a thin and long candybar design that accents the base of a television beautifully. At only three inches high, 35 inches wide, and five inches deep, the Playbar uses the least amount of space but projects the most sound. It uses a nine speaker system that consists of six midrange and three tweeters, and it adjusts the sound automatically for feedback-free listening.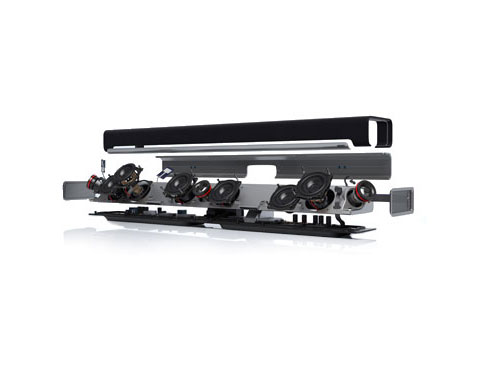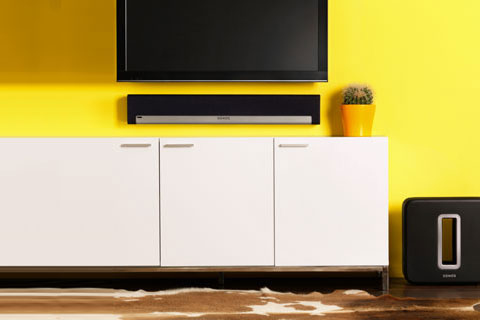 The real advantage of the Playbar is its wireless compatibility. Keep it plugged into your HDTV for movies and television, but The Playbar can also play audio from Pandora, Rdio, Last.fm, and about twenty other streaming music sources. It seems like the Playbar is designed for you to access maximum sonic content with the fewest obstacles.
The Playbar looks like a sleek piece of equipment on your entertainment center, or you can attach it to the Sonos Playbar wall mount. It almost looks invisible, but out of this trim form projects powerful, pleasant audio.
Buy This Item