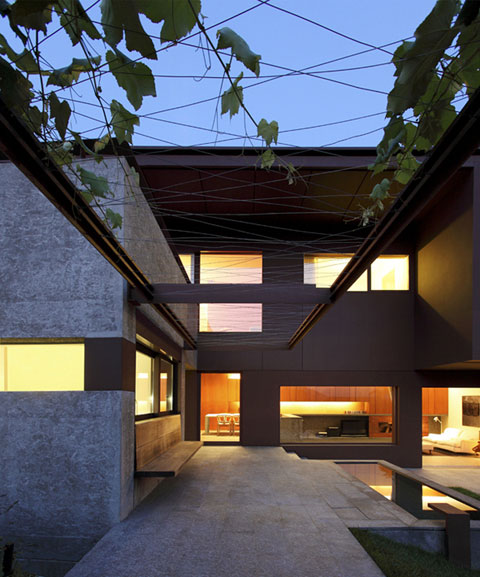 Terraced vineyards are always an excellent company when it comes to choose a surrounding landscape. In Montagna, Italy DMB House stands as one of these lucky cases of such an inspirational sightseeing… A two-story volume with basement encloses a conventional domestic program distributed in a logical deep relation with the rural context.
The access to the house can be made through a ramp that leads to the basement – where the parking space and storage areas are placed – or through an outdoor corridor that guides right to the front door.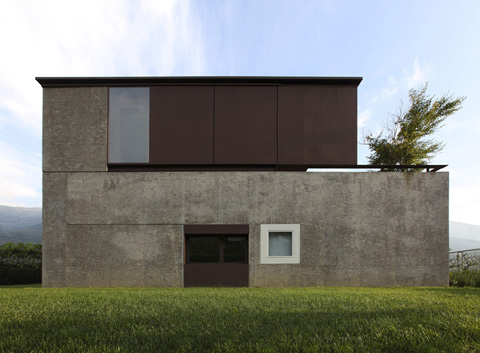 Social areas are reserved to the ground floor L-shaped composition: an open space contains both living and dining areas at one side while the kitchen and toilet areas are confined to the opposite one. This spatial configuration results from an intended close relation between the interior and a small private garden.
On the first floor, private areas are cleverly organized: two single bedrooms have a great terrace protected by a roofing overhang. The master bedroom is equipped with a major closet space and also a private veranda framing the unique terraced vineyards of Montagna.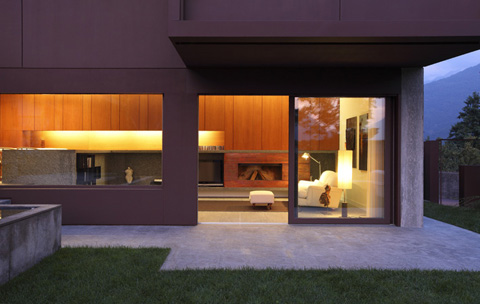 In order to accomplish a silent adjustment with such fine context, only raw materials were used like concrete, iron, wood and stone. The concrete walls were cast on site with Osb waxed formworks panels to generate a texture quite similar to the handmade plaster of the surrounding rural houses. Also iron has been treated with paint tobacco color merging all the different components like windows frames, gates and outdoor furniture.
However there´s always an exception to the rule: one small window and two sliding doors were painted in white to memorize the frames of the ancient rural houses.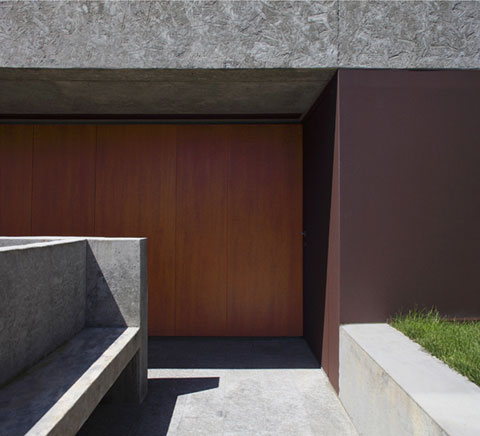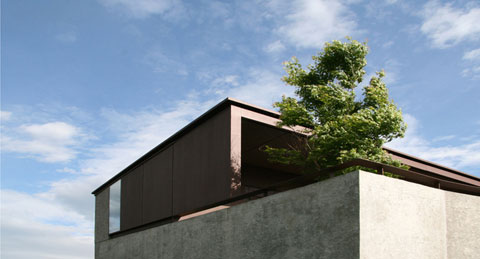 Architects: Act Romegialli
Photography: Filippo Simonetti