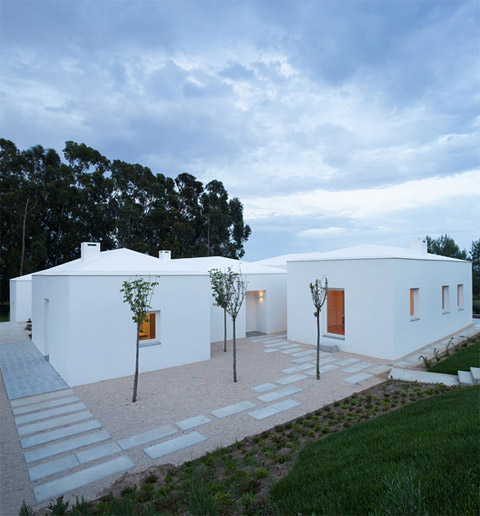 The process of fragmentation is often developed in architecture. A single family residence in Portugal exemplifies how a contemporary home can be efficiently dispersed through several volumes without compromising its main purpose.
A total floor area of 350sqm stands ingeniously distributed in five different volumes all similar in formal appearance: a clear reinterpretation of a traditional Portuguese house. In fact, once inside the site one can experience a sense of being close to a small community – like a tiny white village – where each one of the single-story volumes assumes a distinctive orientation and proportion.
House in Belas is composed by a central volume where all the living areas are concentrated: its large open-space reveals the several connections with the remaining rooms. The most extended volume has the kitchen, dining room and a small bedroom; the smaller one is reserved for the master bedroom with a private bathroom while the remaining two volumes are composed by three bedrooms with toilet and also an office room.
The interstitial spaces between the five blocks are used as gardens to where the interior program often opens, achieving the best possible relation with the outdoors.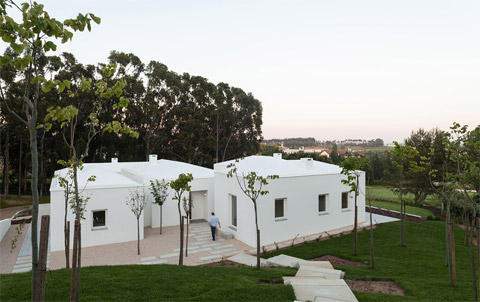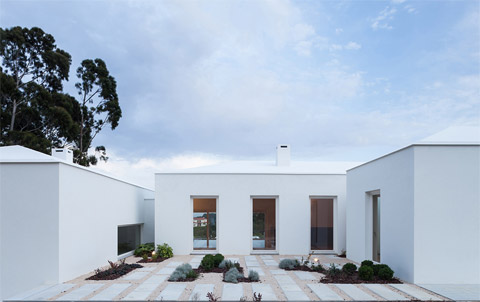 Interior atmospheres bring, once again, a modern approach to traditional values: wood was used in large amounts, from ceilings to pavements. A white coat of paint dresses the entire facade from head to toe, offering a bright glow to the whole domestic complex. Only pavements reveal the true organic color of its material: pine wood… All is covered in a quiet white blanket of light in this contemporary Portuguese house.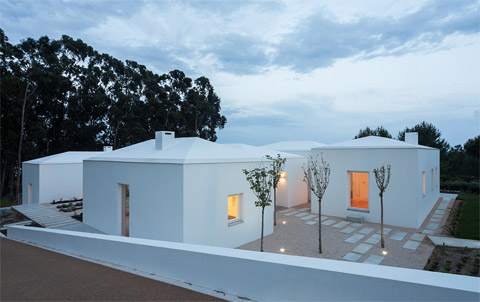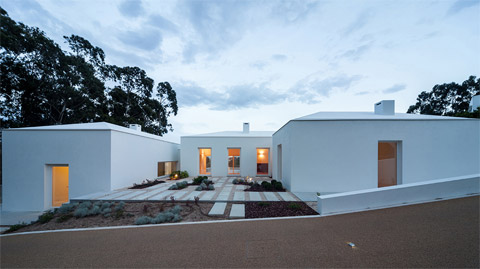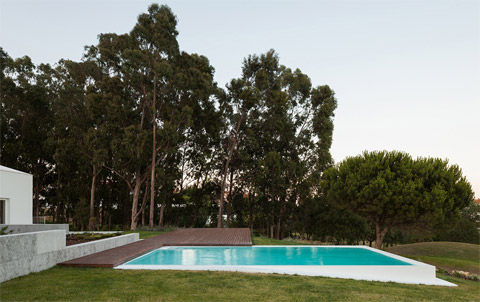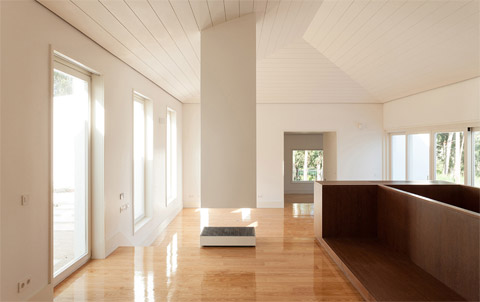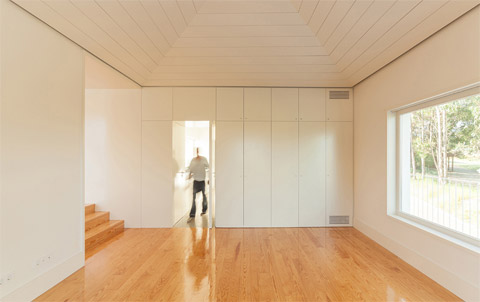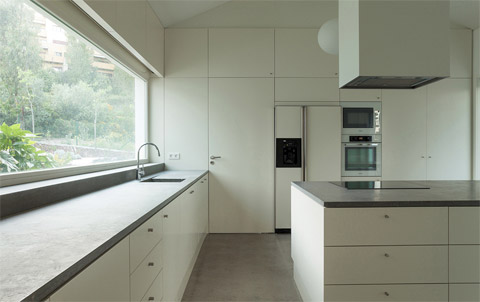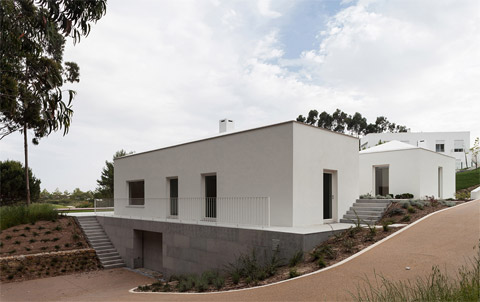 Architects: CHP Arquitectos
Photography: Francisco Nogueira