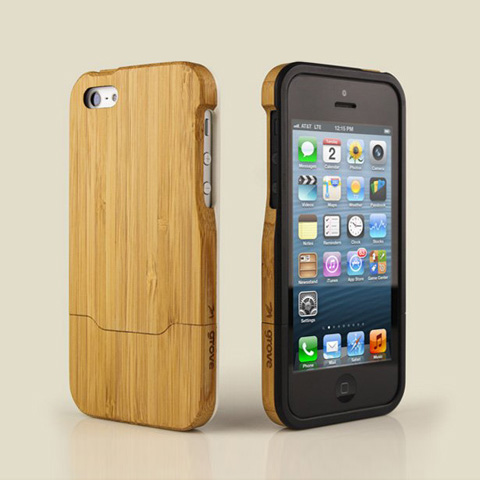 Nowadays, people begin to appreciate the benefits of bamboo as a wonderful Eco friendly renewable resource. It's been used for various applications such as flooring, building materials and furnishings, and now it can also protect your smartphone. Joe Mansfield and Ken Tomita, founders of Grove, decided to make the best iPhone case possible, and everything else would take care of itself. Check it out, isn't it gorgeous?
100% made in Portland, Oregon, this case collection is beautifully crafted from renewable bamboo and smooth solid surface material. Each case is precision milled from a solid block of bamboo, hand-sanded and rubbed with citrus oil.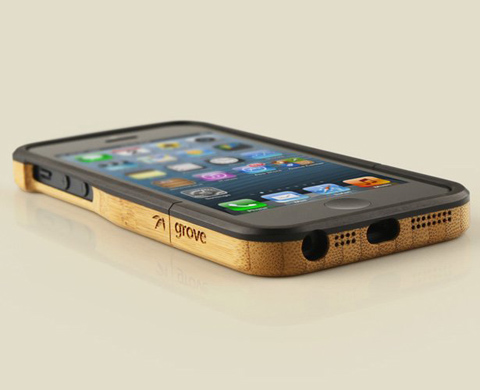 The design is lightweight yet durable and oh so beautiful. The guys at Grove took care of everything, from handy openings to your iPhone buttons, cables and speakers as well as a tiny push button at the top. The interior of the case is padded with felt to keep your mobile device scratch-free.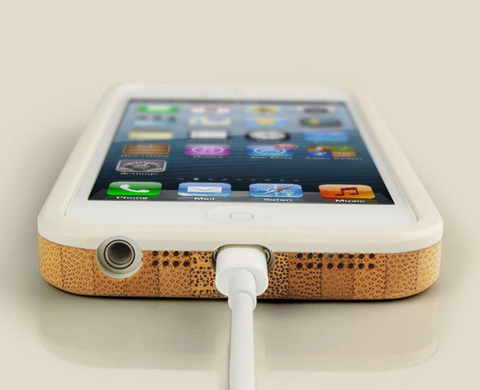 So, if you're looking for a purely natural look choose the classic version. However, if you want to stand out from the crowd even more, you can choose one of their patterns or Artist Series engravings – both available with white or black bezel.
With so many cases out there, Grove perfectly completes the sleek design of the iPhone 5 as it should.