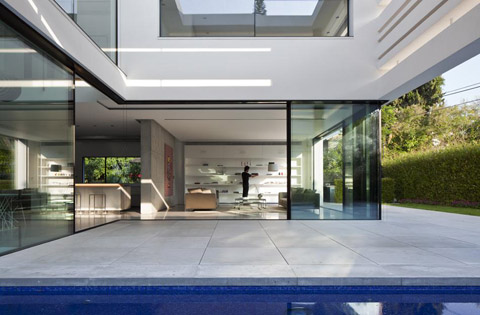 A white house full of horizontal stripes sets a new mood for the urban environment of Ramat Gan, Israel. A fresh approach to contemporary forms seems to be the guideline of this three-story building with a total floor area of 350sqm. Perimeter white walls announce the formal rule of Ramat Gan House 2 even before inhabitants enter the front gate…
Random horizontal lines, carved in stucco, capture all the attention for their dynamic presence: once inside the site, a small metallic bridge leads our steps to the glazed front door. A clear spatial organization is perceptible from the entrance hall: living, dining and kitchen areas are visual and physically connected without any kind of conventional boundary.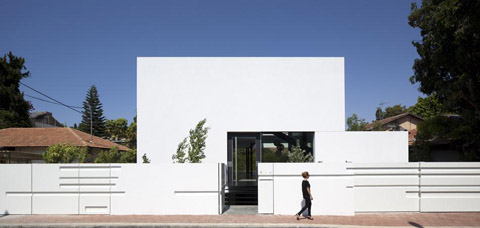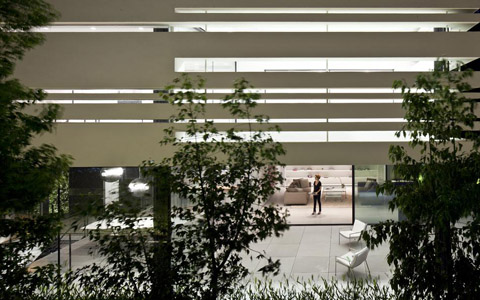 A black metallic staircase invites to the basement and also to the upper level where private rooms are concentrated. A swimming pool is standing right next to the patio area to where both living and dining are generously open. The basement conceals an office area and a second social room illuminated by the mezzanine of the dining area.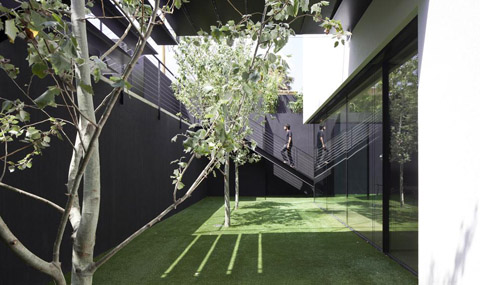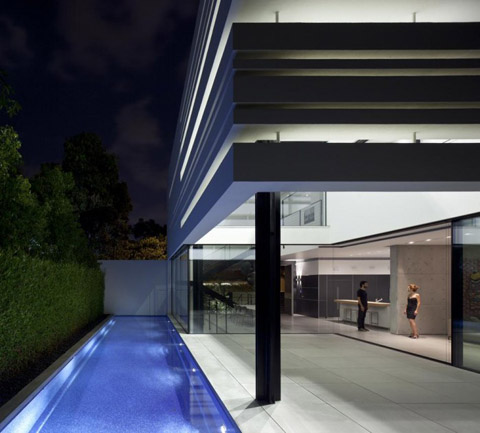 To contrast with the heavy mass of the volume, ground floor spaces benefit from full height windows while the first floor gradually switches from horizontal stripes to regular rectangular openings.
Black is for window frames and structural metallic elements while white dominates the interior and exterior surfaces. Smooth grey concrete for the ground floor and wood planks for both basement and first floor. Blue is the color that reflects from the pool onto the white striped facade of this modern home…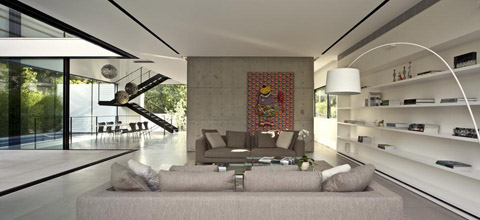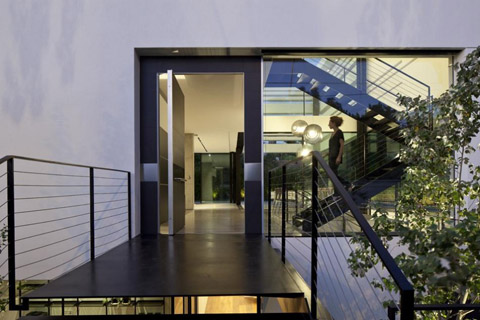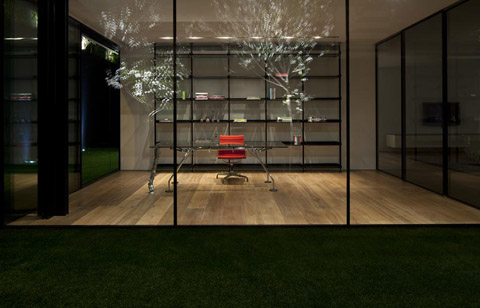 Architects: Pitsou Kedem Architects
Photography: Amit Geron