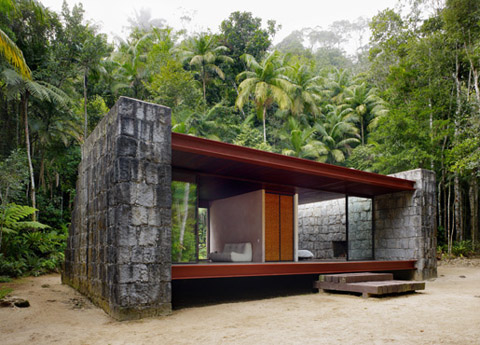 It's simple, it's clear, it's a pure manifest of merging opposite values into a single order. Rio Bonito House in Rio de Janeiro, Brazil represents an exquisite example of how to melt organic with industrial, archaic with modern techniques producing a minimal house full of moments, perfectly settled in its natural surrounding context.
I'm talking about a small summer house with a single floor plan divided into three main areas: social area, bathroom and bedroom. That´s all the program necessary to produce a fine piece of modern architecture.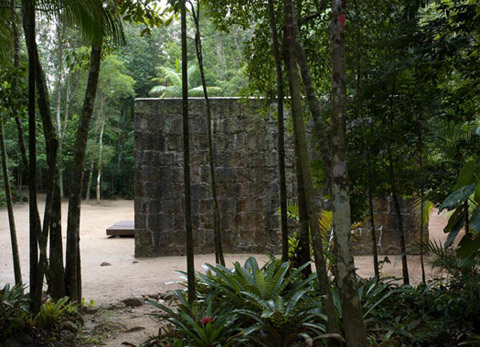 In spite of its small scale and volume, Rio Bonito House is full of surprises: two stone walls support the roof and floor joists. Four steel apparent beams puncture walls in order to allow a slice of glazing to wash the interior of the stone walls with diffused light. The visual weight of the rustic stone counteracts the lightness of the horizontal planes, creating a dynamic effect that mirrors the nearby river stream.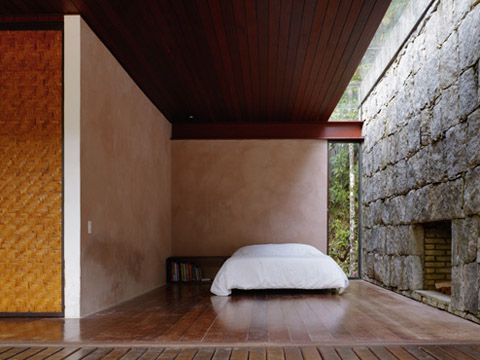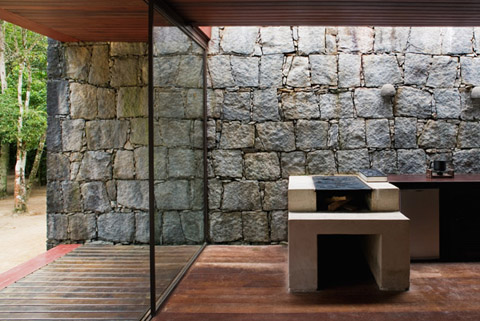 Wood is exclusively reserved for ceiling and pavement, extending its presence to the veranda that also functions as the entrance hall of this domestic temple… Full-height sliding windows compose the front facade while the back wall is more opaque, punctuated with four vertical windows that provide illumination and cross-ventilation to each of the three spaces.
Hand-made stucco covers the interior walls with a pale yellow tone completing the extensive palette of this contemporary Brazilian house. A carved staircase in the stone walls offers a poetic value to this tiny construction… almost reaching a certain quality of eternal!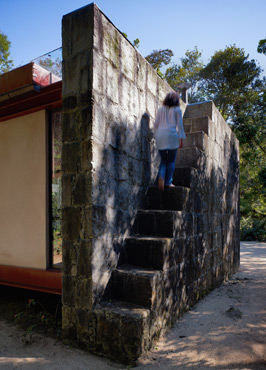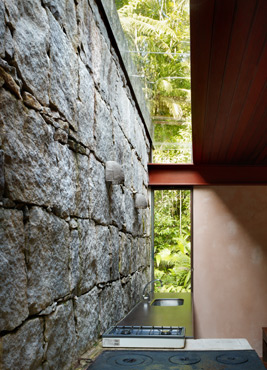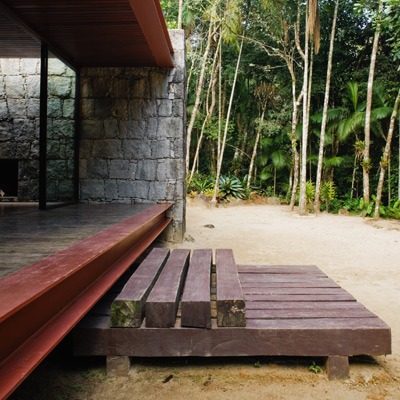 Architects: Carla Juacaba
Photography: Nelson Kon