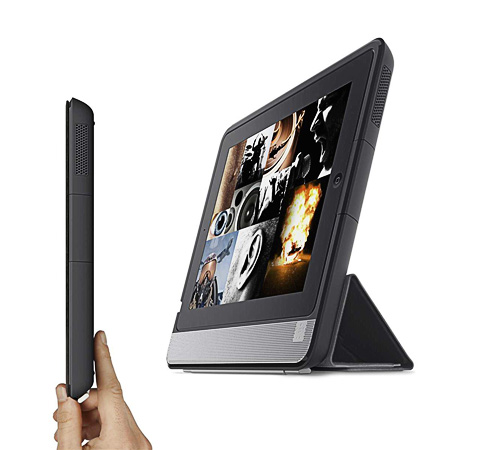 Internal tablet speakers fall more than short of an impressive sonic experience. Out of an iPad, Netflix film audio tends to sound like it's struggling to even present character dialog let alone translate impressive explosions or emotive soundtracks. Inevitably, you end up jabbing the volume-up button as if you were scaring the device into pushing out louder, more definitive sound.
To sooth this impatient tendency, and to transform the tablet into a professional audio-visual device, Belkin created the Thunderstorm, a so-called home theater system that fits around your iPad, delivering the much-needed sonic boost.
Manufactured so that your iPad sits comfortably in the enclosure, the Thunderstorm only adds a few extra centimeters to the total dimension, and it includes a protective cover similar to most iPad cases. The Thunderstorm becomes an almost invisible extension–the only obvious difference being the clarity in sound.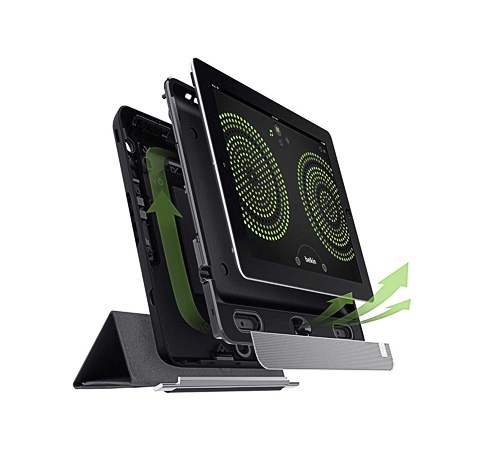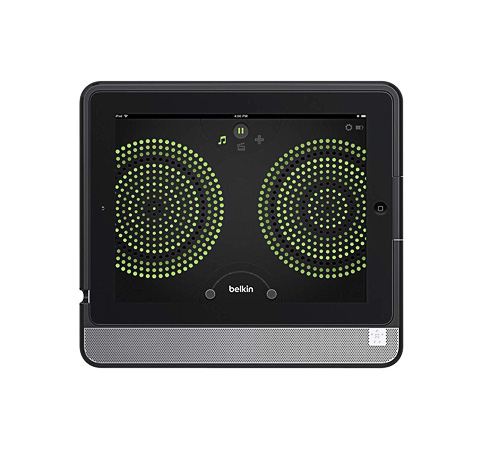 To make the experience even better, you can download the companion, Thunder app for the iPad, a piece of software that allows you to tweak sound for films, games, or music.
If an 80-inch TV with eight speakers surrounding your room is not fun, (certainly you can't bring such a thing to a hotel anyway), the Belkin Thunderstorms manages the importance of portability with the achievement of clear, loud sound.
Buy This Item