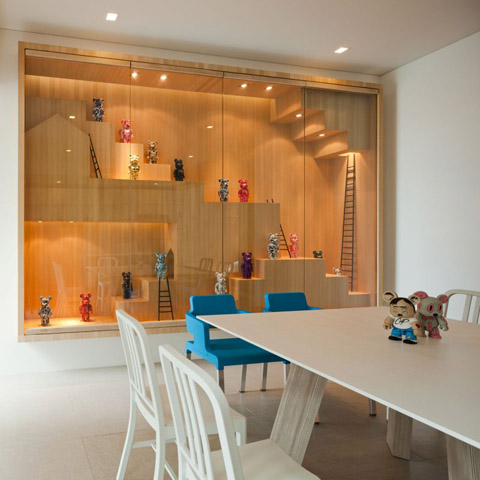 A bear brick toy is an anthropomorphized bear with an extremely simplified form and a pot belly released in several different sizes using a variety of materials, including wood, felt, and glow-in-the-dark plastic. Why am I telling you this? Because this house is full of them! In Cha-Am, Thailand Bear House works as an artificial habitat for these whimsical creatures and also as a second house for a family of four that collects feverishly each limited release.
A three-story building with a total floor area of 380sqm was totally renovated so that bears and humans could share the same space in perfect coexistence. The design concept behind Bear House is truly ambitious: the program is a hybrid composition that mixes the human scale and the twenty-eight centimeters tall figures.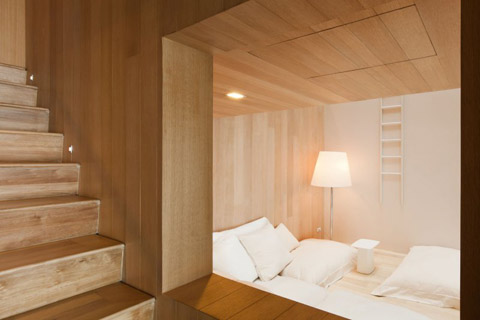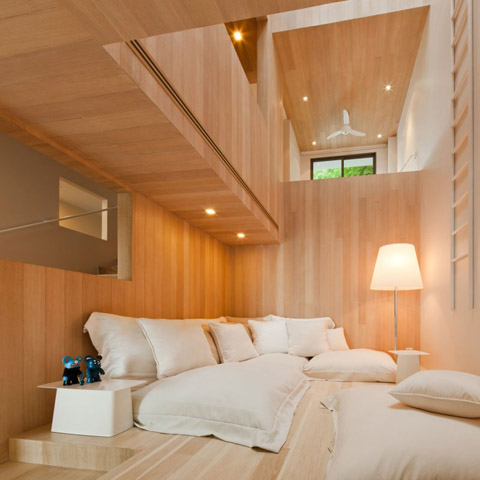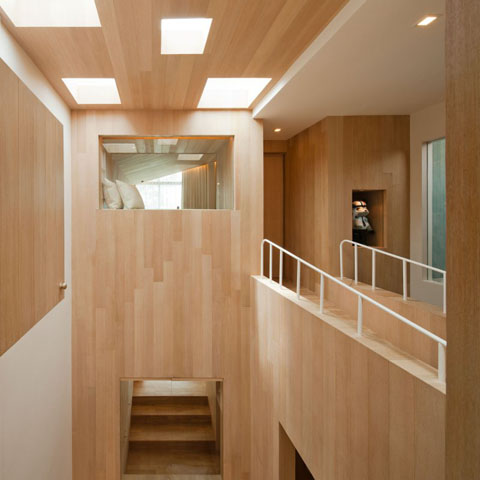 Rooms and display cabinets share a symbiotic relation that transform the interior in a spatial sequence full of surprises. The ground floor plan reserves the social areas – living, dining and kitchen – connected to an outdoor deck and a pool that function as the front door of Bear House. A huge display cabinet occupies an entire wall of the dining room, connecting the house's entry to the living area which is three stories high. This cabinet works as a central piece and a model of the house.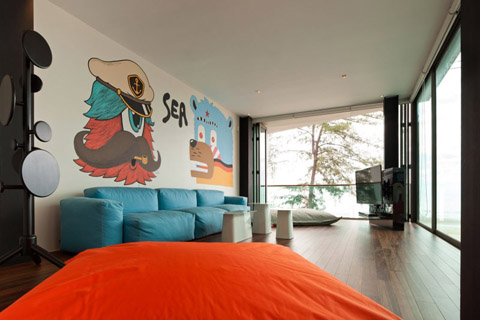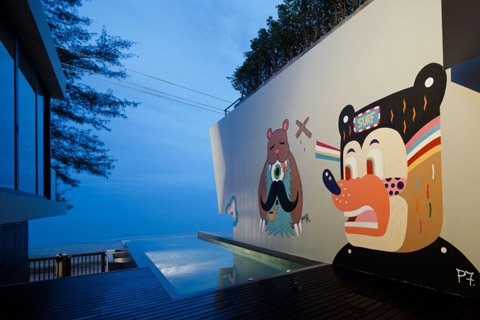 The first floor is composed by the kids room, master bedroom, bathroom and a living area with a generous terrace that overlooks the pool. The second floor presents a master bedroom with a small veranda, bedroom, bathroom and a tiny living area for the children. The interior surfaces are covered in wood panels. All spaces – rooms and display cabinets – seem to share a hidden order of proportion that turns Bear House into an inhabitable domestic museum…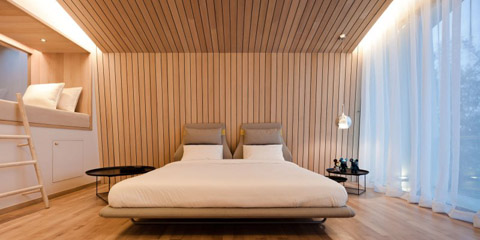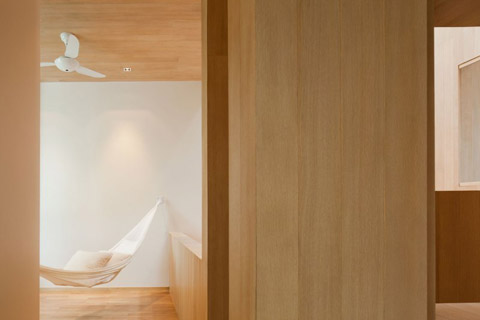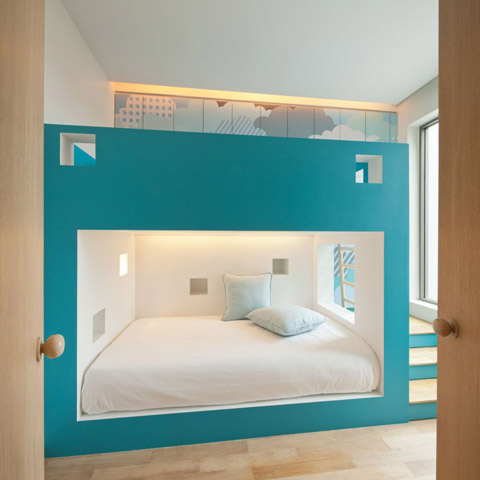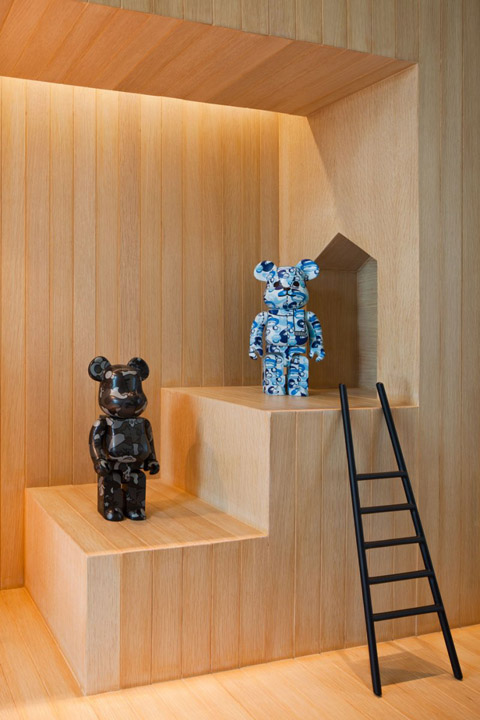 Architects: Onion Architects
Photography: Wison Tungthunya