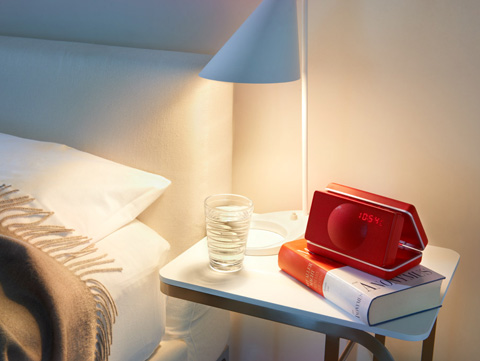 Never do we listen to the radios in our hotel rooms looking for impressive sound. The industrially produced clock radios function just for alarms, really. The Model XS by Geneva Sound System is a tiny portable audio system that might motivate you to toss the standard clock radio out of a window.
Combining important travel-sized design with high-quality audio engineering, the Model XS quickly becomes your fail safe audio system for hotel travel. Collapsed in a case no bigger than a paperback novel, the Model XS features a speaker system able to playback clear mid and high frequencies, and it includes a woofer that will give you the bass you need for a truer listening experience.
Like most devices these days, the Model XS includes Bluetooth connectivity and 3.5mm line-in access for any other device you might want to connect.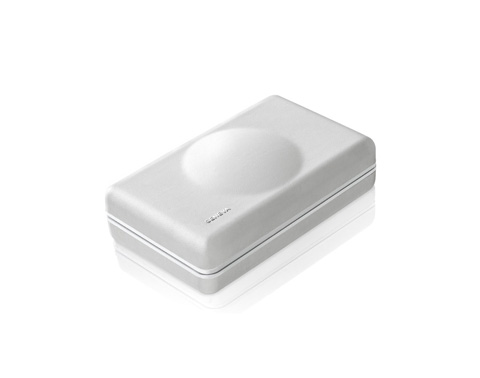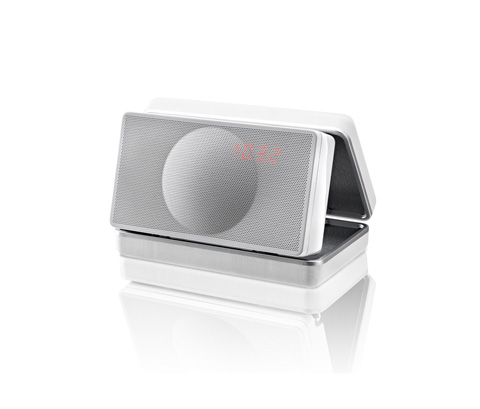 The Model XS isn't just a compact effective sound device, though. It's minimalist design includes a digital clock that seems to recede into the device like a shadow, presenting itself when time-telling is necessary. The clock also functions as a digital display to indicate connections.
Pack the Model XS in your carry-on and you'll never need the lame hotel clock again.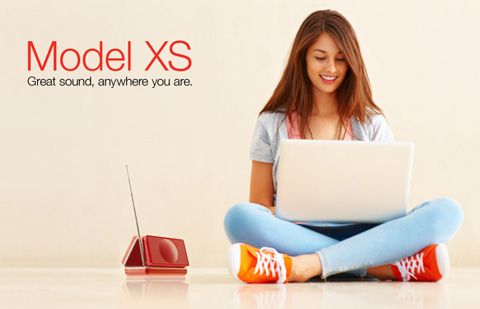 Buy This Item