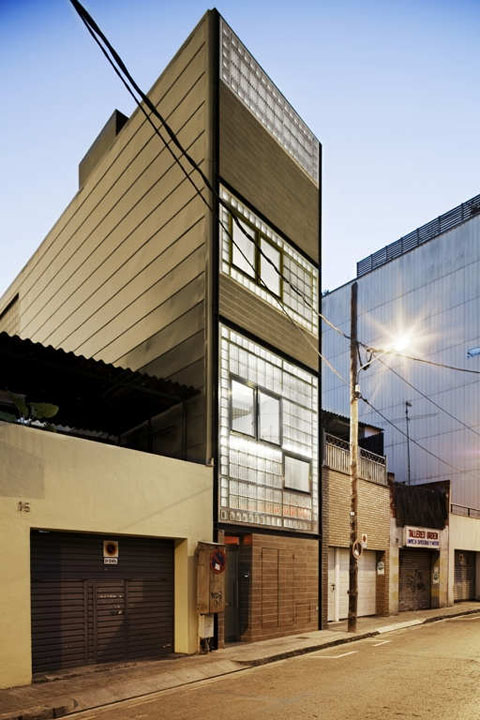 A long, narrow and small plot always presents a challenging task for architects…even more difficult when located at the heart of an ancient city like Barcelona, Spain. Family House is literally stuck between two buildings on a plot with 3.7m wide and 25m long, connecting two streets. As you can see, all sort of limitations emerge as obstacles to be solved… The answer to this particular task was developed in a very ambitious way: the full occupation of the site determined the starting point to an outstanding project.
Family House is a four-story building with a total floor area of 350sqm. The vertical distribution of the program works as an ingenious answer to the restricted dimension of the front and rear facades.
A central patio guarantees the necessary light and ventilation to the interior of the building. A garage and a cinema room compose the basement. The ground floor conceals the social areas divided by the central patio: living and dining room at the front, kitchen and toilet at the back of the house.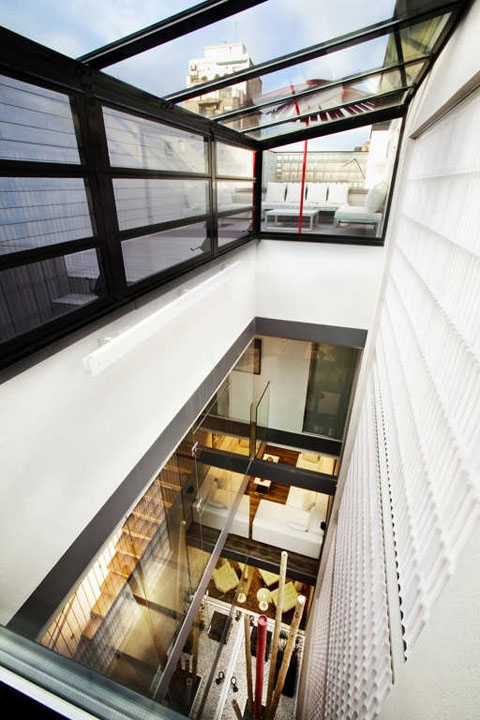 A mezzanine area associates two rooms that also communicate with a living-study space. A spiral staircase leads to the second floor where a master bedroom and a double bedroom are positioned at opposite sides. Last, but not least, a pool and a terrace are waiting for those who seek privacy and an exclusive panoramic view over the city.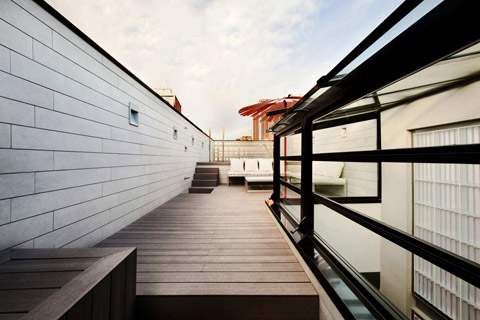 Glass brick covers interior surfaces and exterior facades to obtain the most daylight as possible. Consequently, white dominates the interior atmosphere to enhance the facade transparency. A marveloussolution for a difficult site, don't you agree?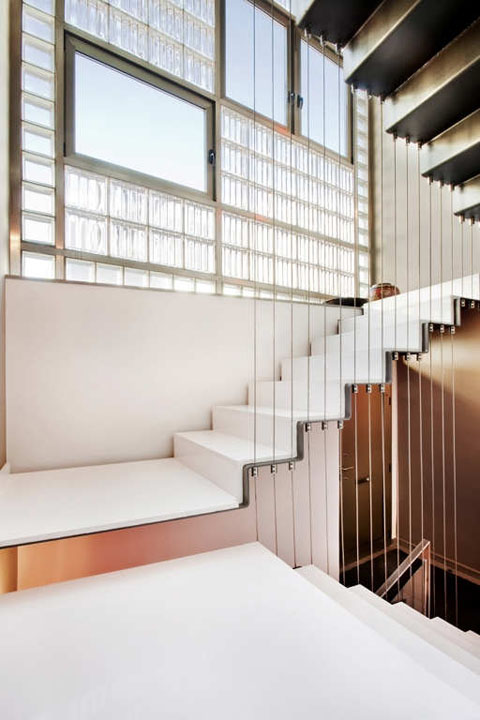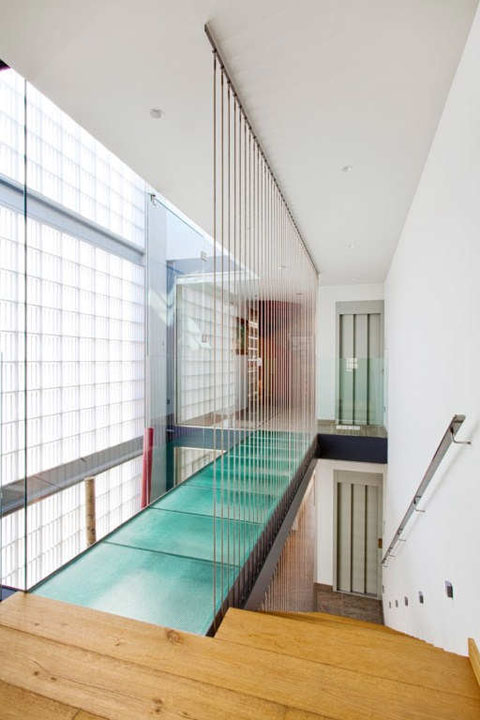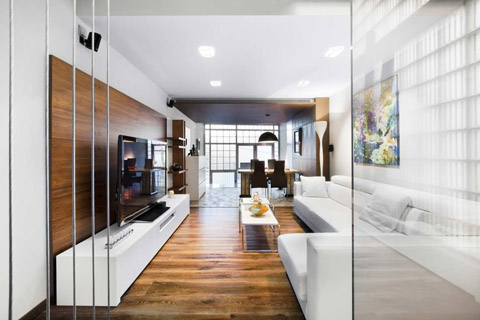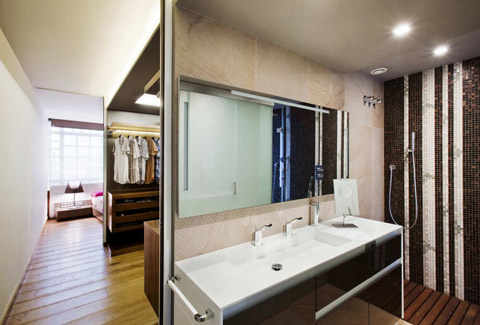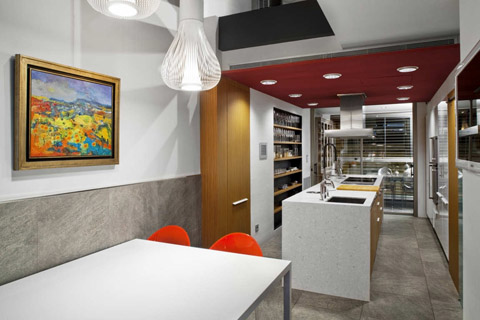 Architects: Ferrolan Lab
Photography: Raimon Sola Casacuberta