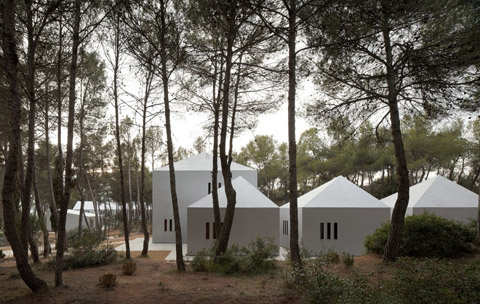 Sustainability, durability and austerity stand as the main criteria behind a multifunctional project for an educational Natura School in Barcelona, Spain. Colonial Viladoms Houses work as small community, a tiny city with a total project area of 770sqm. Three different areas compose this architectonic complex: service buildings, classrooms and sleeping quarters.
A volumetric fragmentation into small autonomous units was conceived to attain the sense of living in a micro urban scale, promoting a deeper relation between inhabitants and the surrounding natural context. In fact, the entire design concept pursuits the conventional image of the imaginary world of childhood: small houses, forest, roads… elements that easily allow any kind of future extension of the system.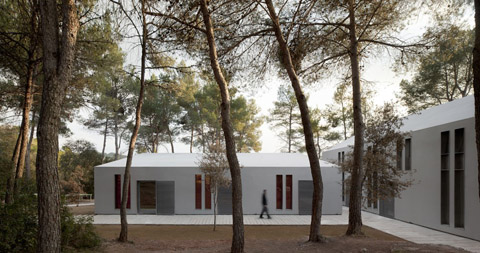 The distribution of the program reveals clearly this original approach: the service building consists of a reception area, dining room, kitchen and store. Right next to the dining room are three volumes that contain the classrooms, each one of them with a capacity for 30 people. Three different types of rooms are organized by groups of 4, 6 or 8 children, in buildings with one or two levels.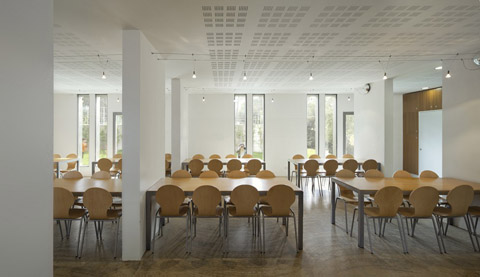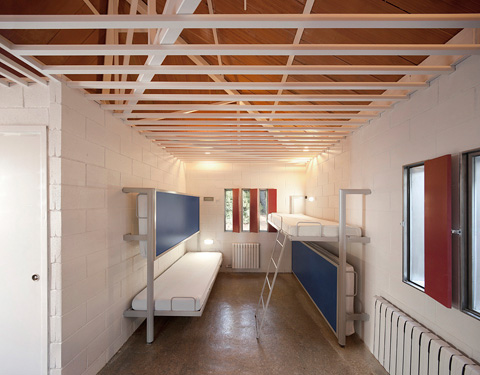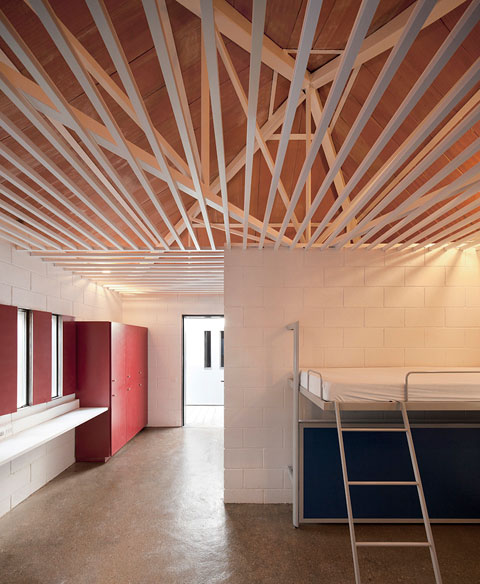 The pitched roof volumes reaffirm the metaphor behind Colonial Viladoms Houses: a distracted passerby would probably think that he is entering some kind of local village.
The treatment of each autonomous building follows a unique constructive process: roofs and facades are covered in flexible and self-cleaning grey stucco that allows continuous isolation and waterproof. White painted concrete block and dark polished concrete floors compose the interiors. Slight windows punctuate the facade for a proper cross ventilation and illumination. All seems perfectly organized to offer a glorious summer camp…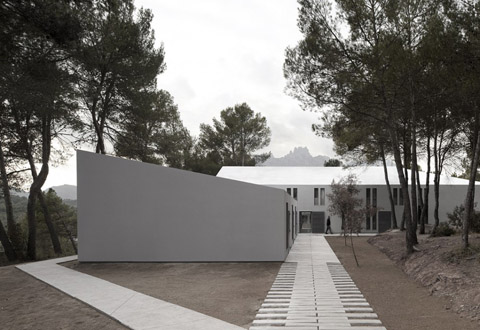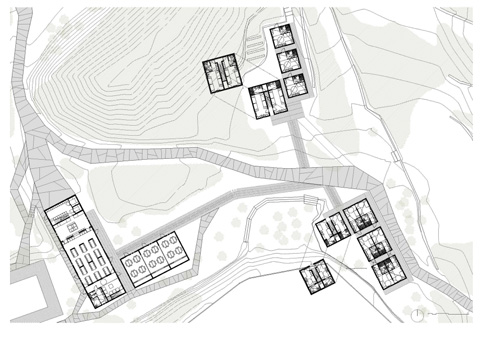 Architects: OAB – Office of Architecture in Barcelona
Photography: Alejo Bague