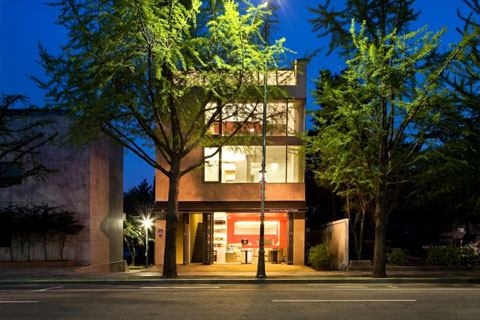 A brick is a block or a single unit of a ceramic material used in masonry construction. Usually bricks are stacked together or laid as brickwork using different kinds of mortar to hold it all together and create a permanent structure. They have been regarded as one of the longest lasting and strongest building materials used throughout history of architecture. In Seoul, South Korea West Village Building testifies this distinctive quality of permanence that seems to emanate from brick walls.
Before entering this mixed-use structure, one can experience the remarkable impact of a three-story volume constructed entirely from terracotta-colored bricks. In fact, a towering wall of perforated brickwork allows light to enter kindly into the rooms of the house, cafe and gallery spaces that compose the program of West Village Building.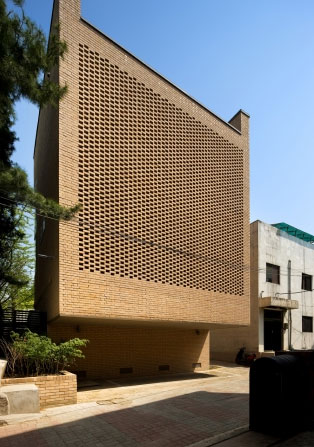 The northern facade presents a traditional construction of solid brick walls and rectangular windows, with a glazed shop unit at the ground level and a small gallery at the basement floor. A staircase leads up to the residential floors where bedrooms and a bathroom are positioned on the first floor, while a living room and kitchen area are placed on the upper level taking advantage of the mountain views to the north.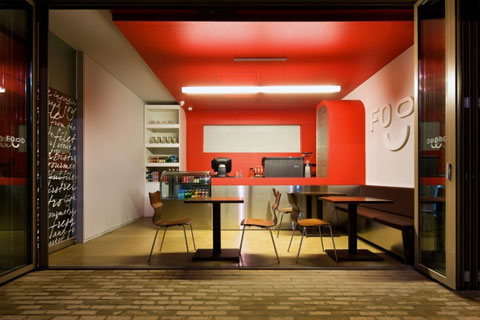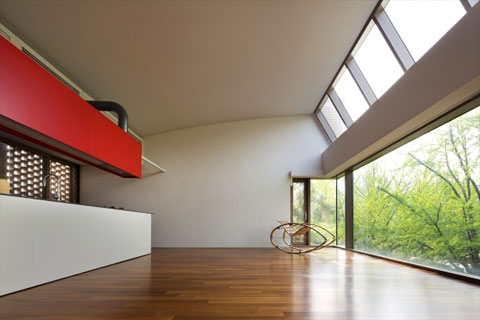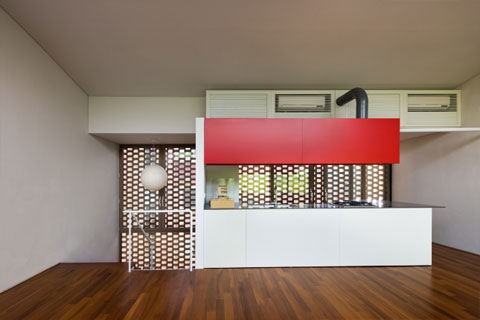 An assumed selection of natural materials unravels the quiet atmosphere that surrounds the entire building: from terracotta-colored bricks to wood, all seems to be related in a particular way to achieve the organic quality that resides in each chosen material.
White stucco covers interior walls and ceilings and is constantly flooded by the unpredicted shadow patterns created by change of time and season over the majestic wall of perforated brickwork. An architectonic ode to life and happiness is now breathing in Seoul…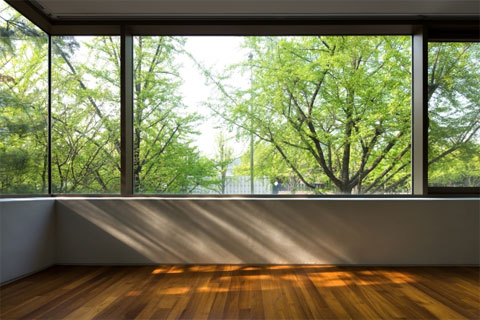 Architects: Doojin Hwang Architects
Photography: Youngchae Park