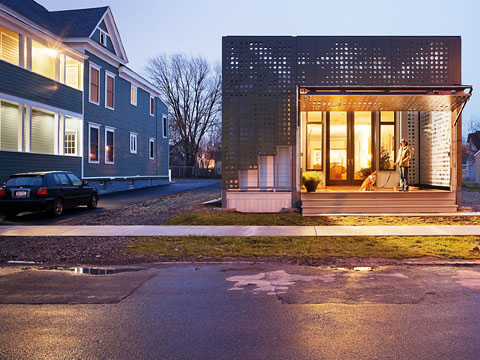 In New York there's a building that incarnates the perfect solution for mixing personal and professional activities in one area: Live Work Home. As the title indicates, this original piece of architecture puts to the test a new approach to an increasing common reality: the need to balance work and life in a single space.
Live Work Home is a small modern house with a total of 130sqm of an open plan space. A column-free structure with sliding doors and mobile partitions was designed to provide a wide variety of uses over time, allowing a lifetime of waste-free remodeling.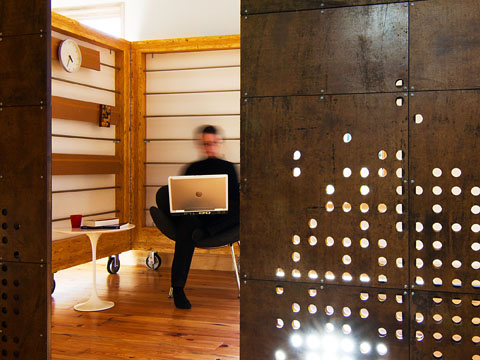 This innovative project demonstrates how small-scale Eco homes can be developed at the highest standards. A front porch indicates the way to the entrance area: a hall leads to a large open space that conceals all the social areas – living, dining and kitchen – showing the linear plan that organizes the entire program of Live Work Home.
A corridor leads to the rear facade giving access to two bedrooms on one side while a bathroom and technical areas are placed on the opposite. A perimeter veranda runs along the social and private areas covered by a perforated metal screen that filters daylight into the house through adjustable rotating screens along the western facade.
Interior partitions of wood paneling and metal screens provide flexibility allowing inhabitants to adapt the space to their changing needs.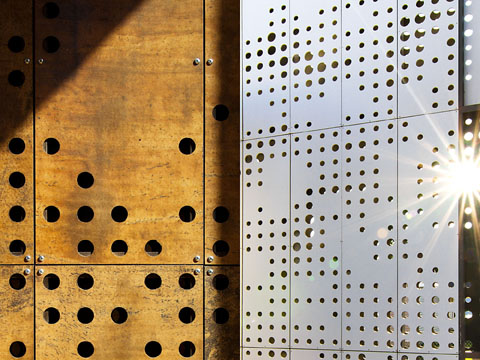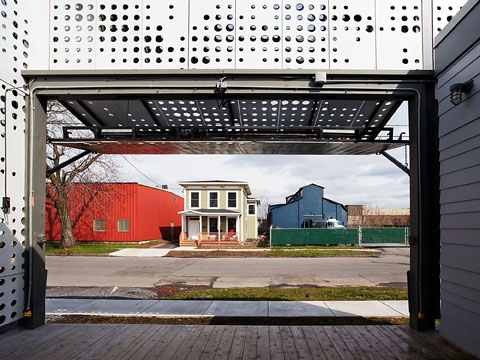 Architects & Photography: Cook Fox Architects