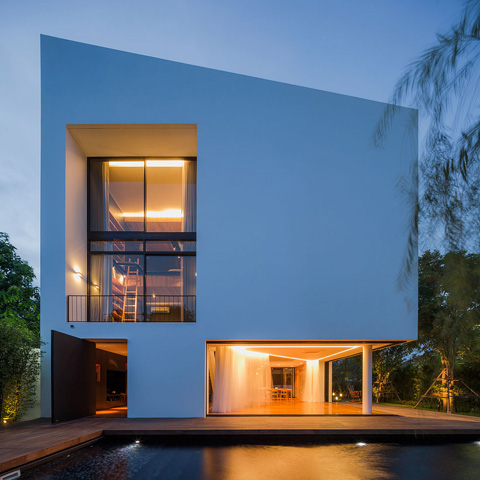 Located in a low-rise residential area in Bangkok, Thailand, this contemporary three-story villa is like a white shining cubic volume emerging from the lush garden area, partially floating over a water blanket that serves as a lap pool. This home is not the only volume on the lot, as it was built next to the original house, connected by an entrance hall.
The distribution of the 555sqm program respects an L-shaped plan organization: on the ground floor an open plan features the main social areas such as kitchen, dining, living and even a home theater. An open triangular staircase assumes a spatial attraction inside Baan Moon, leading to the upper levels in the most unexpected way.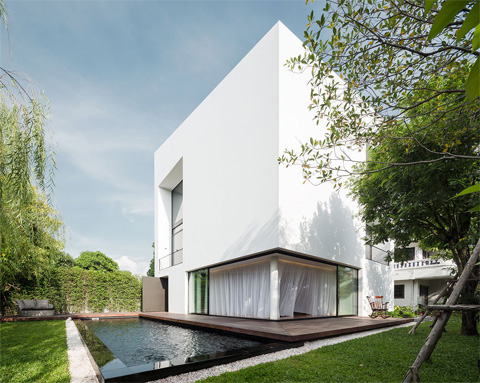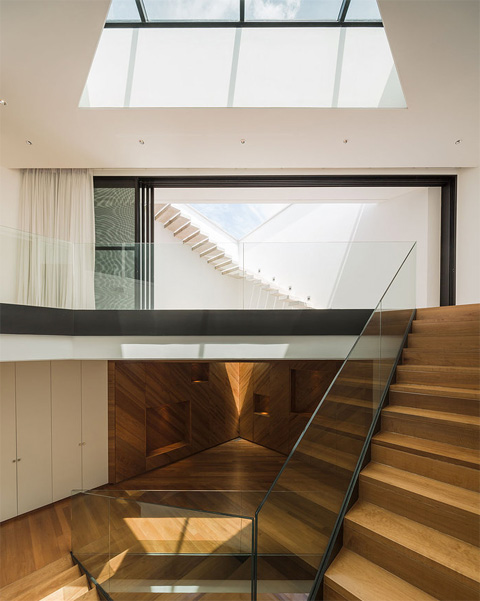 The first and second floors are composed by private areas – from bedrooms to bathrooms – as well as working spaces and a second access to the original house. There's a surprising revelation in this triangular climbing journey: an open rooftop terrace appears in the last floor accessed through a giant set of glazed sliding doors, offering splendid views over the urban landscape of Bangkok.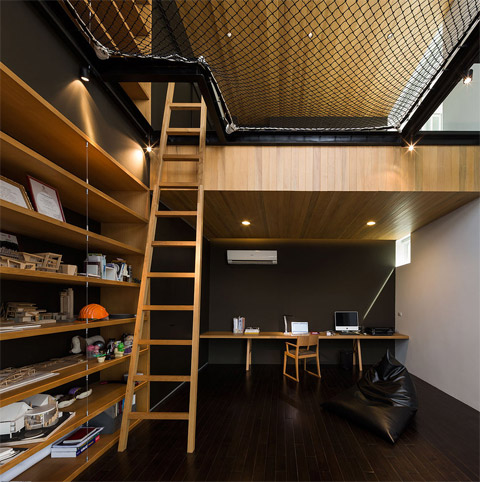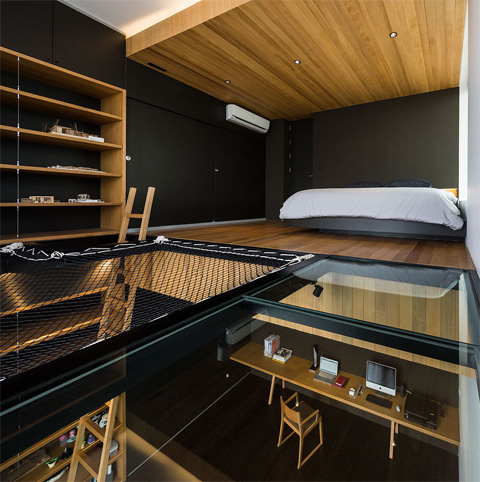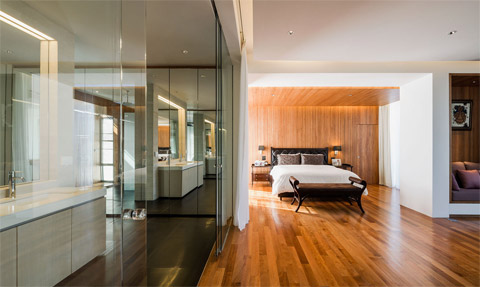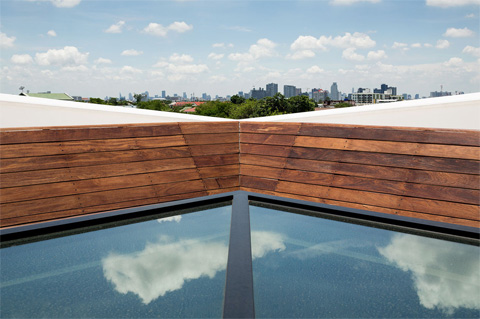 Wood flooring balances the supremacy of white painted surfaces inside and outside this exquisite modern home. Between wooden decks and the fresh grassy ground there's a blue lap pool waiting to be explored…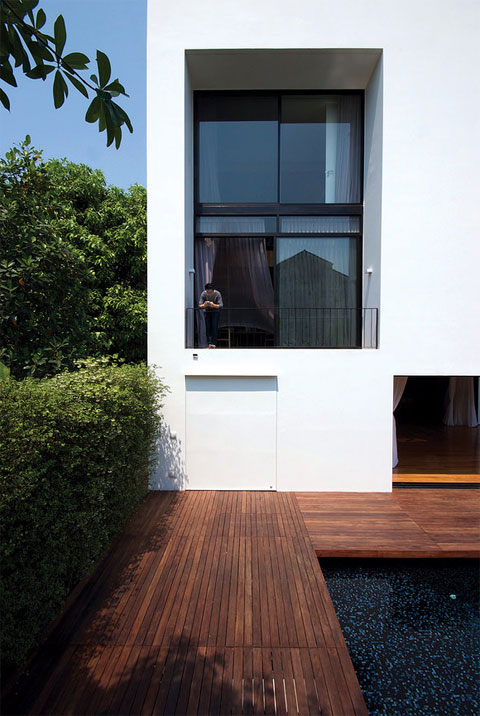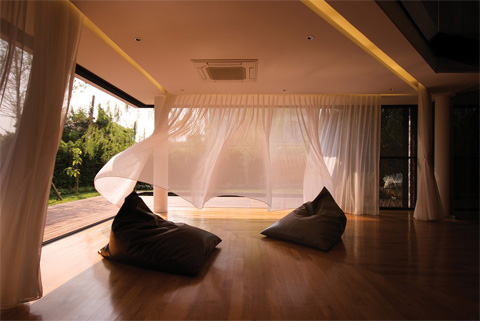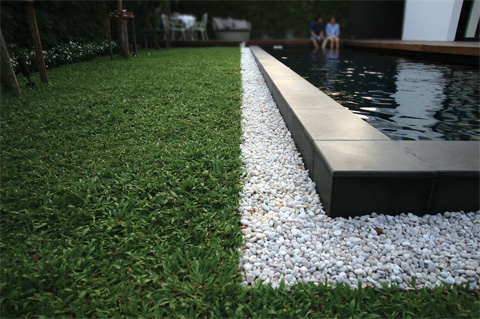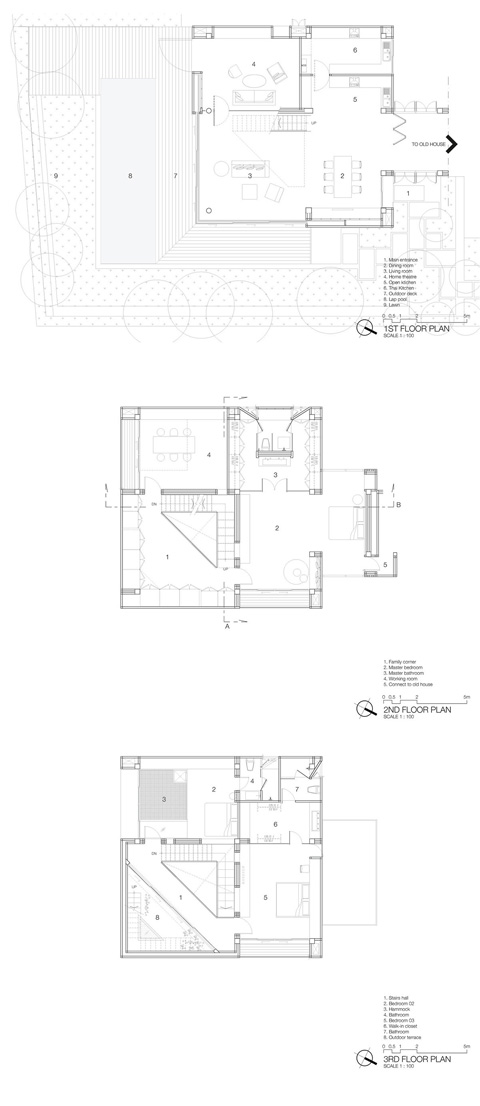 Architects: Integrated Field
Interior Designer: PorntidaKruapat& IF
Landscape Architect: Kirin Tanglertpanya& IF
Structural Engineer: Piyapong Suwanmaneechot
System Engineer: Mongkol Pichayakittisin
Main Contractor: SPC TechnoconsCo.,Ltd.
Photography: Wison Tungthunya