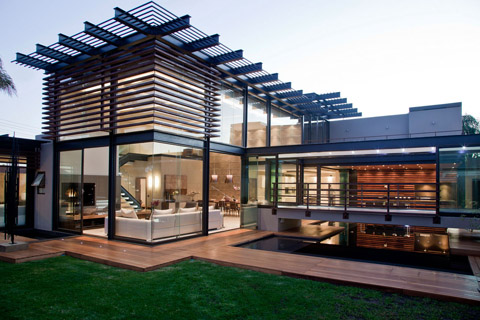 In Limpopo, South Africa there's a beautiful renovation of a huge two-story 1132sqm villa. To fight against the excessive heat of the area, an ingenious plan was developed based on a natural cooling system via numerous water features, the pool and the large glazed openings which allow the sun to enter only during wintertime.
Aboo Makhado features double volume areas composed by steel, glass, and timber walls, where an outstanding staircase connects the lower and the upper levels of the house. On the ground floor, an entrance hall gives access to a lounge area before arriving to a double-height social zone.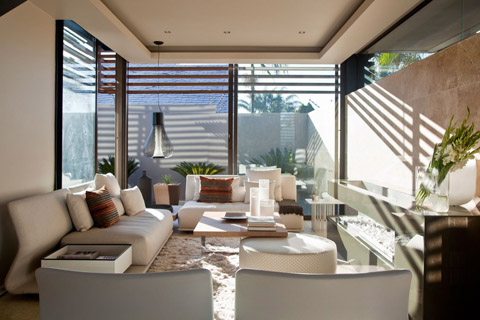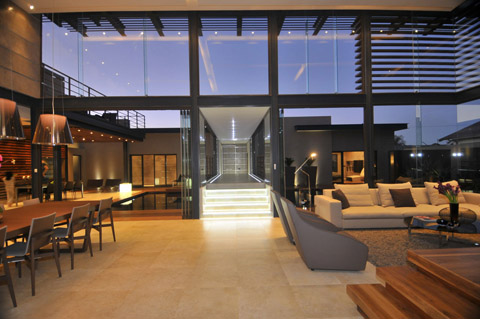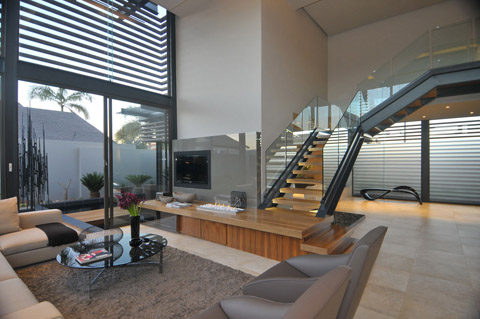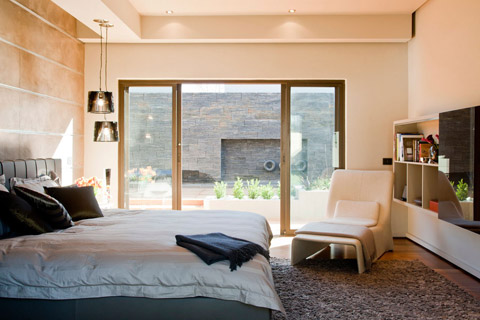 Living and dining rooms occupy the heart of this huge villa establishing a direct relation with the outdoor garden and swimming pool. A bridge over the pool indicates the path to the private zone of the house where three bedrooms with bathroom can be found, each one of them with its own outdoor garden.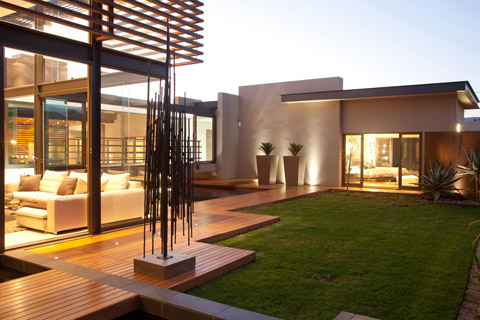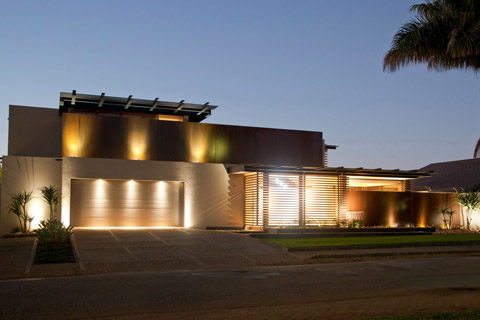 Architects & Photography: Nico van der Meulen + Louis Trichardt