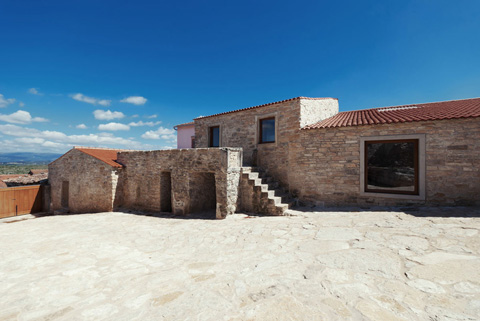 An old building complex of a traditional farm gives place to an outstanding weekend home in Serra de Janeanes, Portugal. Is there something more poetic and inspirational than this? Traditional values are used as a formal platform to obtain a distinctive contemporary architecture. Stone attains a unique presence in this exquisite testimony of how to turn ancient ruins into new inhabitable spaces. The renovated house is totally contained within the rustic stonewalls of the existent agricultural complex and sheltered beneath a traditional clay-tile roof.
The ground floor of the building was carefully disposed in order to adjust to the mountainous terrain, separating the domestic program into four areas: two different bedroom areas, kitchen and a central living area – the most important room of the house – featuring a double-height ceiling, exposed stonewalls and a combined stove and seating area. Here, contemporary and traditional values are perfectly merged, dictating the conceptual rule behind this entire farmhouse renovation.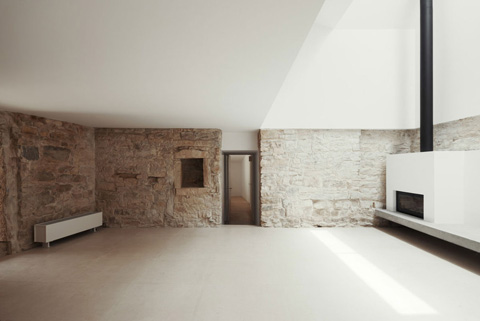 The mezzanine floor accessed by a staircase positioned in the dining area is surrounded by wooden surfaces and furniture, and is used by inhabitants as a domestic library. An extensive desk runs along one side, creating a balcony space overlooking the living room.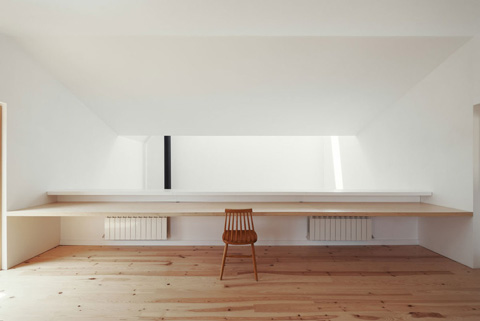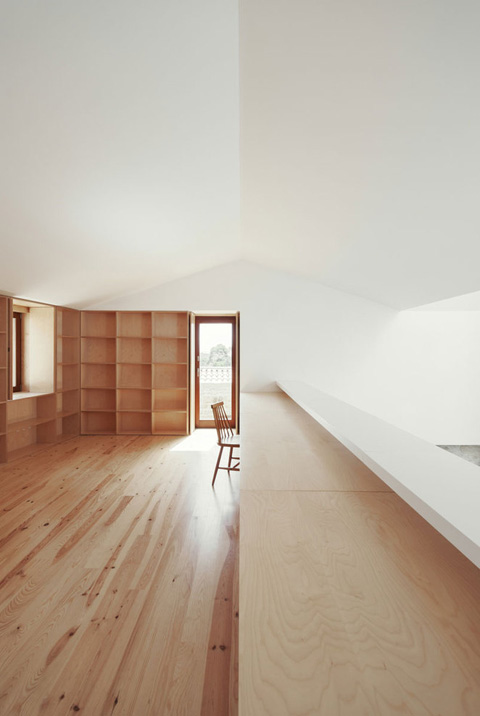 Five bedrooms with bathroom are arranged in two separated groups, positioned at opposite ends of the house. Each one of them has a direct access to one of two new courtyards. Last, but not least there's also an outdoor pool with wonderful panoramic views towards the surrounding mountains…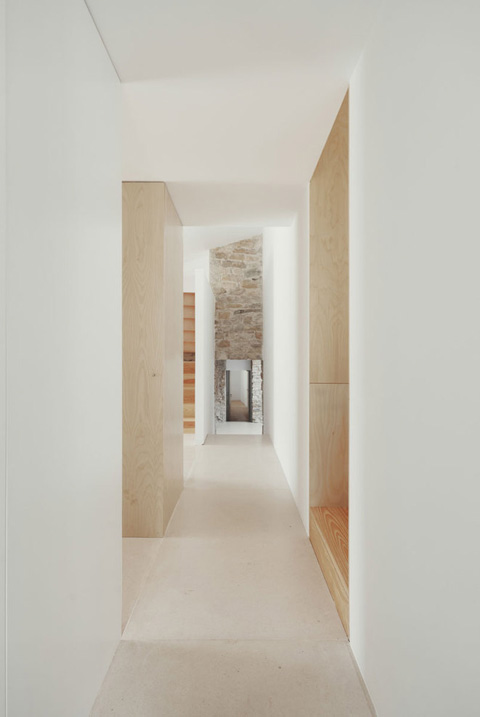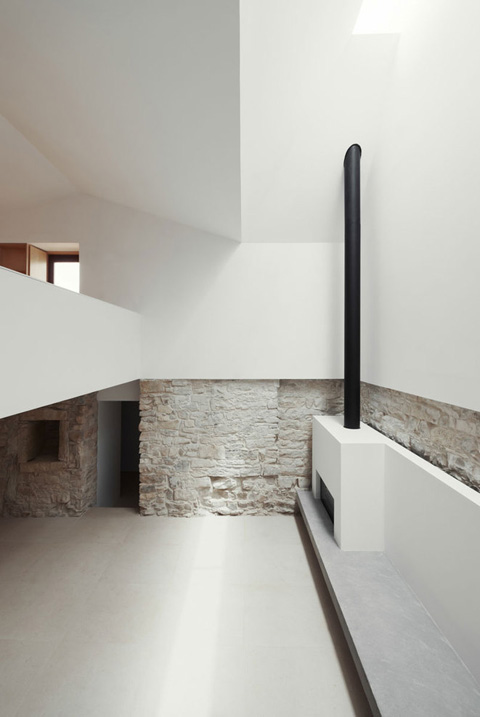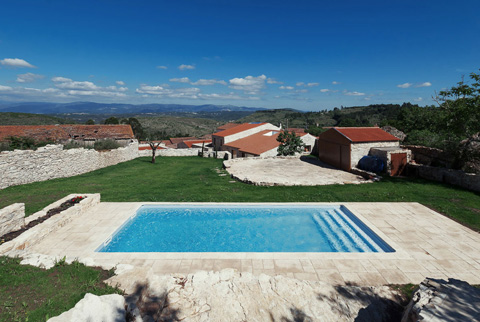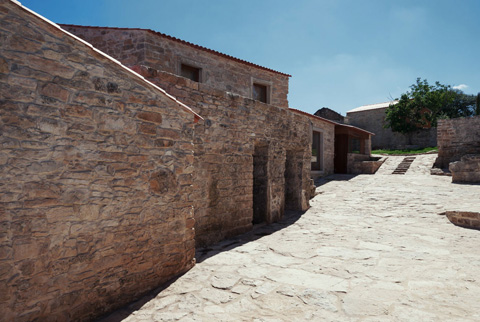 Architects: Joao Branco Arquitecto
Photography: Do mal o menos via Europaconcorsi