Sometimes architecture presents an opportunity to revitalize forgotten places: PINC Pavilion has generously fulfilled this difficult task in Porto, Portugal. A forgotten ancient garden is now blessed by the presence of a small building that irradiates serenity through a row of concrete frames. A flexible program determined by the University of Porto can be held inside and outside this volume: all sorts of events like conferences and meetings or even used as a dining room, a training center or just as a quiet retreat for students and teachers.
A concrete path guides our steps to the entrance while offering a comfortable journey around the resurrected garden. Red-painted doors lead into the interior at both ends, while a small concrete block extends from a square window on the rear facade, creating a small outdoor seating area.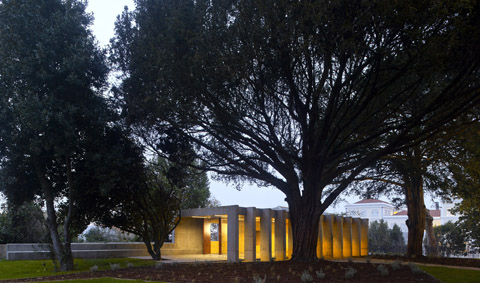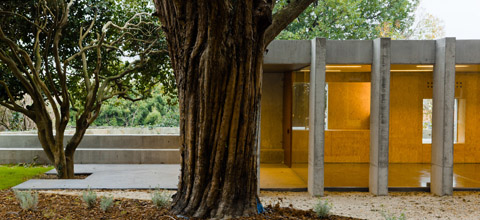 The red doors emerge from the grey concrete as red flowers blossoming from the ancient trees… A quiet tribute to this particular natural environment was made in the gentlest way.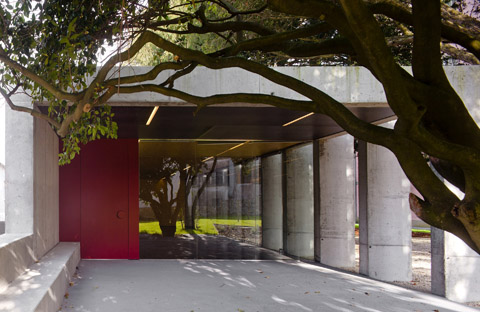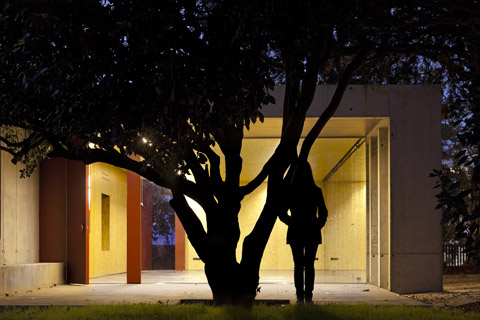 An open space plan dominates the interior of PINC Pavilion where a retractable wall can be unfolded to divide the room in two. A hidden cabinet can be used as storage for chairs. Chipboard panels clad walls and ceiling while clear glass panels fill the gaps between the concrete frames. All materials are exposed in their raw condition, establishing a deep relation with the crude silhouette of the existing garden and trees.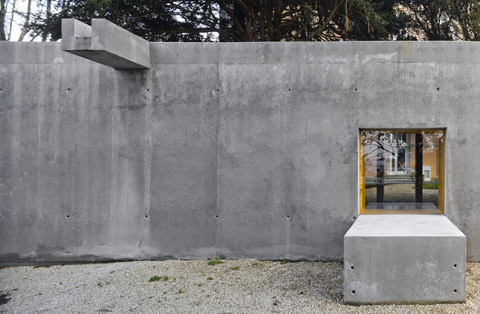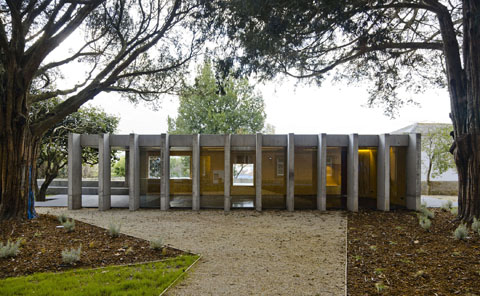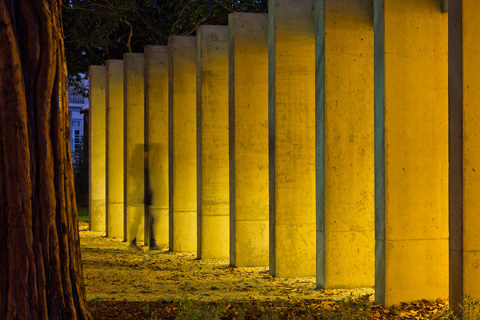 Architects: Clinica de Arquitectura
Photography: Alexandre Delmar