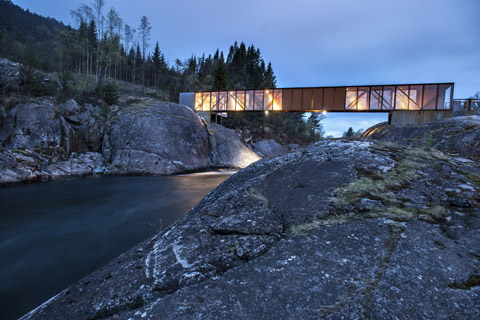 There's always something enigmatic when building a bridge, as it serves as a means of connection between two worlds that once where separated by a river. In Suldal, Norway a small miracle was conceived when a town felt the need to establish a deeper relation with a vast wooden landscape for recreation. Hose Bridge was the solution to this challenge.
Accessibility assumed a main role in this process: people of all ages must be allowed to safely and easily pass to the other side. So, a series of extra functions were added to the initial program like a small pavilion, positioned at the end of the journey for passers-by to take a break and quietly enjoy the river views.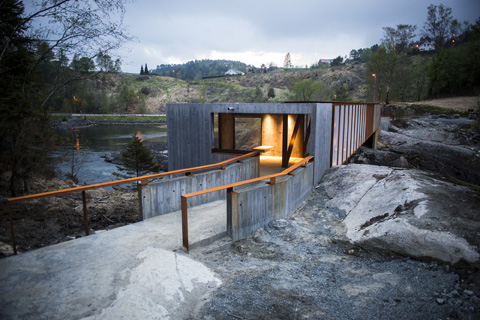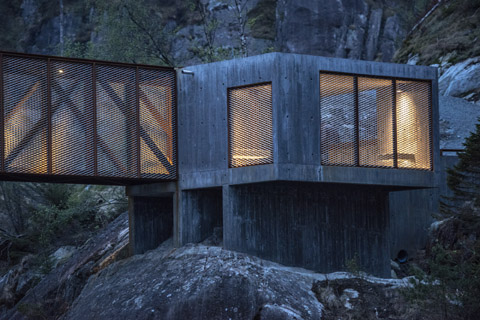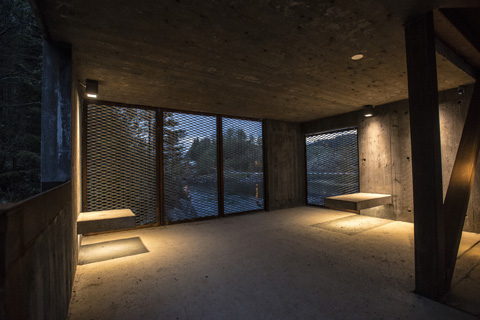 Giant bedrocks serve as foundation points to a straight horizontal bridge – a modular steel structure composed by two steel lattice beams of Corten steel on each side of the walkway, with a system of vertical and diagonal elements. In order to preserve a certain transparency over the river, the bridge facades are clad with sheets of stainless steel stretch-metal and Corten steel.
The chromatic dialogue of these two metallic elements contributes to a soft blending between construction and nature, without any kind of disturbance. Enhancing the power of the river was a challenge as well, which was obtained by a clever detail: an enclosed acoustic space with a view through a steel grate directly down to the river, offers a poetic connection with this natural element…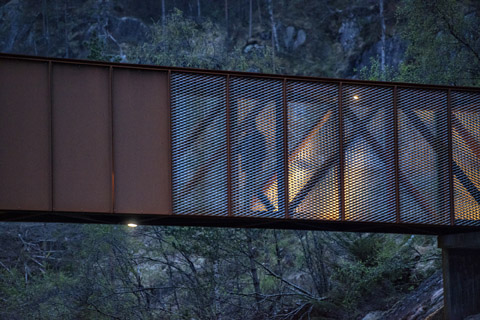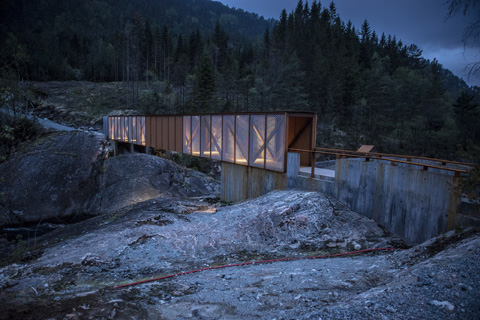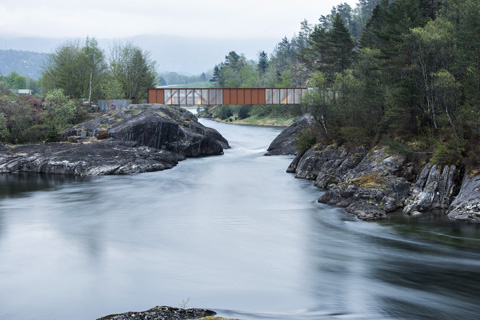 Architects: Rintala Eggertsson
Photography: Dag Jensen