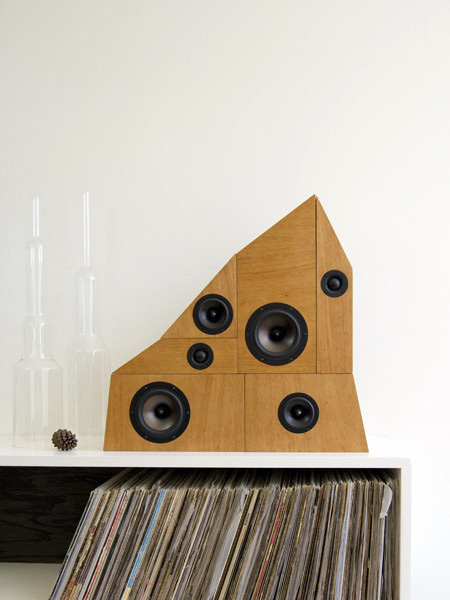 For those of us who grew up playing with Legos, the need to take things apart, rearrange them, and put them back together in a new configuration is constant. Hopefully we don't do this with products that aren't meant to be manipulated so freely. However, the Wow & Flutter speaker system is something that was designed for the twitchy Lego fan.
Designed by Store.LA, this architectonic speaker system is manufactured from medium-density fibreboard and covered in a mahogany or cherry veneer, the Wow & Flutter is something more like an interior design adventure than a speaker system. Cut into puzzle-like shapes, each individual speaker can be repositioned to create a rolling-hill landscape, one giant tower of sound, or a division of individual townhouses of sound.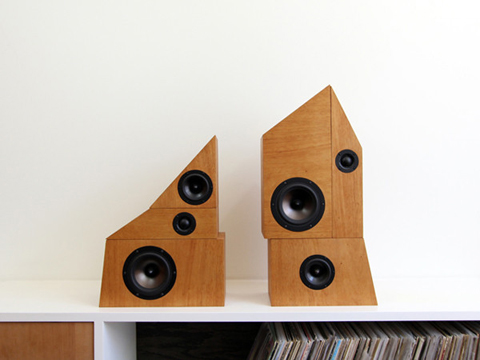 Designed for stereophonic sound, the Wow & Flutter still features a standard left and right channel, but it's up to your imagination to design the tower from which the sound plays. Because of its engineered customization, the Wow & Flutter seems like the kind of thing by which you'd always be inspired.