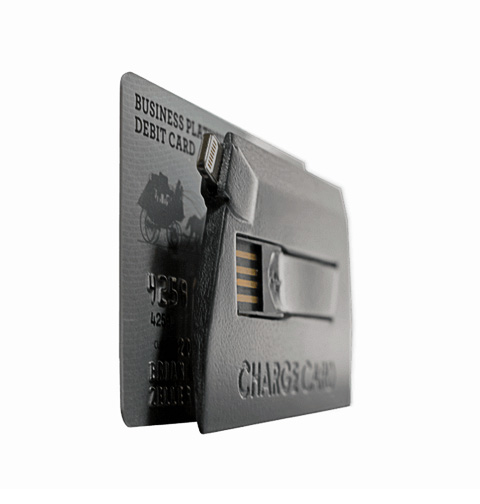 I often think of a "chargecard" as that thin piece of plastic shoved into my wallet that is used only when absolutely necessary. I still don't really understand how credit works, but it's there and quite useful when I end up buying too many Snickers bars. But you ought to rethink what a "chargecard" is with the Chargecard from Nomad, a company that specializes in shrinking common electronics accessories to wallet-sized or key-sized form.
Instead of using the charging cord that comes stock with your iPhone or other smartphone, the Chargecard was designed as a tangle-free alternative.
With a form and size similar to a credit card, the Chargecard, when unused, is a flush piece of material that conforms to space instead of dangling all over it. The USB part of the Chargecard is recessed in the center of the object and pops out on a small segment of rubber when connected to your laptop. And, instead of coiling spools of cable to get it out of the way, the Chargecard is only some centimeters long, featuring what's necessary and nothing else.
The Chargecard is available for the iPhone 4 & 5 and also includes micro-USB models for Android or Windows Phones.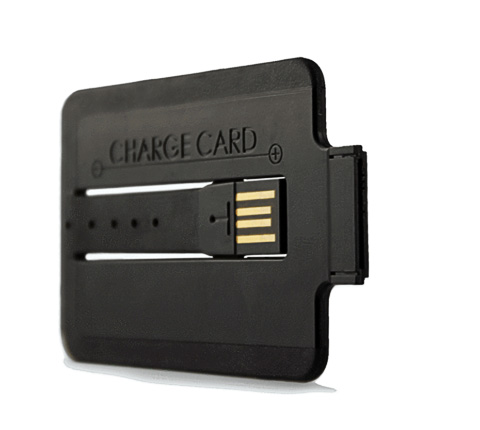 Buy This Item